Stanford MBA graduate Steven Benson has worked for some of the globe's most noteworthy corporations including IBM, HP, and Google, but didn't stop there. His experience in sales (and being named Google Enterprise's Top Sales Executive in 2009), proved to be proper preparation to launch his own company, Badger Maps. Badger Maps is now the top sales app in the Apple Store, after being introduced just a short five years ago. In this week's StartupStory, Steven dishes out his motivation behind Badger Maps, his advice to aspiring business owners, and what we can expect from him and his team in the future.


Why were you inspired to start Badger Maps?
I started Badger Maps because I was frustrated by having a problem no one was solving. I knew a lot of other people had the same problem and believed I knew how to solve it. The way I got into that unique position was that my career has been spent in field sales, and so I understood the challenges faced by field salespeople first hand. When I was working on the Google Maps team, I got to know how powerful mobile mapping could be and had experience with the types of solutions and apps that mobile was capable of enabling.
I knew I could improve my performance at my job as a field sales rep if I could combine my customer data with a mobile mapping system, and I could envision a solution that could schedule and plan my time selling in the field more efficiently. Looking back at it, it was a combination of my role in sales and the industry background with software and mapping that inspired me and also made me well positioned to launch a company to solve the problems of field sales.
How did your business get started?  From the good, bad and ugly, what was your startup process like?
When I started Badger Maps there were only two people at the company, and we were trying to decide whether we should work from the kitchen table/garage or get some office space. We got some shared office space so that we could have a distraction-free environment to work in. Eventually, we got our own space, which was the backroom of a dentist's office. In terms of the good, bad, and the ugly, this was the ugly.  
One of the most important things a company needs to do when it's starting out is to look for great engineers. Good software is hard to build, and you need great engineers to build it. The next step is to start figuring out who the buyers are and talk to them. Even though you don't have a product to sell, you need to start selling the idea to the people who you think will ultimately buy the product. These conversations help to calibrate your understanding of what's most important to your prospective customers so you can build the product that they are most likely to buy.
One thing we did well starting the company is make sure that we could cover all the bases across our co-founders. In a startup technology company, you need to be able to build a thing that's hard to build, and you need to be able to market and sell a thing that's hard to sell because it's new. You also need to have someone on the founding team who can truly lead and manage a growing business. A lot of founding teams have some of these skill sets but not all of them. Don't forget that you can always bring on a 3rd founder to bring the skills where you're weak. It's better to have a small slice of a bigger pie, and usually, when you're starting something it's either going to fail or be successful – and covering all the bases greatly increases your chances of being successful.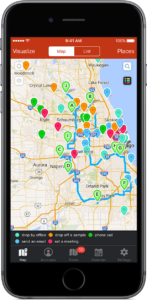 What niche or hole in the market are you filling with Badger Maps?
The Badger map is focused on one particular type of salesperson – the Field Sales Rep. A Field Sales Rep does business with customers face-to-face and is always on the move. They need mobile solutions more than anyone. As a result, Badger prioritizes a great mobile experience via iPhone, iPad, Android, and tablet – not just a desktop – to help field salespeople become more successful.

Badger Maps is a sales routing app that provides automatic territory management for Field Sales Reps. It helps them take action on their customer data by visualizing it on a map. Reps use it to optimize schedules and routes to get more meetings and sales. Badger focuses on solving their daily problems in minutes rather than hours and showing the best opportunities along the way. Sales Reps using Badger save time and gain focus, spending less time on driving and busywork, and more time on what matters – Sales. Badger reduces driving time by 20% and creates 25% more daily meetings.
How much has your business changed from day one until now?
The business model and the problem that we were solving have stayed the same, but everything else has changed. As the team has grown, we were able to put scalable processes in place to ensure consistency. In the early stages, we were mostly just making things up as we went along. The feel of a company changes basically every time it doubles in size.
When we started out it was really easy to communicate between the different areas of the organization. The VP of Engineering sat next to me, and we were able to chat about priorities whenever we wanted. He could hear me on the phone with customers. As things progressed, there are more and more people working on different things in the company, and you have to be very conscientious about keeping everyone on the same page. You need regular touch-base meetings to keep everyone up to speed and that can waste a lot of time if you aren't structured about it.
As a business grows, you need to put more and more scaleable processes in place. If you aren't careful, they can become onerous, and that is one thing that we are concentrating on avoiding now.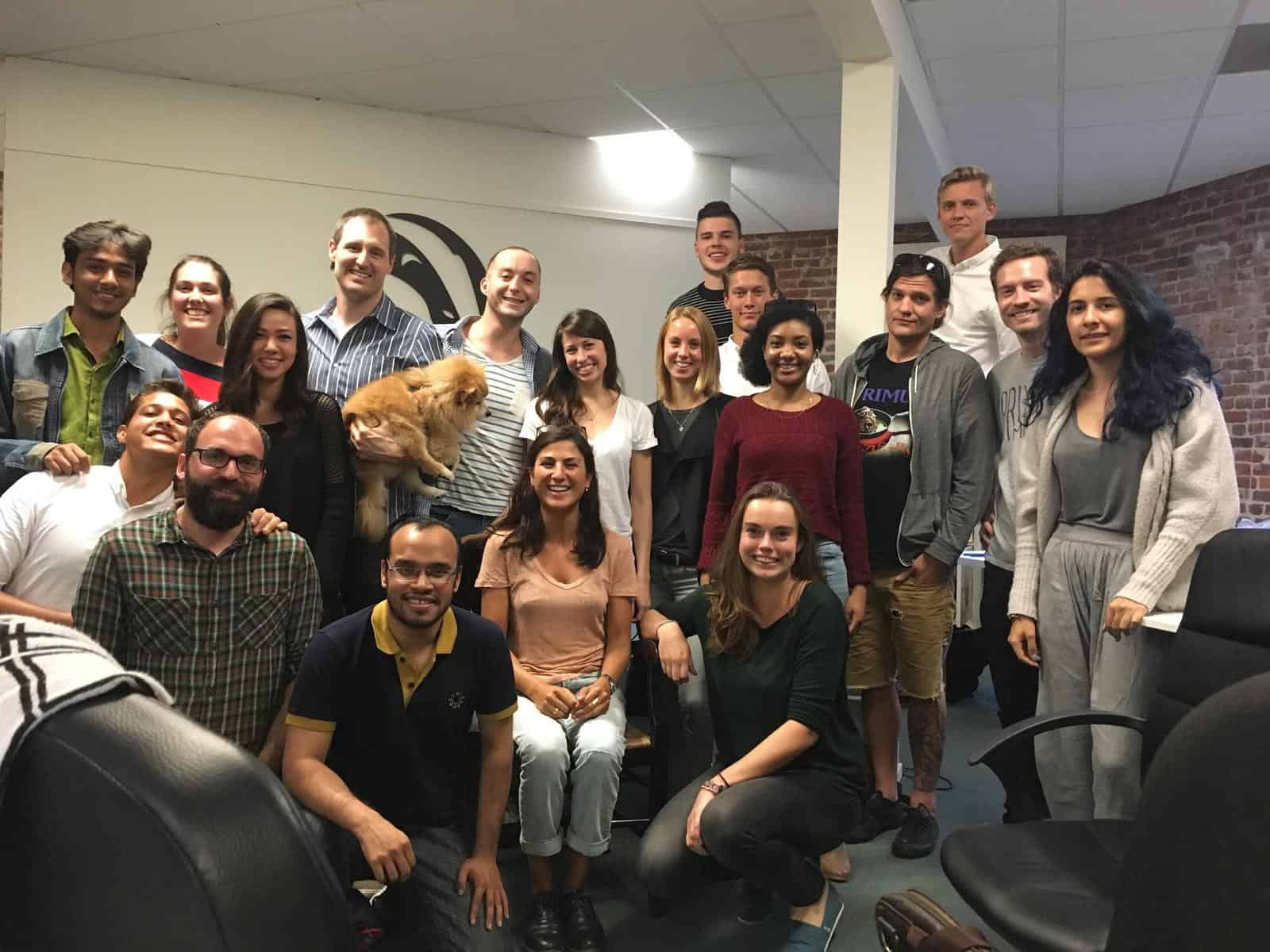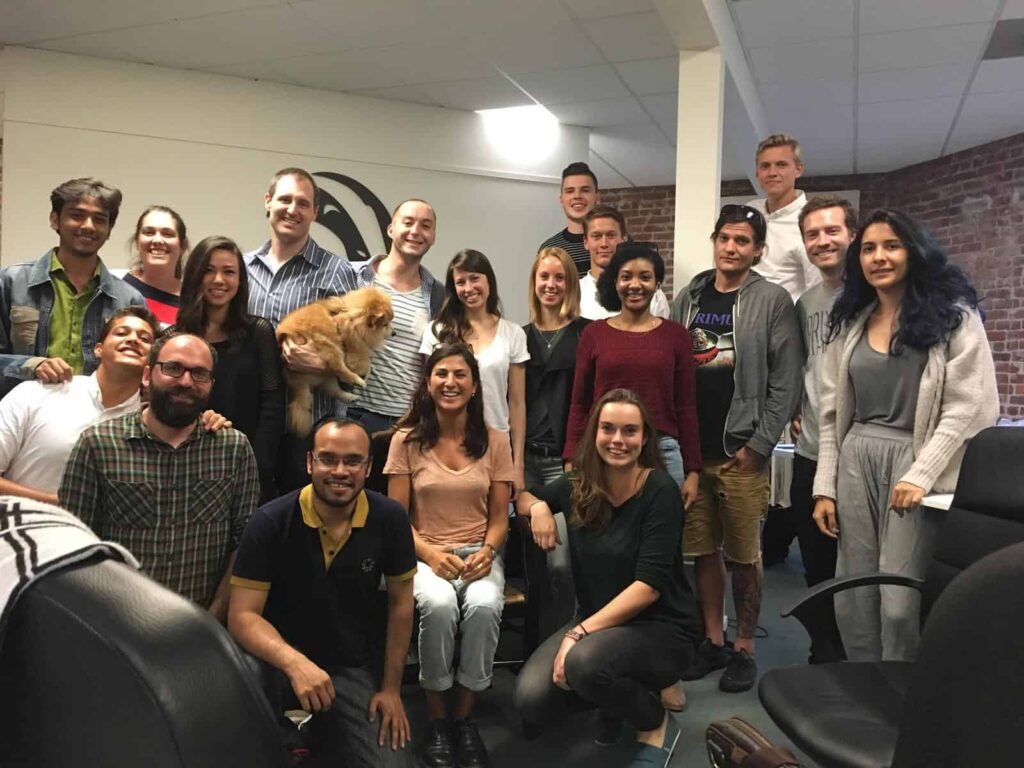 What are your biggest challenges in marketing Badger Maps?
We have a solution that makes field salespeople more successful and makes their jobs easier – but it's pretty hard to let them know it exists. It's a noisy world right now, and a lot of paid marketing is really expensive. When salespeople see this, they are often really excited and want to try it out, but it's hard to have them see it in the first place.
We have experimented with Facebook ads, but haven't been able to make them profitable. It's potentially a user error, or perhaps it's just hard to nail down our demographic on there because 'Field Salesperson' is not the type of demographic data they allow you to target.
LinkedIn does let us target down to the title, but we haven't been able to get that to pencil out economically either.
What types of marketing are most effective for your business?
SEO is a very effective marketing strategy and we get most of our leads through organic search. Also, Google Ads are profitable for us and we use them a lot to find new leads. But the most important channel for us remains referrals from customers who enjoy using our product. If your product helps people experience more success, they are likely to tell people about it.
What is the #1 lesson you learned since starting Badger Maps?
The key lesson I learned throughout my career is that as a leader, you need to be a great coach, teacher, and mentor. I've always focused on making the people around me successful, and doing my best to help them along their path in their careers and in life. They, in turn, have made me successful. Even when it doesn't appear that it would help at all, I always help them out and give feedback and advice. More often than not this helps me and my organization perform at our best.
If you won $50,000, how would you invest it in your business?
If I got a surprise 50k, I would put it toward hiring another person to help keep building the product. You really can't ever do enough to have a great product. A great product has a shorter sales cycle, wins in competitive situations, and spreads virally from your customers to new prospective customers. Those prospects who are referred have a shorter sales cycle and are fairly likely to convert. And it all stems from having a great product.
What advice would you give to someone looking to start their own business?
When you want to start your own business, you should first ask yourself two important questions:
1: Do I have the time to dedicate to this venture?
Starting a business, depending on the industry, can take anywhere from 6 months to 3 or more years to get much traction. If you plan on building a big business, it will probably take 10 years. The thing that it is most similar to is raising a child, and like raising a child, you have to be in the right mindset and understand what you are getting into.
2: Do I have the resources to not make money for a while this business gets off the ground?
People often wonder why really young people, like college students or recent graduates, are the ones to start businesses. I don't believe it's because they are better equipped than someone with 10 or 15 years of experience in a field, actually, I think they are less well-positioned. What they do have is low overhead meaning their lives don't cost a lot to support. They can take on risks because they don't have many responsibilities, and they have a solid support network because they can live with their parents or in a dorm and start the business in the garage or at their university. Imagine a recent grad and compare them to a 35-year-old with 2 kids and a mortgage, and it's easy to imagine why young people have an advantage.
What can we expect from Badger Maps in the next year?
There are a lot of field salespeople in the world, and we plan on continuing to solve more and more of their problems and challenges, to make their job easier and make them more successful. Badger is growing fast, so I spend more than half of my time hiring and training people. We're looking to continue to serve our customers, and treat our employees well, to solve real problems that field salespeople have every day.
To learn more about Badger Maps, please visit badgermapping.com.

Are you ready to redefine your own future? Meet Startup Sites, your one-stop shop to getting your small business off the ground. Chat with one of our team members today, and you could be on your way to sharing your own Startup Story!