COVID-19 has undoubtedly taken our world by storm in ways no one could have anticipated, and business owners are left with the difficult task of trying to decide the best course of action to keep their employees, their clients and their company safe. The most challenging part of it all is, the uncertainty surrounding COVID-19 means there is no true guideline for how long it will take to return to "business as usual."
As far as how our team is responding, we've made the decision to modify our daily operations in the interest of promoting a safe work environment. The safety and well-being of our clients and our employees is our top priority, so we have made the shift towards a primarily remote team. The beauty of working in a digital industry means we are still fully operational – even while socially distancing from our home offices.
That being said, those businesses who are able to find the silver lining in this uniquely complex situation we're all in will be the ones to succeed in the long run. We already made our list of top 10 tips for small businesses to survive COVID-19, and we were curious to hear how real businesses are adjusting to our "new normal." We asked 17 business owners to share how their companies are responding to COVID-19, and the steps they are taking to turn this obstacle into an opportunity to improve their business practices moving forward.
---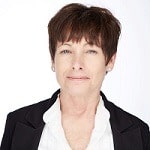 We've adjusted our perspective. The realization is that this is our new normal and that the economy has potentially gone into a contraction mode. We are looking at this as an unfortunate but unique opportunity to strengthen our foundation. Now is the time to take a strategic look at your business and to adjust accordingly. We always love our customers and we are putting a heightened emphasis on customer retention and customer love.
From a financial perspective, we're taking all the precautions we've recommended our customers take. We're revisiting all software licenses to make sure they align with our headcount, looking at all expenses to see where we can renegotiate and assessing immediate needs.
Physically in our office, we're strongly practicing social distancing, disinfecting all surfaces multiple times a day and reinforcing good hygiene practices. Ultimately, we want to be here for our customers who we know are struggling during this time. We are here to provide some sense of relief, calm and stability.
– Lil Roberts, CEO & Founder of Xendoo
---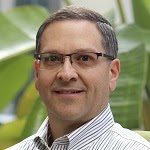 The coronavirus has caused our company to adjust our business procedures by instituting work from home policies and limiting travel for our sales team. While we've always offered our employees flexible options when it comes to working from home, we have now encouraged every employee who has the ability to perform their duties remotely to avoid coming into the office. This is to adhere to best practices when it comes to social distancing to help prevent the spread of the disease.
We are also limiting the exposure of our sales team as events have been cancelled and in-person meetings have been restricted to virtual ones. Luckily, we do a majority of our prospective meetings via online virtual demonstrations so we are able to continue conducting those even with travel restrictions and remote work policies in place.
– Paul Shain, President and CEO of Singlewire Software
---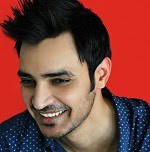 There are a lot of unknowns at this moment, but one thing is for sure and that is the impact of COVID-19 on a global scale. Businesses all over have slowed down and many have been forced to adopt new processes. Similarly, our business – although it may be digital – has been directly impacted. A lot of thought is being put into creating new processes that can help facilitate employees and their ability to work. As an organization, we've had to look into conducting awareness sessions and be as adaptive as possible. Right now, we're even looking at the possibility of adopting a work from home policy throughout these testing times.
– Osama Khabab, CEO/Founder of MotionCue Video Production Agency
---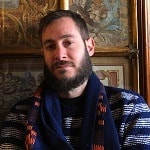 In many ways, we're in a unique position. We're a remote, work-from-home team, but COVID-19 entirely paralyzes our customers' businesses. We're a startup building an event management software. The event cancellations have imposed a lot of stress on our customers, and we've had to change our entire launch and marketing strategy. It's no longer about how cool our product is, but how we can support event professionals during an unpredictable time in their lives.
We've set up conversations with our customers to talk through their experiences and challenges. We're learning what their immediate needs are, and how we can help, emotionally and business-wise. We've also had to rework our launch to be sensitive to the challenges in the event industry. A pivot like this, one week before our launch leaves rushing to adjust our financials, marketing and, well, even the product design itself.
– Dean Levitt, COO of ThymeBase
---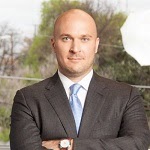 Our small San Antonio law firm is trying to plan for a coronavirus shut down in a few ways. First, we plan to change the way we interact with clients if an outbreak requires shutting down the office for some amount of time. We have fully integrated e-sign features into our documents to allow for digital signatures. Second, we previously adopted Slack and other web-based communications services for our staff that would help us weather any storm working from home. Finally, we have Skype and GoTo meeting functions available for meetings of depositions if needed. We are planning for the worst case scenario but hoping for the best.
– Justin A. Hill, Hill Law Firm
---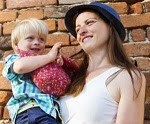 As a remote company, we value and give importance to hourly achievements but the coronavirus outbreak has made us reconsider our measures of success and productivity. In order to give our writers more than enough time to prioritize and work on their health while still delivering results, we've done away with hourly targets and have gone milestone-based instead. Doing this has kept our content creation afloat while making it less taxing on our remote team's health.
We've also improved our inter-team communication. Given that remote teams only have limited ways to stay in touch and motivate each other, we try our best to send motivational messages and valuable virus-related information to make everyone feel better and still motivated to work.
– Liz Brown, Founder of Sleeping Lucid
---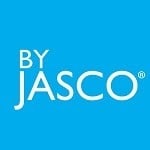 Jasco is still able to meet customers' needs and maintain goods on the shelf, both at retailers and online. While we had secured additional inventory in advance of the Chinese New Year, our levels are lower than normal. Jasco has been closely monitoring this situation from the start. We do not work with factories in Wuhan and manufacturing for some of our product lines were already in the process of being moved out of China. While the Coronavirus has caused delays in our manufacturing and overall supply chain, more factories in China are coming back online each day. We expect to see our supply chain grow stronger.
Our company is following all guidelines for travel, cleaning and social distancing. We have asked our employees to take extra precautions to avoid the spread of the Coronavirus. At our distribution center, a worst-case scenario is that we change some hours and shifts to spread out our employees. Jasco offers flexible scheduling for all employees, which is critical for people whose children are home from school or who are not feeling well.
– Greg Shuler, CFO at Jasco
---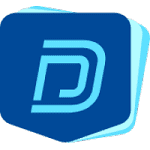 Due to the COVID-19 outbreak, I had to completely move my company to remote work. Luckily, most of the work we do depends solely on the Internet, so we weren't struck by this situation tremendously. However, the work dynamic has changed a lot since everybody's working from home and a lot of my employees have kids who are now staying at home. I had to re-adjust the working hours and allow for more flexibility. Also, I had to introduce new tools such as Hubstaff for tracking people's productivity and Asana for organizing tasks. We're still getting used to the new situation and I expect more things to change in the future.
– Luka Arezina, Co-Founder of DataProt
---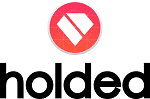 First, we are closely following instructions from the Health Institutions. It's easy for people to have their own view on what's going on — but it's a delicate situation, and you have to rely on expert advice.
Secondly, adopting a work from home policy is the minimum that we can do to protect our team. We don't want our team to put themselves at risk on public transport or by coming into an office with many people.
Thirdly, we're oversharing how the company is doing. Visibility is key here in these uncertain times as employees can be anxious about business situations, so we're sharing data constantly. People need to know how sales are going, and we don't want people to worry about losing their jobs. It's so important right now to be transparent with our employees. Over-communication is better than radio silence.
– Javi Fondevila, Co-Founder & Co-CEO of Holded
---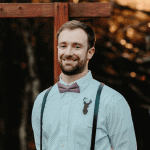 Since we are real estate investors, we normally are meeting with homeowners face to face to discuss how we can solve the problems that they are having with their home. With the COVID-19, we have transitioned to buying houses sight unseen. We have transitioned our salespeople to buying houses over the phone instead of driving out the property to see it. We handle this logistically by having the homeowners send us photos and videos of the house, sign the purchase agreement electronically, and we will work with the attorneys to close on the house remotely so that we and the homeowners don't have to be exposed.
– Shawn Breyer, Owner of Atlanta House Buyers
---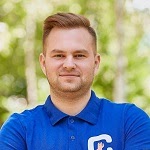 We've been prepared for this change since a big part of our team has worked remotely on and off in recent years. With the entire team working from home, we made only one adjustment: we let everyone grab their work essentials from the office. Laptops, keyboards, mouses, computer screens – everything they need so that they can work more efficiently from home. We made it compulsory to work from home for at least two weeks from now, but it's likely that the situation will take much longer than that.
The biggest measures we're taking include taking everyone home for all of their work duties. Since someone still has to go to the office, we made it a safe environment. There are hand sanitizers in several locations around the building and the offices themselves are disinfected every morning before work. However, it is strongly encouraged that everyone stays home.
– Dmytro Okunyev, Founder of Chanty
---
Throughout our 20+ years in business, we've experienced varying levels of impact to our company as major events have shifted people's lives and, as a result, how they travel. We are at the core a business that is focused on making the travel experience positive for all and with the impact of COVID-19 on travel we are experiencing the full effect on our business activities. However, as a company we are reacting as practically as we can while actively using this as a true learning experience in our ability to adapt and plan for the future. It's been incredible to see our staff come together and help our customers through this time.
That's what is key – we've always put the customer experience first. It's essential that we maintain their confidence during this situation and as we look to the future and our business resumption. We took the major step of altering our cancellation policy to provide our customers with additional flexibility for their rentals, a change that we believe will help them through this difficult period. We've been lucky that much of our staff has been able to easily shift into the remote work-from-home environment, doing their part in social distancing. It's unknown how long this situation will impact us at this point, but we believe that individual travel and the demand for our services will ultimately resume, and we are doing all we can to ensure our customers do too.
– Kerry Renaud, CEO/Managing Director of Scootaround
---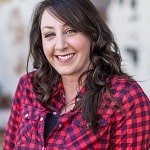 The COVID-19 outbreak is directly affecting our business (apartment location services) and we are trying to adapt by creating content aimed at our target audience. For example, we realized the timing of this pandemic could not come at a worse time for people who might be looking to move apartments now that their lease is up. So, we wrote an article advising what people should do if they live in an apartment if they're looking for an apartment, and best practices to be mindful of during this time. We aim to continue pursuing this strategy moving forward.
– Suzanne Pope, COO of Whiterock Locators
---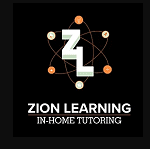 My business, Zion Learning, provides in-home tutoring to students in the Bay Area and online tutoring nationwide. Towards the end of 2019, we started offering online tutoring and I couldn't have imagined that it would be what we needed to stay afloat during this pandemic. After hearing that we would be subject to a 'shelter in place', we had to act fast to continue providing services to our students. All students who were receiving in-home tutoring have been moved to online. In the midst of everything, we are also able to provide income opportunities for educators to make a free listing on our online tutoring marketplace, Zion Learning Online. Unfortunately, we had to postpone our after school tutoring partnerships on school campuses until campuses reopen.
– La'Vonnda Haynes-Burnett, M.F.A., Founder & CEO of Zion Learning
---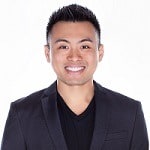 We are in a very challenging position because we sell fashion items for music festivals. These events are being canceled or postponed all around the country and even throughout the world as the Coronavirus spreads. We have been preparing for a potential recession for multiple years now, but we did not plan for a health crisis on top of a financial crisis. We do appreciate festival promoters being proactive by canceling or postponing until more information about the virus is uncovered.
We are making decisions day-by-day and sticking to our core values of being transparent and prioritizing our team member's health over everything else. We have moved over to a work-from-home policy and we have set up work-from-home guidelines to be as productive as possible. Our team appreciates the transparency and precautions we are taking. We would rather have lower productivity from transitioning to work-from-home vs. accelerating the spread of the virus.
– Brian Lim, Founder & CEO of iHeartRaves
---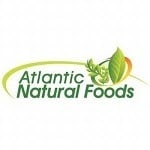 In response to COVID-19, Atlantic Natural Foods (ANF) is taking measures of ensuring the safety of its employees, stakeholders, customers and consumers during this time. Effective immediately, ANF's San Diego and Baton Rouge offices have been closed for the next three weeks, and the following actions detailed in the release, including increased sanitation protocols, restrictive access into facilities and more, are in place in both its North Carolina and Thailand production locations. Additionally, effective Friday, March 20, the company is giving a supplemental allowance of $100.00/person to assist in purchasing supplies or tending to other needs that employees may have during the coming weeks.
– Doug Hines, CEO of Atlantic Natural Foods
---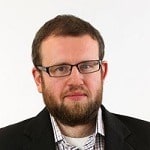 Fortunately, my business is all based around remote work, so initially I thought we would be fine as we didn't need to go through the pain of switching from an office to working from home. However, many of our end customers are small businesses with physical locations who've been absolutely devastated by the virus.
Therefore, we're having to accept longer payment terms and come to terms with the fact that some of our invoices won't end up getting paid at all. This in turn means we've frozen all spending and are now actively looking for ways to cut back.
We have enough cash to weather the storm for a few months, but if this lasts into the summer and fall, we will be in serious trouble. Therefore, we're doing all that we can to get cash in the door as fast as possible, and make sure as little leaves as possible.
– Ian Wright, Founder of British Business Energy
---
How Are You?
Now, only one question remains: How are YOU doing? How are your staff and your clients? We know this is a difficult time for many small businesses, and we want you to know we're available to help as much as we can. Complex problems call for creative solutions, so please feel free to reach out to us if we can offer any sort of guidance or suggestions to help your business find success in these unique circumstances.
Thank you to these business owners for giving us a glimpse into their version of the "new normal."How has your business responded to the COVID-19 pandemic? Sound off in the comments!