For those who are new to developing your own WordPress site, you should know one thing, everyone makes mistakes. There are plenty of common mistakes that first-time users make with WordPress. The good news is that most of these mistakes are simple and can be easily avoided. If you find that you've made any of the WordPress mistakes on this list, don't panic yet! Common WordPress mistakes can be remedied with a few adjustments.
Using the Wrong Platform
When you first choose the platform for your website, you'll want to be sure that it is the one that fits your needs. Many people confuse the differences between WordPress.org and WordPress.com.
The free option is WordPress.com. Many first-time users will be attracted to this option because it is free but there's a catch. With the free WordPress version, you will be limited to the capabilities that you have including theme support, SEO, analytics, and monetization. Plugins are not allowed under this version either.
Though it is not free, WordPress.org is a highly recommended platform. With this version of WordPress, you will have full theme support, all SEO and analytics tools, monetization freedom, and the ability to create an e-commerce store. Along with all of that, you will be allowed to have all plugins.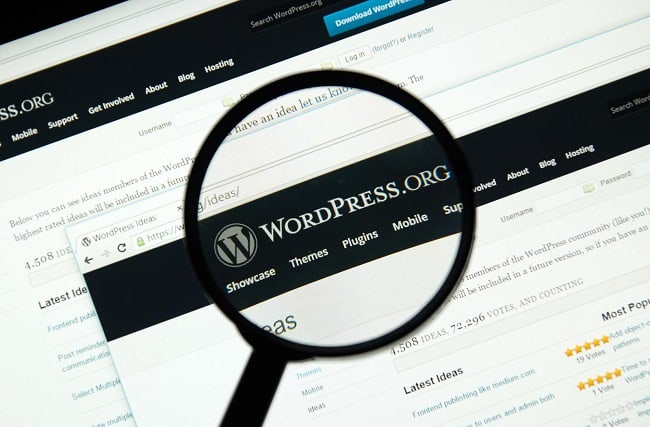 Not Deleting the Sample Page
Every WordPress site comes with a default sample page. Unless you decide to use this page, it would be in your best interest to delete it. Right now, there are over one million sample pages on the web. These pages are unnecessary and can make your website look sloppy and unorganized. If your sample page is still up, consider deleting it or risk looking unprofessional.
Using a Default Favicon
Your favicon is the little icon that appears next to your page title in the browser window. Some people make the mistake of allowing their host site to use their default favicon. You don't want this. Your favicon is like your website's identity. Having a custom favicon will look more professional to your viewers.

Ignoring SEO Settings
When you first create your site, WordPress will give you the option to stop search engine bots from indexing your site's pages. Many people will check this option while they are first getting started but then forget to change the option once their site is set up. This can create a problem for you and your site when it comes to SEO.
With none of your pages being indexed, it will be close to impossible to drive organic traffic to your website. Search engine bots filter through your pages to ensure quality and relevant search phrases. Once your pages have been indexed, they will then show up in search results and drive traffic to your site.
Not Installing Analytics
Increasing traffic to your website involves more than just utilizing your SEO settings. In order to keep traffic coming to your website, you need to keep improving. With Google Analytics, you can get a behind-the-scenes look at what visitors do when they land on your website. You'll understand which areas of your site generate high customer conversion rates and which ones need improvement. By using Google Analytics, you can improve the overall experience visitors receive when they use your site.

Changing Your URL
You may not like the original URL you chose for your website and it's okay to want to change it. However, you have to be extra cautious when doing so. A sudden change of your URL can make it difficult for search engine bots and internet users to find your website again. Be sure to take caution and plan ahead when changing your URL or else you could see a major drop in traffic to your site.
Writing Posts in a Word Document
It can be tempting to just use Microsoft Word to write out all of the posts for your website but it is not recommended. A sudden crash of your computer can lead to you losing all your work and wasting valuable time. Aside from that, Word documents do not transfer over well to WordPress when using copy and paste. You'll likely end up with a mess of random characters or cluttered formatting in your content.
Google Docs is a much better option than Microsoft Word. Once you create a document, all of your work is saved automatically as you go. Your content will transfer to WordPress perfectly when copy and pasting, with no random characters. And with Google Docs, you can easily organize, share and edit posts with your team before publishing them on your site.
Selecting Too Many Categories
Organizing the posts on your website is crucial to providing a good user experience. Having too many categories is the quickest way to become unorganized. Try not to create a new category for every other post that you publish. Create broad categories in which your viewers will be able to easily find what they're looking for. Also, limiting your categories will make it easier for you to create a content schedule for your site.
Not Backing Up Your Site
Failing to frequently back up your website could be a disastrous WordPress mistake. A backup is like an insurance for your website in case of an accident. When you have your site properly backed up, a simple mistake can be fixed as if it never happened. However, if your site is not backed up, a simple mistake can lead to a massive, time-consuming problem as you try to rebuild what was lost.
One of the most important times to backup your website is before updating any of your plugins or themes. These new updates may not be compatible with your site which can cause a variety of issues. Plain and simple, update your site regularly to avoid a long list of potential problems.
Avoiding Common WordPress Mistakes
Some of these common WordPress mistakes may seem simple and easy to avoid, but that is exactly how they become overlooked. Creative Click Media is an award-winning WordPress design and development company with years of professional experience. Our expert WordPress wizards have years of experience to help you avoid making these pesky WordPress mistakes. Check out our portfolio to see past WordPress sites we've built and reach out today to get started!