When choosing a digital marketing agency to trust with the success of your business, there's a good chance you have a checklist of non-negotiable qualities you seek out. You might love an agency's portfolio and think the price is right, but you'll probably be less likely to sign any contracts if the interactions you've had with them weren't necessarily warm and friendly.
The relationship between an agency and a client is a two-way street: what you expect from one must also be given to the other in order to be successful. Just like clients expect the agency they're working with to conduct themselves a certain way, agencies also have their own set of expectations for current and potential clients. Let's take a deep dive into how you can do your part to foster a productive working relationship by being a great digital marketing agency client.
Demonstrate Mutual Respect
The strongest relationships are those built on mutual respect. This means treating an agency's employees with both kindness and professionalism, no matter how high tensions might be. Difficult circumstances and disagreements will inevitably arise, but crossing the line into name-calling and accusations won't solve anything. Stay calm and task-focused when faced with a problem – getting combative will only slow down the path towards coming up with a solution.
This same idea of mutual respect applies to friendly conversations, as well. No matter how much you like an agency's staff, remember your relationship is professional in nature first and foremost. Pet names like "honey," "sweetie" and "bud" generally aren't appropriate in the workplace, and could leave the recipient feeling talked down to or uncomfortable. In this same vein, keep all conversations about work. You may have bonded with an employee over a restaurant you both love or a television show you both watch, but a conference call or monthly meeting isn't the time for watercooler conversations.
Time is Money
Showing respect for an agency's staff isn't only dependent on the words you use, but also in how you use their time. Wasting time costs money for both your business and for the agency you're working with, so it's important that you utilize your time together wisely.
Respect each other's time by showing up prepared for every call or meeting. Set up your talking points in an organized and logical order ahead of time to ensure every important issue is addressed. Respecting an agency's time also means being understanding if their staff needs time to assess your concerns. Remember that not every problem is an emergency that needs to be addressed immediately – calling and emailing incessantly for updates will only slow down the process. Being patient and concise is a much more time-efficient way to approach any issues you might be having.
Set Realistic Expectations
In an ideal world, the digital marketing agency you work with would be able to take your company from a small startup to a mega corporation in a matter of months. However, this typically isn't the case, and shouldn't be expected. Try as they might to make magic happen for your business, your agency doesn't have a magic wand. That's why it's important to be realistic.
Set goals and expectations that are within a realistic scope of possibility – 50,000 new social media followers in three months sounds great, but it probably isn't realistic. One of the best ways to determine what qualifies as "realistic" expectations is to set them with the agency staff members you will be working with. That way, you are all on the same page in terms of the vision and projected trajectory of your account.
Expect the Unexpected
Let's cut to the chase – setbacks happen. They're an unavoidable aspect of everyday life, and are equally unavoidable in the workplace. Whether you're faced with a small setback like a broken website like or a massive setback like a hypothetical global pandemic, it's important to keep your cool while waiting for your project to get back on track.
While we try to mitigate the number of variables in a project, digital marketing agencies like ours rely on technology to do our work. Sometimes programs crash, servers go down, apps stop working, or tasks simply don't go as planned. Refrain from pointing fingers when an unexpected setback arises, and trust that the agency you are working with is doing everything possible on their end to provide support in a reasonable timeframe.
Focus on the Solution
So, you've come across a problem – now what? If it's a bigger issue than some quick troubleshooting on your end can handle flag it for your agency point of contact. However, once your point of contact is aware of the problem, it's time to shift your focus towards finding a solution.
Fixating on the fact that there is a problem does nothing to mitigate it once the issue at hand has been clearly outlined. Staying solution-focused helps to prevent wasting time with unnecessary discourse in order to get your account operating normally as soon as possible.
Insights From Our Digital Marketing Agency Staff
We've covered general tips for being a great digital marketing agency client, but who better to get to the nitty gritty nuances of client-agency etiquette than the people who handle it day in and day out themselves? With this in mind, several members of our team weighed in with their best tips for being a great client along with how these qualities help them produce their best work possible: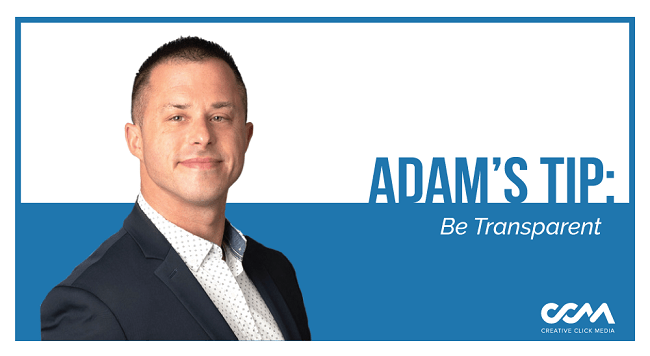 One of the most effective ways to bridge the gap between agency and client is with an open and honest line of communication. Some of our most successful long standing working relationships are with clients who keep us in the loop about what's going on at their business, even if it doesn't directly impact the projects we are working on at that moment. Being able to exchange information and bounce ideas off one another before a new launch or expansion not only helps us modify our marketing strategies ahead of these changes, but also helps to elevate our rapport from a contractual relationship to a collaborative relationship.
Transparent communication blurs the lines between "our company" and "your company." It's no longer "here's what we need you to work on," it's "here's what we're all working towards." Once our clients begin to view our agency as an extension of their own team, we're able to build a relationship based on trust, respect and enthusiasm for the work ahead of us. -Adam Binder, Founder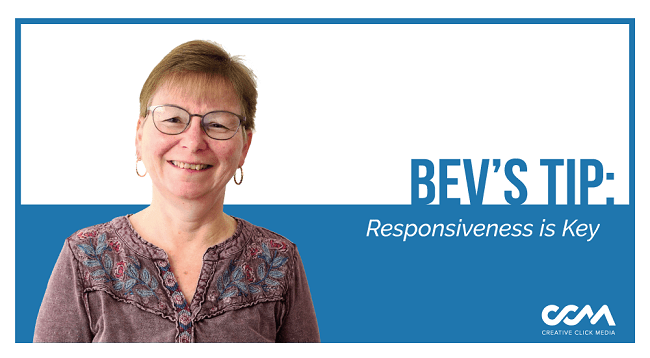 A great client is not only responsive in providing information and feedback – they are also receptive to our recommendations.  When a client keeps you waiting for what you need to move their project forward, it feels as if they are not invested in the project, that what we are doing for them is of little significance. All of our clients are important to us. It is both motivating and rewarding when they value our efforts and experiences we do theirs. 
At the same time, it's important that they trust us and have faith that we are working in their best interest. Micromanaging our efforts or challenging every recommendation slows down our efforts and can diminish the quality of their results. It is a delicate balance but providing us with what we need in a timely manner and trusting that we know what to do with it, makes for the perfect client. -Bev Farrell, Project Manager/Copywriter
The creative process is quite different from those involved with clerical work, accounting, manual labor, etc. Although it may only take an hour to finish a certain project, most creatives require an 'incubation period' between when they are notified of a project and when they actually begin. By outlining what you need done ahead of time, you not only make things easier for your digital marketing agency but you will end up with a better finished product. Asking for something last-minute adds stress that can greatly hinder the creative process. -Francis Lill, Videographer/Copywriter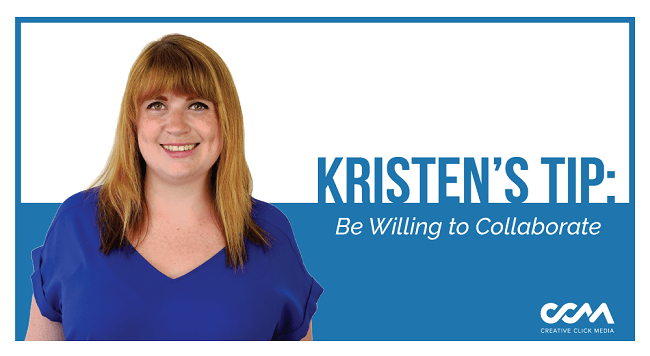 I think one of the best qualities in a client is the ability to collaborate. While we do all of the necessary research into what would be a successful design for your brand, no one knows your brand better than you! Even if you have no experience in art and design, you still know what you like, and what you want to convey to potential buyers. Some of my best work was created for clients who had a vision, even if it was contrary to my initial idea at the start.
On the other side of the collaborative coin, it is important to place some trust in us, your digital marketing agency. We have the experience to know that some things just may not work from a design or usability standpoint. One sign of a great designer or marketer is the desire to always do right by the client, and if you have that trust in place, an amazing final product can be made. -Kristen Broderick, Web/Graphic Designer
The strongest relationships are those built on respect, trust and healthy communication. This same principle applies to the relationship between a digital marketing agency and its clients. Put in the effort to make this working relationship a success, and it will reflect in the strength of your marketing campaign moving forward.