Blogging is a vital part of a company's website, but it can be a challenge for business owners to run a blog themselves.  Dayne Shuda knows this and turned it into a career. After blogging out of pure curiosity, and having his work eventually discovered by a friend, the phenomenon snowballed and Ghost Blog Writers was born. Dayne's Startup Story is perhaps one of unintentional success and proves that opportunity can be found everywhere if you just know where to look.
Why were you inspired to start Ghost Blog Writers?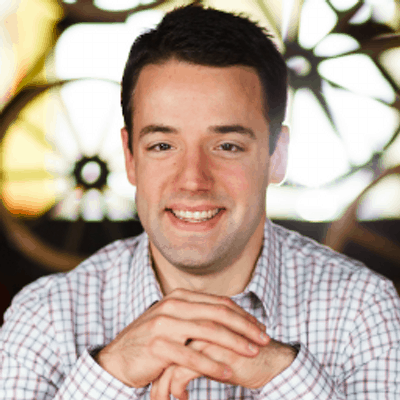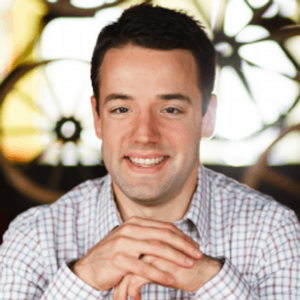 It's funny. This business didn't come to me as an idea or any spark of inspiration. Nothing like that. It was much more practical.
I was blogging out of curiosity. About work. About life.
Then a business owner I knew asked if I wanted to write weekly posts for his website. Then shortly after that, I saw a business owner looking for a blogger for a side project. Those were clients #1 and #2.
Just a practical need for businesses and it's grown from there.
How did your business get started?  From the good, bad and ugly, what was your startup process like?
Very slowly. It's been a bootstrapped business and still is. I struggle with that. I should probably take on more risks to grow it.
It was never very ugly. Just getting up every day to do basic tasks. It started as me writing all the posts but morphed into hiring freelancers and contractors, setting up procedures.
Just grinding it out each day and trying to maintain focus on the long-term.
What niche or hole in the market are you filling with Ghost Blog Writers?
I think we're unique in that we stick with blog posts. We occasionally do other projects for clients, but our niche has been to offer an ongoing blogging solution for businesses.
Blogging is a natural way to build content on a website. It's not easy to commit to that and I think that's the biggest need we fill. Businesspeople see the need, but don't have the resources to handle it all internally.
How much has your business changed from day one until now?
It's changed in some ways a great deal. I used to do all the writing for clients. Now I don't do any.
But it has remained the same in other ways. Word counts have stayed similar. The way we brainstorm, write and schedule is very much the same. We look for ways to improve, but sometimes it's just to confirm that what you're doing is the best way.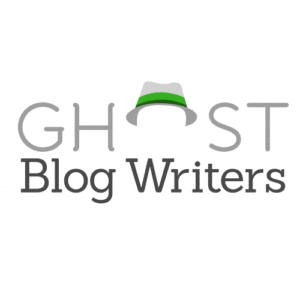 What are your biggest challenges in marketing Ghost Blog Writers?
I've been struggling to build out more lead channels. Working on a couple of things, but right now it's all inbound.
Which is important. We want to practice what we preach. We have a consistent blogging schedule of our own and that is the main source of new business, but I know that leaves opportunity on the table.
What types of marketing are most effective for your business?
Definitely inbound or SEO. We committed to a regular blog schedule. We've always done that. Over time each post brings in a little traffic on average. Some lots and some a little. But it all adds up.
It seems that it's helped our domain overall. Our homepage ranks well for keywords that business people use to search for blog writing services.
What is the #1 lesson you learned since starting Ghost Blog Writers?
You are what you do every day.
Every few months I audit what I'm doing each day.
I know I want to be a business owner. If any of my daily tasks are getting too far away from the daily life of a business owner I look to delegate or eliminate.
If you won $50,000, how would you invest it in your business?
Experimenting with more marketing and lead channels.
What advice would you give to someone looking to start their own business?
Start.
Over time I've heard so many successful people in business say that they wished they would have done it sooner.
It applied to all kinds of things. Starting their business. Starting a new initiative. Whatever.
If it's such a big regret I figured that if something looks promising it's important to start doing it every day.
What can we expect from Ghost Blog Writers in the next year?
More marketing efforts. We have a couple of things in the works finally.
To learn more about Ghost Blog Writers, please visit GhostBlogWriters.com.

Are you ready to re-write your own future? Meet Startup Sites, your one-stop shop to getting your small business off the ground. Chat with one of our team members today, and you could be sharing your own Startup Story!