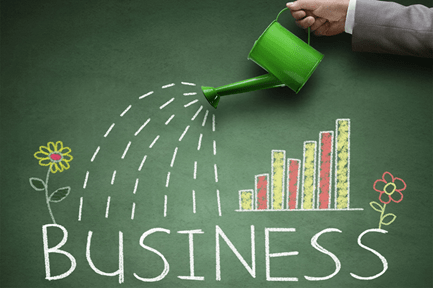 The goal of every small business owner is to grow, which isn't always easy. Luckily, there are a variety of ways to build your brand—but it can also be overwhelming. Which do you choose? What will give you the greatest return on investment? The answers to those questions can vary greatly depending on your business, your audience and your budget. Here are five essential branding tools to give your business a boost without breaking the bank.
1. Social Media
Social media can be one of the most inexpensive brand building tools a small business can have. It requires more time than anything else, but it allows you to expand your reach within minutes. Social media isn't one size fits all, so it's important to only select a few social media platforms with which to work. Your time is valuable, so make sure you are using your efforts where you will get the biggest return on investment. Research your target audience to determine which platforms they use most and start from there.
Customers like to use social media to engage with businesses because they feel it's more personal than an email sent through your website. Many also feel they are more likely to get a quicker response through social media. To that end, it is important for you to respond to comments, questions and reviews in a timely fashion, even if the feedback is negative.
By the same token, you can use social media to gather feedback on your products and services faster than website queries would do. You also can use the analytics to determine the demographics of customers visiting your page and alter your marketing plan accordingly.
2. Business Cards
Business cards are one of the most versatile tools for branding. It's small enough to fit in most people's pockets or wallets, but features all of the most important details about your business.
Unfortunately, the lifespan of a business card can be short if it doesn't have a unique design. If you are having trouble, pros are available to help you come up with a design to keep your business card out of the trash.
Give people a reason to hold onto your business card. There's no law stating it needs to be a 3.5" x 2" rectangle. You can make your card a square or a circle, or use a diecut to give it a unique shape. Alternatively, give the card an additional purpose such as a ruler or magnet. You can also add a loyalty program to the back so that people will keep your business card handy, making multiple purchases to earn rewards.
3. Blog
If it's done properly, having a blog can help you establish yourself as a thought leader in your industry. The key is to create great content. Do your research to find out what questions your target audience need answered. What resources could they use to make life easier?
Once you know the answers, create posts that provide a comprehensive, in-depth analysis no one else offers. Use custom images to break up the text and illustrate key points. Make it easy to understand by eliminating any unnecessary jargon, and don't forget to proofread. Have someone else give it a once over before it goes live, too. Poor grammar and spelling will hurt your credibility. Above all, be honest and authentic. Don't include self-promotions or reviews of your own products. Readers will see through that and move on.
It's important to promote your posts, too, because it doesn't matter how good it is if people don't know about it. Share it on social media. Make sure your posts stand out in people's newsfeeds by including images with bright, bold colors.
4. Host an Event
Another great way to boost business is to host an event. It can be as small as a sidewalk sale or as big as a community barbecue. Get out and meet everyone who stops by to build a relationship with them. They will be more likely to use your product or service if they feel personally connected to you.
Set up a backdrop with a props box and take people's pictures in front of it. Include a hashtag to share the photos on your social media pages. Offer a branded photo frame to those who sign up for your email list.
If your budget is an issue, ask another business to partner with you so you can split the cost. This will also get your brand in front of your co-sponsor's audience, as they will promote the event on their website and social media, too.
5. Press Release
There's nothing better than free advertising, which is what you can get if you are featured in the local news. Write a press release about your business and send it to your local media.
Are you expanding to hire more people? Did you just celebrate a milestone? Are you raising awareness for a cause? These are just some topics in which reporters might be interested. Be sure to include your newsworthy information at the top of the press release, and send it out at least a week ahead of any pressing deadlines. If you don't hear from anyone within a week or so, follow up.
If a reporter can't stop by, offer to send photos with a brief write-up. This shows you are easy to work with, and the reporter will remember you if an expert source is needed for a different story later. You can also offer to write guest columns, which will help build your expertise and brand awareness.
Growing your business is about building your brand and developing a positive reputation. The more people know about your business, the more likely they are to use your products or services.
There are a variety of options to choose from when it comes to marketing—some of which cost nothing more than your time. At the end of the day, it's hard work and determination that will help your business grow the most, but these tools will make your task much easier.