The first month of 2018 has come and gone, bringing numerous updates to Google, Facebook, and Instagram. Staying aware of the latest digital marketing updates and trends is crucial to continuously enhancing your overall marketing strategy. Whether it's utilizing the newest tools from Google updates or implementing new Instagram features into your social media strategy, keeping up with the latest advances will propel you ahead of the competition.
Google Updates
Google is constantly making updates to its search algorithms and tools to help make life easier for business owners. In the past month, Google has rolled out or announced a few important updates pertaining to its Search Console and its mobile ranking algorithm. Staying on top of these updates is incredibly important to the overall performance of your site, how you analyze that performance, and the actions you must take to optimize your site.
Google Search Console
In the beginning of January, Google launched an update to its Search Console for Webmasters. The most important update for users to be aware of is the new search Performance report. This newly designed report will give you access to 16 months of data. Having this much more data should make it easier for businesses to detect trends and will allow you to create year-over-year comparisons with that data.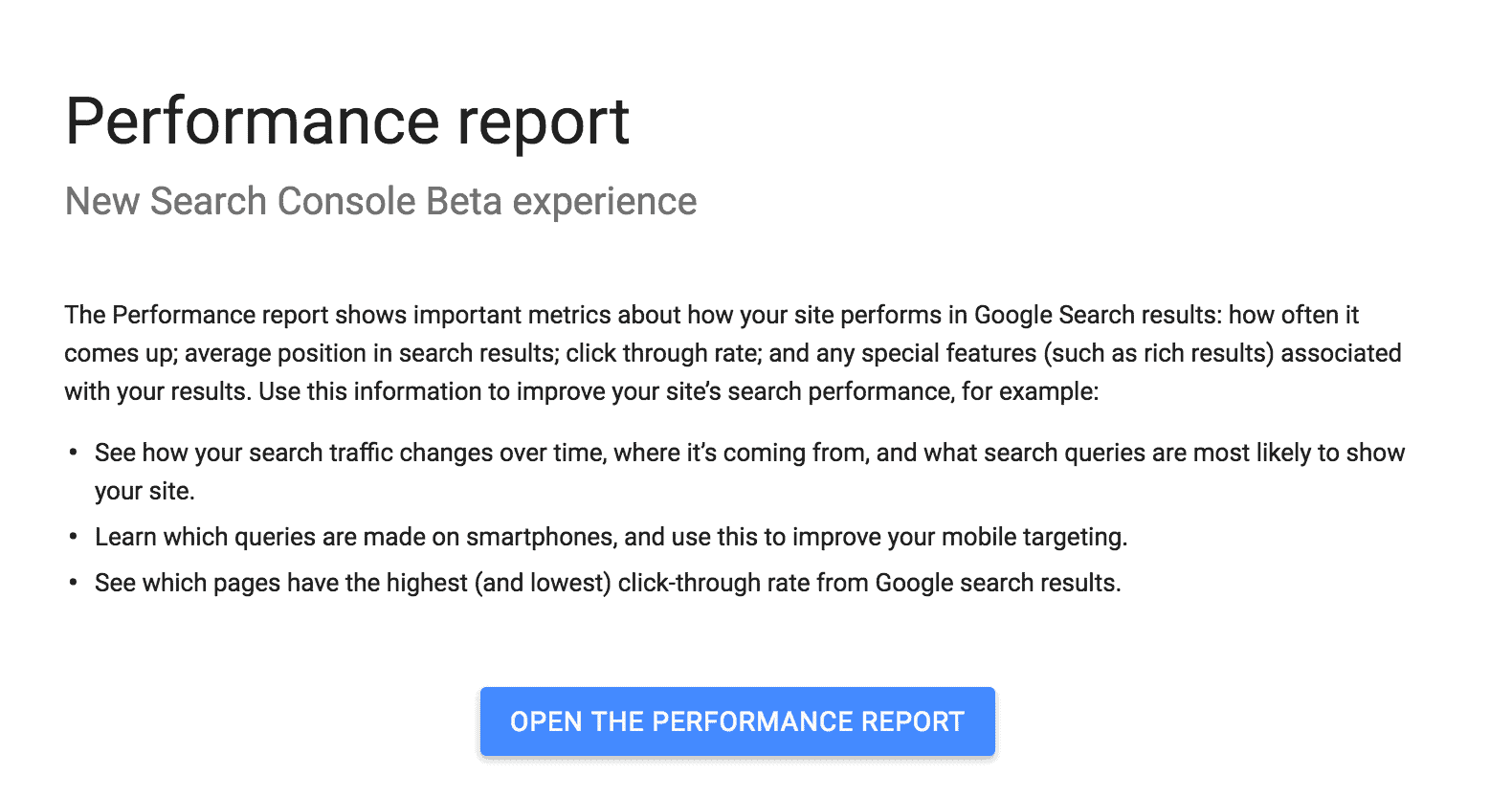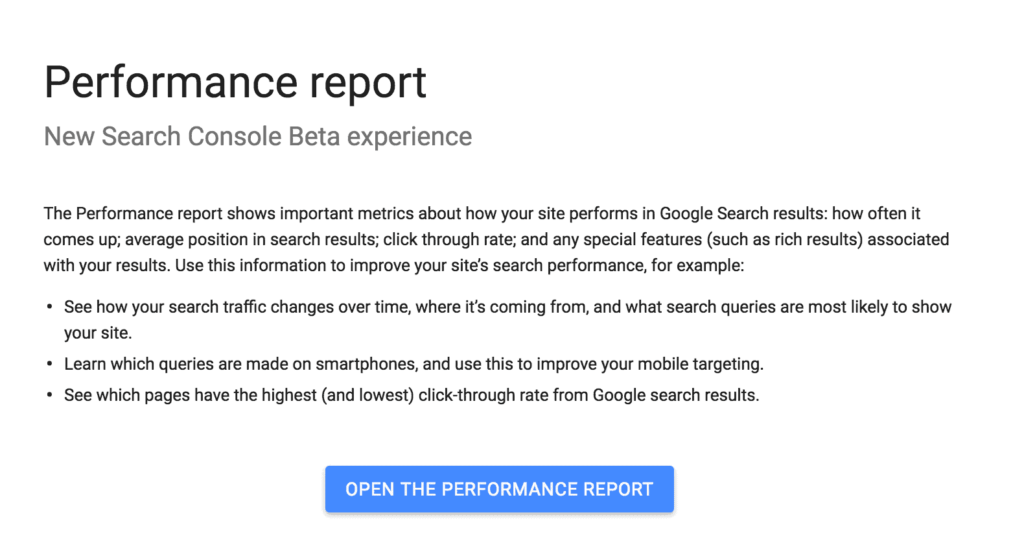 The Index Coverage Status report has also been upgraded. The purpose of this report is to help you figure out which pages on your site have not been indexed by Google and how to fix those pages. With this update, Google Search Console is making it easier for people to find and use the existing feature.
You will also notice a change in the AMP reports. Now, it will be easier for you to access error data. If any of your AMP pages set off a warning then you'll be able to locate the specific page that is causing the error warning, receive more detailed information about the warning, and then you'll be able to request a recrawl of your site. They have also made it easier to share these reports with other members of your team.
Mobile PageSpeed
Google has introduced a new ranking algorithm that will take effect in July of 2018. The new algorithm was designed to demote search rankings for slow loading mobile pages. It will only affect mobile pages that are extremely slow to load. Do not panic, if your page speed drops down a little but you are still producing high-quality and relevant content, your rankings should not be negatively affected. Remember, this does not mean that really fast loading pages will be given a boost in their rankings. Using Google's Mobile-Speed Tester, you can enter in your URL to see how fast your websites loads, the percentage of visitors you may lose from your load time, and how your results compare to the industry average.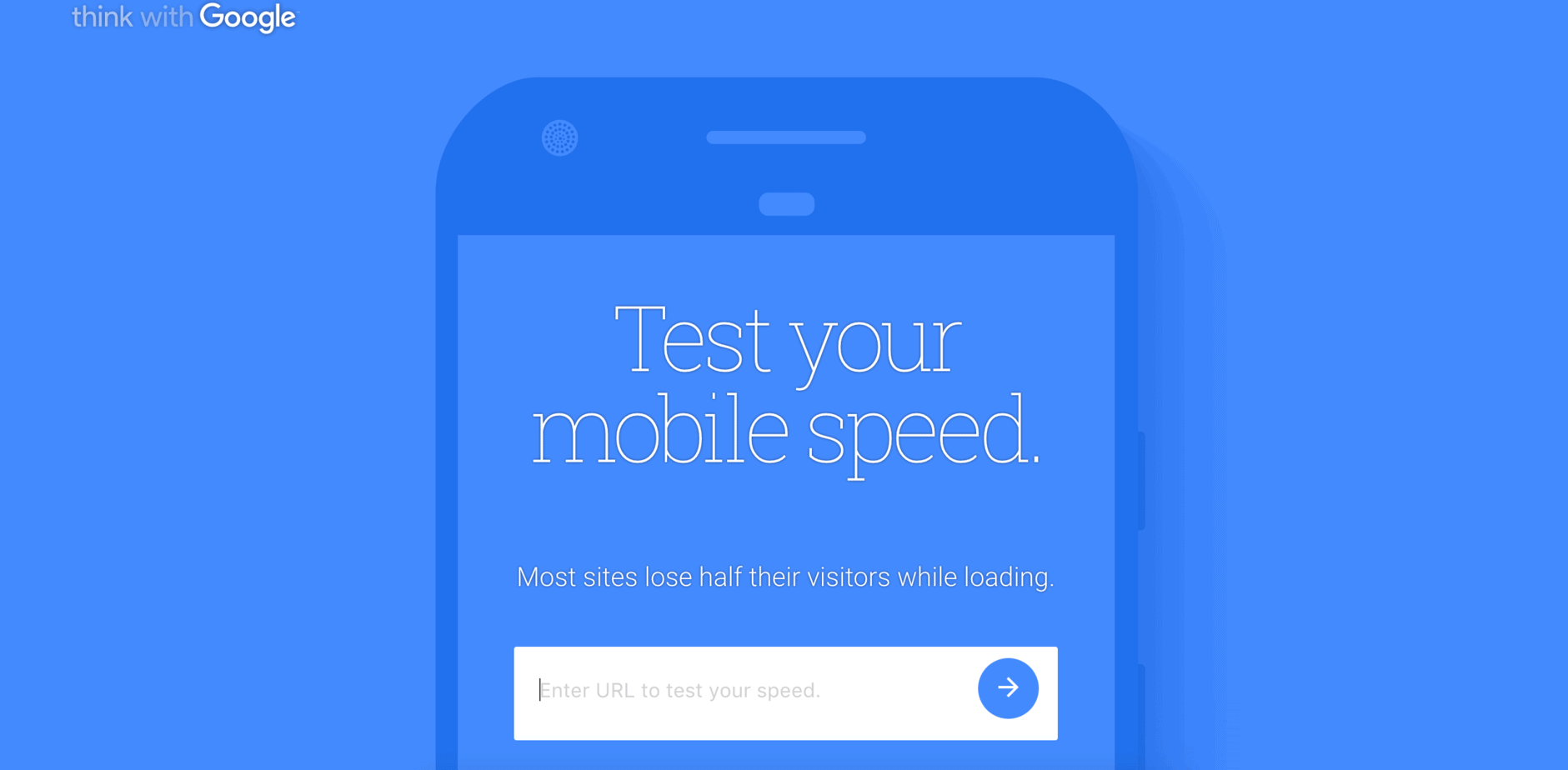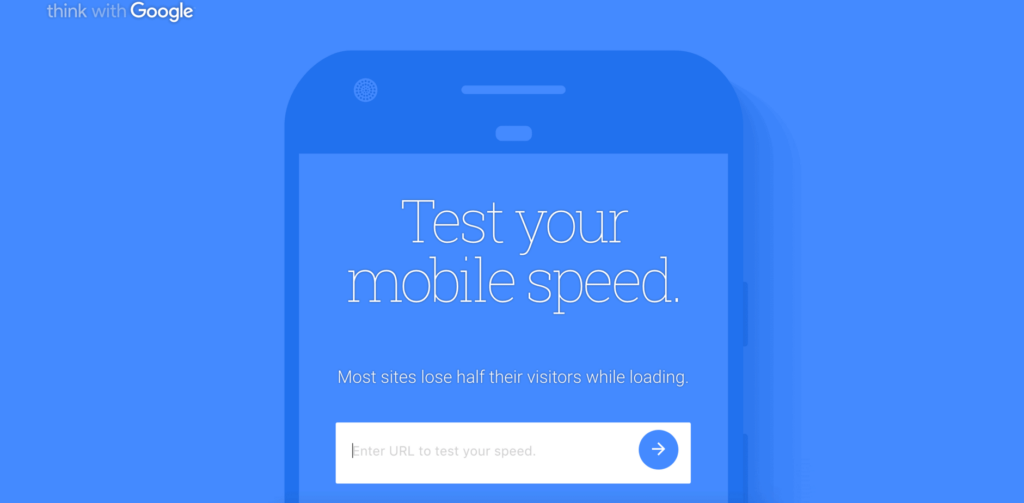 Facebook Updates
Facebook has recently made a change to its algorithm that will have users jumping for joy. The update was implemented to enhance the user experience through the Facebook news feed. Facebook now considers factors like how many people liked, commented on, or shared a post to determine just how high that particular post will appear in your news feed.
Engagement Bait
While this algorithm update is great for Facebook users, businesses and marketers may need to change up their strategy. One thing that businesses and brands really need to be aware of is the use of engagement bait. With the updated algorithm, posts that aggressively ask for engagement will be penalized. Because of the machine learning algorithm, posts like "Share this with 10 friends" or "Like this if you've ever done this" will now be seen as spam. Pages that consistently use engagement bait in their posts will see a decrease in visibility over time. Going forward, brands will have to become much more creative when producing meaningful, high-quality content that naturally connects with their audience.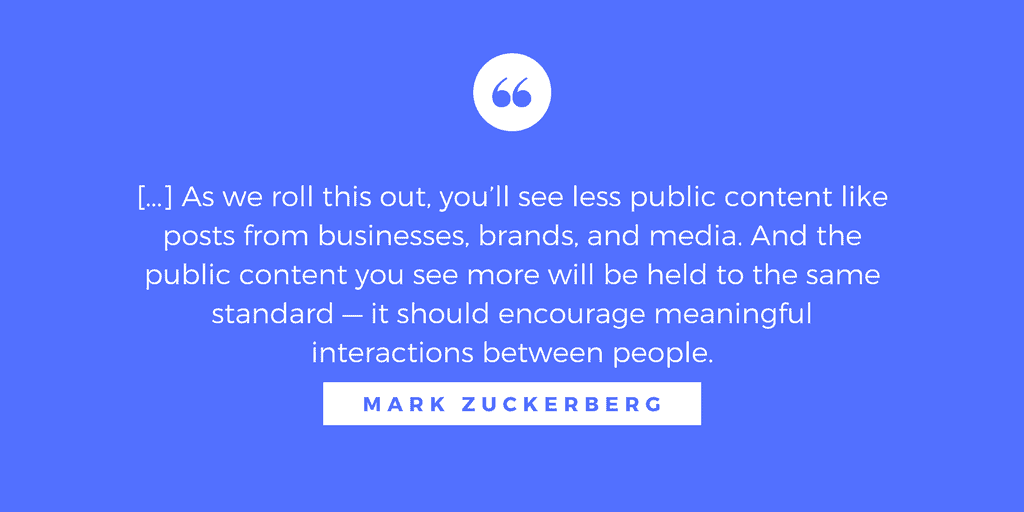 Campaign Budget Optimization
This update is similar to what Facebook has already been allowing you to do with its ads. Before you could optimize your budget so that more funds will be allocating to "winning" ads within the same AdSet. Now, you can do this for an entire ad campaign to distribute the appropriate funds to the highest performing AdSets within the campaign. This will help business get the most out of all of their ads.
City-Specific Feature
The new City-Specific feature in the Facebook app can be a huge benefit for some businesses. This section of the app is called "Today In" and it includes city-specific events and local news. It can be accessed by clicking on the menu button in the bottom right corner of the app. However, right now it is only available in a few select test markets including New Orleans, LA; Olympia, WA; Billings, MT; Binghamton, NY; Peoria, IL; and Little Rock, AR. If you're a local business, this is a feature you'll want to test out once it becomes available in your market.
Instagram Updates
Because the updates to Facebook's algorithm are now making it more difficult for brands to reach their audience, Instagram marketing will be more important than ever for your social media strategy. Marketers love using Instagram because of its high engagement rate and its seemingly endless reach possibilities. And with plenty of the new and exciting updates that have come out in this past month or so, Instagram has gotten even better for marketing your brand.
Follow Hashtags
Instagram users can now follow specific hashtags. This will now allow users to follow and see specific content on their news feed. When scrolling through your newsfeed recently, you might have noticed "recommended" posts from accounts you don't currently follow. If you follow a hashtag, you'll start to see more recommended posts that are relevant to that hashtag. For businesses, encouraging people to follow your brand's hashtag is a great way to extend your reach and engagement.
Scheduled Posts
Finally, Instagram has announced a long overdue update that will help social media managers everywhere. It will now allow businesses to schedule their posts ahead of time. Creating Instagram posts has always been a very time-consuming task and there has never been a feature like this to make scheduling posts easy. The closest thing to auto scheduling before this was the ability to create a post and save as a draft to publish later. Then you would have to have a push notification sent out to remind you when to publish that specific post. While this may not seem like a big deal to businesses that rarely use Instagram, businesses that post several times a week from multiple accounts will benefit greatly.
Unfortunately, this feature is not currently available directly through Instagram. Instead, you can access the feature through Instagram's API. This means that only companies that use a third-party software will be able to use it. The API is available to all of Facebook's and Instagram's Partners. Applications like Hootsuite and Sprout Social now have access to this feature. Keep an eye out as other software will begin to have access to it as well.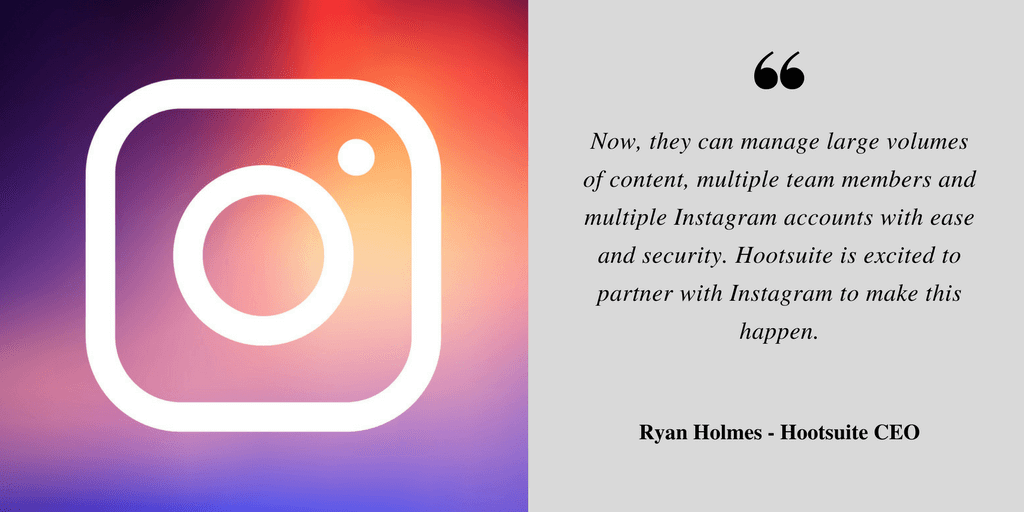 This is just the first release of an even larger API revamp for Instagram. Starting at the end of July 2018, Instagram will slowly begin to replace their current API platform with a new Graph API which will allow businesses to analyze metrics and gain insights about how their Instagram account is performing. Businesses will also be able to easily moderate comments on their account, gain access to business mentions and add responses to both. All of these new features will have a strong impact on your social media strategy, so make sure you're ready when they roll out.
Live Story Co-Hosting
Another awesome update that Instagram has rolled out in recent months is the ability to co-host live stories with other accounts. You do so by starting your live stream. The person or account you wish to co-host with must then start watching your story, at which point you can add them to your live Story by double tapping on the smiley face icon. What's the other party joins the live Story, both parties will be displayed in a split-screen. This is great for businesses or brands that are looking to collaborate on a project or an event. By co-hosting a live story, you are able to reach out to twice as many people.
Alpha Testing
The Alpha testing program allows a select number of users to sign up. Through the program, users are able to test out beta features way before they are made available to the rest of the Instagram community. Being able to test out cutting-edge features on Instagram can give you a leg up on the competition and will allow you to plan ahead for your social media marketing strategy. It is a feature that has been available for Android users for a while but now iOS users have recently been able to sign up as well. However, they are not currently accepting any new iOS testers at the moment. But that could change any day now, so keep an eye out.
Update Your Strategies Today
No matter what updates Google, Facebook or Instagram come out with, utilizing those updates in your marketing strategy is imperative. At Creative Click Media, we stay on top of all the latest updates so that you don't have to. Whether it pertains to search engine optimization or social media marketing, we'll implement the most recent updates into your strategy so that you're always one step ahead of the competition. If you're not sure you can keep up these important updates, contact us today!