This past October proved to be yet another newsworthy month for business owners, with several notable updates infiltrating the marketing world as rapidly as hungry hands digging through their sugar-coated trick-or-treat bounty. With the hustle and bustle of the upcoming holiday season on the forefront of many business owners' minds, several of these recent "blink and you'll miss them" announcements may have gone unnoticed. In this edition of the Monthly Marketing Review, catch up on everything October had in store for Google, Facebook and more, as well as how these updates could affect your business moving forward.
Google My Business
In October, numerous updates were made for Google My Business that small business owners can easily benefit from. Some of the updates may not apply to your business, but there several that could help to enhance the overall marketing strategy for any small business.
Google Maps Follow Feature
The "follow" tab in Google Maps has added a new element to your Google My Business tools. Android users can now follow businesses directly in their Google Maps app. Once a user has followed a business, they will receive news and updates from them including events or special offers. The updates will most likely come directly from your business's Google My Business posts, which are small updates you can share through your Google My Business Listing. Google Posts were introduced last year and have continuously been updated with new features and sharing options. However, this new follow feature may have just made Google posts more valuable than ever.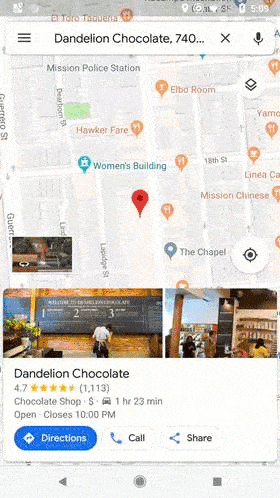 Source
Opening Soon Feature
Are you new business opening its first location or an existing business opening up a new location? Either way, the new "opening soon" feature for Google My Business will allow users to see your business profile before it even opens on both Google Maps for Android and mobile search. The opening date will be in orange and the business profile can appear up to 3 months before your opening date. So, if you have a new business location opening soon, be sure to make all your potential customers aware ahead of time.
Social Media Updates
Social media platforms are constantly updating their features to meet industry standards and user preferences. In order to optimize your business's social media presence, it's crucial that you stay on top of these updates and implement them into your digital marketing strategy. Here are some important updates from October that can sharpen up your digital strategy and get you rolling on into November.
Facebook Attribution Dashboard
As a business owner on a budget, wouldn't you say getting a return on your ad investment is one of your primary goals? Facebook's new Attribution dashboard is a free tool that enables marketers to measure the success of their social ads. By pulling data from Facebook Insights, app events, Facebook Pixel and more, the tool provides advertisers with an in-depth view of a campaign's performance.
Attribution offers a comprehensive look at the customer journey on and off of Facebook so marketers can see the link between online ads and tangible sales. The feature is an improvement on Facebook's previous ad measurement capabilities that provided surface level engagement summaries at best. Now, marketers can dig into detailed ad insights, determine whether or not their ad strategies are converting social media users into customers and make informed business decisions to draw results.

Source


Facebook 'Low-Quality Ad' Restrictions
News feeds flooded with clickbait and misleading advertisements will be a thing of the past according to Facebook's latest announcement. The platform released a new set of criteria for social advertisements that will challenge marketers to publish quality content. To ensure that these restrictions are adhered to by brands, they've also increased penalties for 'low quality' advertisements.
The social media giant released a statement this month regarding their new decision: "Low-quality ads on Facebook, such as ones that include clickbait or direct people to unexpected content, create bad experiences for people and don't align with our goal of creating meaningful connections between people and businesses. We are now going further in our efforts to limit low-quality ads on our platforms by disapproving more of them and reducing distribution for more ads in our auction."

Facebook will be penalizing ads that withhold information, ads that contain engagement bait and ads that feature unwarranted hyperbole in their headlines. 'Low quality' ads that have been flagged as such by Facebook could get less reach and consequently affect the performance of future ads from the same source. These new restrictions will encourage marketers to up their game and avoid spammy tactics.
LinkedIn Follow Option
The platform rolled out an update this month allowing users to display a 'Follow' button in lieu of the 'Connect' prompt in their profiles. This small change in the call to action button will allow businesses to streamline their LinkedIn relationships, since responding to a heap of connection requests can be overwhelming.
By implementing the no fuss, no muss 'Follow' option, brands are instantly accessible to customers. In one quick click, users can add a company and its content to their feed. A feature like this could boost exposure for businesses and help them develop a bolder presence on the professional networking platform.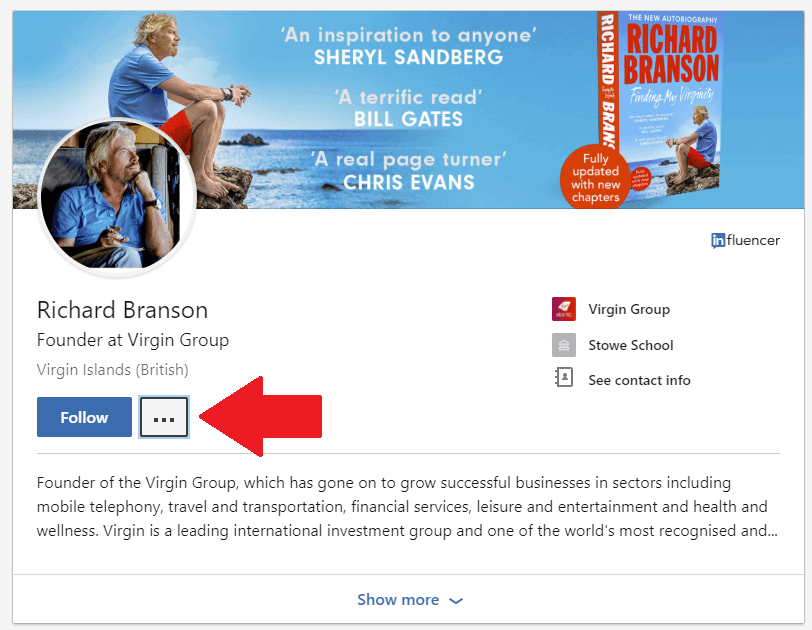 Source
Ready to Update Your Marketing Strategy?
Which of these updates do you anticipate making the biggest impact on your business? What are you predicting will be the next big marketing announcement as we transition into 2019? Be sure to sound off in the comments!

Curious as to how these announcements could affect your business? Reach out to our team to learn more about how to best integrate these SEO and social media updates in your marketing strategy.