A new year is nearly here, and with it comes a whole new set of digital marketing challenges to tackle. With the rapid rate at which social media evolves, understanding where your business stands compared to your competitors can be a challenge in and of itself. Fortunately, keeping a close eye on the anticipated social media trends for 2022 can give your business a leg up on the competition.
So what are these trends, and how can your business get a headstart on revamping your social media marketing strategy before the new year? We asked 25 business owners and social media experts to share their predictions for the 15 biggest trends to shake up the social media marketing world in 2022.
---
Influencer Marketing
The social media trend for 2022 we are anticipating here is the growth of influencer marketing. We found that in 2021, Influencer marketing was the fastest growing online customer-acquisition method, beating both organic and paid search. In addition, influencer marketing is the most cost-effective online customer acquisition method and for these two reasons alone I believe influencer marketing will only continue to grow in 2022.
However, we are predicting that the rise in influencer marketing will be targeted towards the 'micro-influencers' who are influencers with around 3,000 – 10,000 followers. Micro-influencers are believed to be more authentic than those with a mass following. For this reason, they are more trustworthy to their audience and tend to have a higher return on investment for the brands they have collaborated with.
-Millie Henderson, Digital Marketing Junior at Surge Marketing Solutions
Micro-influencer marketing is the biggest social media trend for 2022. Until now, people were inclined to conventional influencer marketing, which has been subjugated for a considerable time. Nowadays, such a top-notch trend offers businesses enormous potential, which you must use for your one-stop brand in 2022. The best-in-class features of these social media influencers are the highest engagement and interaction rate. Also, they have a plethora of followers from a definite niche, which makes them highly enticing for cooperation with apt businesses. It can be predicted that more micro-influencers will get observed in the upcoming days, with agencies aiding them associated with famous brands.
-Stephen Curry, CEO of CocoSign
---
Shoppable Posts
More companies will be selling through social media to reach customers where they hang out online. Forget the clicks, it's the swipe feature and embedded product links that will turn user interest into quick conversions. With shoppable photos and interactive videos, shopping online will be even more effortless for your customers. And with automatic product tagging, your business's social platforms can connect seamlessly to your eCommerce platform to tag images of your products in your posts for direct purchase.
-Summer Romasco, Brand Strategist and Marketing Director at Ad Hoc Labs
Social media (especially Facebook) will become a go-to marketplace in the B2C market. This has been going on for some time but people are still more comfortable with the "Add to Cart" model of Amazon and smaller players like our company. In 2022 and beyond, people and businesses will become more used to making purchases solely through transactions in social media. I predict that Facebook will be the first to dominate this trend since it is easier to curate niche groups and create engagement in that platform.
-Rohit Bimbra, Founder/CEO of HomeHealthcareShoppe.com
---
Video Content
Tiktok revolutionised content. Shorter videos resulted in content being easily 'trendable'. Research has shown that 5% viewers will stop watching videos after a minute, while 60% viewers will drop out after two minutes! Let's be honest, we all have a lot going on in our lives. Not everyone can spend 5 minutes watching a video that could definitely be shortened to 1
minute! Seeing the success of Tiktok, Instagram too released their reels option. I am predicting an influx of shorter video content in 2022 as well.
-Dan Skaggs, CEO of One Thing Marketing
In 2022, video content is going to be HUGE. Most platforms are putting an active effort into boosting their video offering, and we've seen a huge shift in how the algorithms are pushing out video content. More frequent short-form clips like Reels, eye catching infographics that have high re-share value and mini vlogs are going to be in high demand, and we're starting to plan our content to match that trend. Many of the major platforms are also making further moves into the eCommerce space, so we're likely going to see a shift in consumer buying behaviours, meaning more opportunities for our clients to integrate the customer experience across their entire digital offering.
-Rachael Thompson, Social Media and Content Coordinator at M.A.D Communications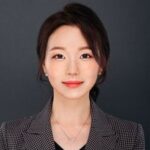 With the rise of TikTok and, more recently, Instagram Reels, short-form video has become an enormously popular way for brands to reach younger audiences excited to engage with this kind of content. Short-form video content thrives on entertainment value. By leveraging humor, educational content, or exclusives will drive success for brands.
-Olivia Tan, Co-Founder at CocoFax
---
User-Generated Content
We're finding that by using user-generated content in our marketing on social media, our sales have boomed. Customers that are willing to promote your products gain more trust than traditional advertising methods because brands don't compensate for UGC. Therefore it is unbiased and created by users just because they like the products and services of a business. As a result, UGC is perceived as a thumbs-up for your company.
-Tim O'Brien, Founder of The Healthy Place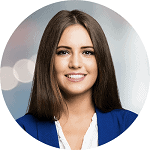 UGC has been the real turnaround for some businesses this year, and next year will certainly take the whole UGC frenzy to a whole new level. For companies, using UGC to market the brand feels like an easy way to get high-quality content at a cheap cost. However, the effectiveness of UGC as a social media marketing tool comes from the high conversion and engagement rates associated with UGC content. New customers are simply more willing to deal with a company using UGC because it hits closer home and appears more believable compared to influencer content.
-Alina Clark, Co-Founder of CocoDoc
One trend that isn't waning in popularity among brands is sharing user-generated content (UGC) across social media to establish social proof and boost sales. It's likely that your customers are already raving about your brand by sharing photos, videos, and reviews. Using these pieces of content, with consent, can easily show your target audience that your brand
is well-loved by existing customers. This will surely continue to be a social media trend into 2022, with brands utilizing Instagram and Facebook Stories, along with TikTok, to showcase their happy customers.
-Courtney Buhler, CEO & Founder of Lash Pro Academy
---
High-Resolution Imagery
More than ever, audiences prefer visual content over text-based content. And because of this, images in your posts aren't just eye-candy anymore. Your visuals must grab attention and make an impact to stand out on social media and grow engagement for your brand. Blurry and poorly cropped imagery looks unprofessional. And if they're not relative to your content, your message can confuse your followers, resulting in a lack of engagement. But high-resolution images that are appealing and relevant to the rest of your content and your brand create a cohesive message that will keep readers scrolling and result in more likes, comments, and shares.
-Alix Greenberg, Founder of ArtSugar
---
Augmented & Virtual Reality
One trend that we expect to see an increase in the year 2022 is augmented reality in social media. AR has been around in Instagram filters since 2017, but we expect to see a dramatic shift in the way AR is utilized in social media in the next year. We expect to see an increase in the adoption of this technology and for it to be used in more interesting ways besides just filters. It will be interesting to see where the trend grows and how it is adopted by mainstream social media.
-John Wu, Co-Founder and CEO of Gryphon Connect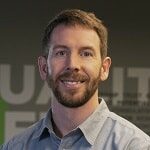 The new year holds some pretty interesting trends, mainly around AI and virtual reality. It is already used on TikTok with amazing filters and the use of Oculus. Oculus is a VR tech for everyday gaming consumers where players are completely immersed in their gaming world. Many celebrities including Billie Eilish are hopping on these types of platforms to spread their projects, content, and even shows. VR is going to make a larger jump in the coming year.
-Brandon Adcock, CEO of Nugenix
---
Behind the Scenes Content
As the end of the year approaches, the start of new social media trends begins. The biggest trend that I see taking off with social media platforms is more behind the scenes of businesses. From TikTok to Instagram, more and more companies and small businesses are letting their audience see more of how they operate or make their products.
This gives consumers the opportunity to be more involved in the products and companies they love which then allows businesses to connect more on a personal level with clients and can ask what they want to see from them in terms of social media or products. Becoming close to consumers this way is great for business and can increase sales and followers and is a big trend to watch out for in 2022.
-Adam Moore, Founder of SocialPlus
---
Carousels
Carousel/threaded content is a trend that is going to be popular on social media, especially 2022. I've seen this happening a lot on Twitter and Instagram lately, where people create a series of 5-10 tweets or carousel posts on social media. In a sense, it's like a mini blog post that's either entertaining and or educational but on social media.
The formula is quite simple: start with a catchy headline, then write something educational or entertaining on your latter tweets or carousel images. Finally, end it with a strong CTA such as 'follow me for more content like this', 'download my free ebook in the bio', and so forth.
-Felix Prasetyo, Writer and Publisher at Lifengoal
---
Interactive Posts
Although it has been around for quite some time, interactive content has grown as more people are creating social media accounts. When you think of interactive content in terms of social media, you might go directly to platforms such as Facebook and Instagram, since these platforms are generally more personal and contain features such as stories and groups to
encourage users to interact with the content being presented to them. However, we have been able to implement effective interactive content for clients on other platforms as well, such as LinkedIn. The use of LinkedIn polls has been a great tool in terms of engagement for our clients, since this feature is a quick and easy way to get follower's opinions or insights on industry topics. It's also a great way to get feedback from followers to see what content they are resonating with.
-Caroline Hromy, Social Media Account Manager of Slice Communications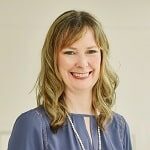 A trending tool to leverage is interactive marketing through quizzes, games and surveys. Enticing people to interact with your social media post not only boosts engagement, but it can also be used as click-bait to increase your subscriber list. Giving your customer something fun to do goes a long way towards increasing your fan base and brand engagement.
-Cara Berkeley, Founder of Penny Polly
---
A Focus on SEO
I think that social media is heading in a direction of being even more SEO-friendly and focused. This is already somewhat the case with Pinterest (which is why it is my favorite social media platform and main focus), but I feel that it will spread further to platforms like Instagram, Facebook, and TikTok more than what exists currently, making it even easier for users to find content that meets their needs and excites them. Instead of simply finding accounts and posts via relevant hashtags, consumers will be able to search specific keywords, or even have posts and accounts suggested via AI due to advanced search engine optimisation.
-Laura Rike, LauraRike.com
---
Knowledge-Based Content
Aesthetically pleasing content will continue to be a trend in social media for 2022, but it is important to add knowledge value to content. Consumers are wanting to know the ins and outs of products, how they work, what they do, the why to their purchase. Creating how-to's will help build your brand exposure over the course of 2022 in social media.
-Daniel Seehoff, CEO of Sophistiplate
---
Prioritizing Alternate Platforms
Until this year, many companies have defaulted to more traditional social platforms for their marketing campaigns. While there is definitely a place for mainstays like Twitter, Facebook, and LinkedIn in your social media arsenal, there's no denying the benefits of venturing onto newer platforms because of their ever-evolving suite of capabilities and differing audiences. For example, lesser-tapped-into channels like TikTok, Snapchat, and YouTube have been rolling out features that enable consumers to purchase products via interactive content—all without leaving the app! Leveraging a diverse set of social platforms will allow you to introduce your brand to new audiences and invite them to interact with it in innovative new ways.
-Moody Nashawaty, Chief Strategy Officer of MuteSix
We're preparing for a shift from global reliance on Facebook and Twitter to more localized social media platforms. This shift will be a reaction against the centralized control of data by large corporations, as well as the increasing awareness of the potential use of social media for misinformation campaigns. We don't yet know what these localized social media platforms will look like, but we predict that they'll probably follow use cases such as Yelp or TripAdvisor, where users can see ratings and reviews posted by their community members about shops, restaurants or attractions. Exciting times are ahead and I can't wait to see what they bring to the table!
-David Cacik, Head of Marketing at CloudTalk.io
---
Artificial Intelligence
Artificial Intelligence makes directing potential customers to your brand/company a lot easier. AI uses data from people's web histories, social media, and email subscriptions to determine their interests and uses that to show them personalized marketing messages, ads and more. Companies like Starbucks, Amazon, Nike and many others are already hopping on this marketing trend.
-Marc Tonkin, Founder of Travel Blog JTG Travel
---
Digital Communities
The COVID-19 pandemic created a boom in user and community relationship throughout the social media medium. A new focus on user content, and partaking in community mimesis will likely continue to grow throughout 2021 into 2022. As a result, businesses and brands that are able to partake in trends, and engage with their communities in social media environments will be able to find more social media marketing success, and will be able to build self-sustaining digital communities.
-Karina Karassev, Co-Founder and COO of Stori
---
Social media is more than just a means to promote products. It has created communities that build genuine relationships with its customers. Social media is no longer used to convince people to purchase this product; it has created a new way to communicate with customers. Communities invite people to share experiences with the brand and discuss them with other members of the community.
-Dan Belcher, CEO at Mortgage Relief
---
Cryptocurrency
One emerging trend is a combination of social media and cryptocurrency, another growing industry. There has been a boom in short-form videos, and play-to-earn games are all the rage in the crypto community. But new social media platforms are coming to light, such as Steemit, that reward content creators with crypto coins and let them retain ownership of the content they post. In the coming year, I believe that there will be an increase in interest of these decentralized platforms built on blockchains, especially given the fact that traditional social media platforms are being more monetized and after all the data privacy scandals.
-Samantha Moss, Editor & Content Ambassador at Romantific
---
Are You Ready for the Social Media Trends for 2022?
Now that you know which trends will be driving up your likes, shares and follows in the year ahead, the next step is putting them in action. Not sure where to start? That's why we're here!
Our team of social media mavens has the experience and creativity needed to craft a custom social media marketing strategy that reflects your brand and stands out in a cluttered timeline. We're constantly staying on top of the latest social media marketing trends to help our clients stay current in 2022 and beyond. A smart and savvy social media marketing strategy is only a click away – contact us to get started.