So, you're ready to take the exciting leap into the world of entrepreneurship.  That's great!  While you might have the name, ideas, and products already lined up, this doesn't necessarily make for a booming business right off the bat.
A successful entrepreneur is not defined by the material products they possess, or even by how extravagant their ideas are for their future business model.  What they must first possess are certain character traits that have helped hundreds of entrepreneurs before they run thriving businesses.
How do we know this?  We went straight to the source!  We asked top professionals about the traits that have helped them find success in their own industries and rounded out their responses to ten must-have characteristics for anyone looking to start their entrepreneurial journey.
---
The Desire to Try Something New
No successful entrepreneur has ever started a business because they were content with an industry!  The best entrepreneurs are those who can identify gaps in their market, relate to the pain points of their target audience, and try something different from anything they've seen before.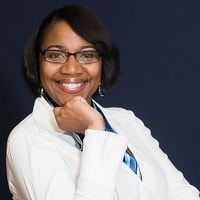 No one needs more of the same.
In fact, consumers have started to narrow the best among apps while businesses streamline the number of apps employed to ensure a seamless engagement or sales cycle. It behooves an entrepreneur not to keep up with the business Joneses but to carve out a niche.
-Isha Edwards, Brand Marketing Consultant & Business Instructor at EPiC Measures, LLC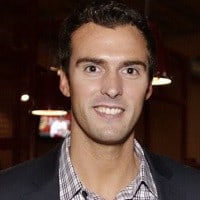 The key to succeeding in an ever more successful environment is finding the unsexy, unattractive, and neglected industries. Once you have identified a business segment that has been neglected, you must then find a way to introduce technology and innovation to that industry and become the business that disrupts it, even if only in a modest way.
It's the age-old saying of building a better mousetrap. However, building a better mousetrap in a hot attractive industry where everyone is innovating is very tough. Finding a sleepy industry to innovate in is far easier and will have less competition.  –Enrico Palmerino, Chief Bot at botkeeper
---
Adaptability
If consistency is the key, then adaptability helps open the door to success.  With so many evolutions in technology, rules, and best practices in today's job climate, entrepreneurs must be willing to make changes to adjust to the needs of their clientele and stay afloat against competitors.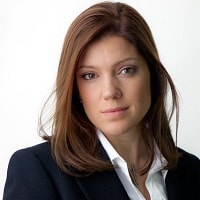 To be a successful entrepreneur in this day and age you had better be adaptable. Markets change, technology is ever-evolving, rules and regulations are constantly changing so your thinking as an entrepreneur must also be able to change quite rapidly. Gone are the days of the cute mom-and-pop shop that could sell the same product over and over without changing much.  –Lynel Brown, VP at Brown Safe Manufacturing, Inc.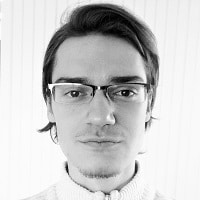 Entrepreneurs need to understand that market is no longer a chess game with a fixed number of figures, clearly defined rules, and a game field. Any day, an event like a rival merger or acquisition, the introduction of new technologies and standards can completely change the rules of the market and your chances to succeed. Unless you can adapt, you won't be able to compete.   –Dmytro Moroz, Digital Marketing Strategist at Kanbanize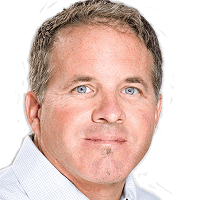 In order to be successful nowadays, entrepreneurs must be willing to evolve and change with trends. It's important to have an open mind and accept change as being a positive aspect rather than negative because that's the only way growth occurs.   –Tyler Riddell, Director of Marketing at eSUB Construction Software
The path to becoming a successful entrepreneur is rapidly changing due to many environmental factors and to be successful, it's more important than ever to possess the trait of being adaptable. Technology, in particular, has revolutionized how many industries operate which has caused significant turmoil for those that fail to adapt. Entrepreneurs that embrace the chaos created by ever-changing business environments can not only succeed but thrive under the circumstances by finding new opportunities within existing ones.
–Jeremy Schaedler, President of Schaedler Insurance Agency, Inc.
---
Clear Visualization
Being versatile is great, but an entrepreneur without a clear vision for their business could very easily go from being a jack of all trades to a master of none.  A successful entrepreneur is able to clearly define what their business does, establish goals for their business, and visualize how they see their business developing in the future.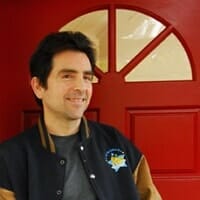 Do not try and be all things to all people or you become nothing to anyone.  Focus like a laser on your niche and be really clear on what you stand for. So much social media coming at people today means too much clutter — your message must be more focused than ever!  Reflect on your core brand ethics and quality in every marketing communication to the public.  –Craig Wolfe, President of CelebriDucks and Cocoa Canard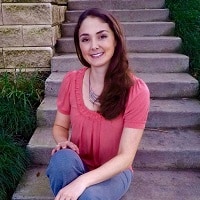 Focus on technique and quality over volume. Many business owners are over-eager at the start, becoming disjointed and haphazard in their approaches. Take the time to really perfect your techniques, which will set you far apart in the market in the end. Less is really more.  –Dawn Roberts, Owner of Dawn Roberts Consulting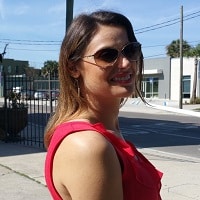 Even with the technological advances of today, the number trait an entrepreneur needs to possess is vision. You need to be able to picture your future successes and how advancing technology can work for you. If you clearly define your vision, you will be more willing to take the risks and necessary steps it takes to achieve it. A vision is what allows you to be resilient through the hard times and celebrate the successes.  –Kerri Gois, Marketing Manager at BroadbandSearch.net
---
People Skills
No matter how technologically-driven your business is, it wouldn't be able to function without the people behind it.  Knowing how to best communicate with and listen to your clients, colleagues, and co-workers will put any hopeful entrepreneur a step ahead of their competitors with a "my way or the highway" attitude.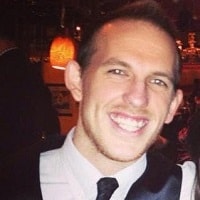 To succeed as an entrepreneur in 2017 you must make a concerted effort to build real relationships with your customers. Brands that are able to develop a meaningful connection with their target market will gain a competitive advantage over others in the industry. Technology has leveled the playing field so it's imperative that you create value in other ways — brand equity is the most powerful way to do that. –Derek Miller, Content Marketing Specialist at CopyPress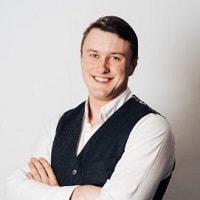 Looking worldwide at the humility of Facebook's founder, then closer to home at individuals like Steve Bartlett from Social Chain, these guys are self-aware, humble, and probably most of all, have a sense of humanity about them. The most impactful entrepreneurs I have met are those that are willing to admit what they don't know, listen to others and attribute success to the group of people they surround themselves with.
Of course, you need to have an element of stubbornness and persistence, but these are not the forefront of the faces entrepreneurs wear. More so than ever, being a successful entrepreneur is being human , removing yourself from the top of the hierarchy, and understanding your people.  –Jack Barmby, CEO/Founder of FM Outsource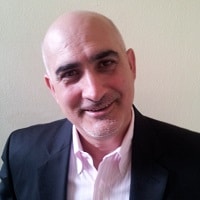 I believe humility is probably the most important trait for entrepreneurs to succeed today. Being able to listen to customers, partners, and workers and to understand when you are wrong, and be able to make a pivot and completely change what you are doing is critical to success.  –Dan Gudema, Founder of Startup POP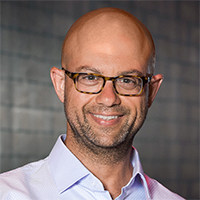 The most successful entrepreneurs have a servant's heart.  These people don't think "Ha! I'm my own boss!"  They instead recognize that, as a business owner, everyone is your boss.  It's your responsibility to satisfy three groups of people: customers, vendors, and employees.  You're working for these groups because it's impossible for your company to succeed without them.  -Vladimir Gendelman, Founder and CEO of Company Folders
---
Tenacity
Any aspiring entrepreneur needs to live by the mantra "if at first you don't succeed, try try again."  Rough patches will arise for just about every business — especially new startups — and being able to weather the storm and push forward will allow you and your business to develop.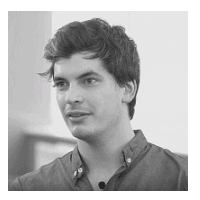 Tenacity will be vital for budding entrepreneurs. The refusal to give up when others doubt you will define those who succeed , alongside the adaptability to overcome challenges. All entrepreneurs deal with knockbacks, but it is the knack to not lose confidence in yourself or your business that will carry the entrepreneurial journey forward.  –James Kinsella, Co-Founder of instantprint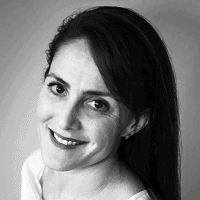 Tenacity, or a willingness to stick through the journey even when times get tough is a critical factor. For example, you need to be the person who can not only hire the right people but fire them too. i.e. do the things that are not fun but are needed in the long run. You need to keep slogging onward.  –Antonia Townsend, Founder of Enclosed
---
Industry Knowledge
In order for a business to succeed in any market, an entrepreneur must first know what they're working with and what they're up against.  Do your research, familiarize yourself with your competition, and stay on top of industry news if you want to remain a cut above the rest.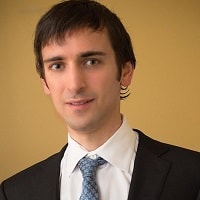 In the modern age, with so much information readily available at our fingers, it is vital to know the market you work in thoroughly. If someone ever wants to hire you for marketing as an example, you should know more about your field of marketing than the person calling you.  –Alex Reichmann, CEO of iTestCash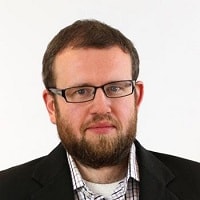 I think the key to being a successful entrepreneur in 2017 is to be able to identify low-competition markets. This could be anything from emerging new technologies where there are no incumbents to existing industries where there is not much competition because they are not sexy. The key is low competition, not no competition. 9 times out of 10 no competition means there is not a market you can monetize, low competition means there is likely a market there, you just need to figure out a way to stand out.  –Ian Wright, Founder of British Business Energy
---
A Willingness to Learn
Even in the most seemingly static industries, entrepreneurship is a lifelong learning experience.  In order to be a successful entrepreneur, one must always be learning and willing to heed the advice of those who came before them.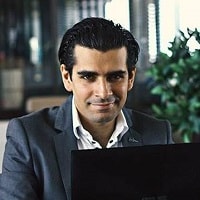 The one thing that differentiates this year and age from maybe 10 or 20 years ago is definitely the speed at which we need to learn new things to keep up with the market. Days are long now, and every day you can expect another one of your competitors popping up or another new product being released. Continuous learning is at its peak of importance nowadays.  –Neil Napier, CEO of JobRack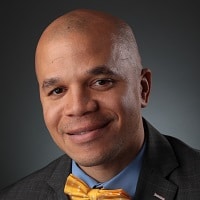 Collaborate with a team that is smarter than you. You can't succeed alone. Network and build relationships with people who are smarter than you. Learn from these people and your business will grow at a quicker pace.  –Amani Roberts, DJ/Producer/Professor at The Amani Experience
---
Leadership Skills
Whether you are starting your entrepreneurial journey with a team or as a solo venture, a great business cannot exist without great leadership. Being able to motivate, delegate, and collaborate with those you work with makes for a successful leader within your organization, and you'll be one step closer to eventually being recognized as a thought leader in your field.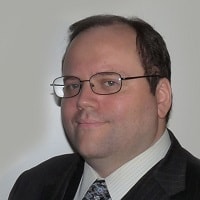 A successful entrepreneur needs grit and the drive not only for personal productivity, but to motivate her team to be productive. The latest buzzwords will dazzle nobody if your cloud-based app at the intersection of fintech and health care comes out six months later than the competing product.  –Tom White, Attorney/Owner of King County Business Law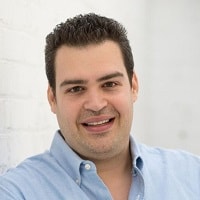 The most important trait to be an entrepreneur and the most difficult to master is delegation. When starting a business, you want everything to be perfect and you can get caught up in constantly doing things yourself to make sure they're perfect instead of delegating jobs to people and letting them grow into the position, mistakes and all. This isn't a problem that is specific to entrepreneurs in 2017, of course, but it's a problem with new business owners no matter what year they start their entrepreneurial journey.  –Rafael Romis, CEO of Weberous
---
A Positive Attitude
If your business — your very own brainchild — can't bring you joy, how can you expect it to do the same for anyone else?  Launching a new business will come with its fair share of ups and downs, but maintaining a positive outlook through the rough patches is infectious.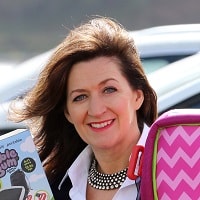 The most important trait of successful entrepreneurs is the ability to maintain a positive attitude. Energy is the fuel that feeds our attitude and it needs to be replenished on a daily basis. Having a positive attitude is a conscious choice, so when negative thoughts creep in, stop them in their tracks and replace them with positive self-talk.  
Surround yourself with like-minded people who are an inspiration and who will provide encouragement. Positivity allows you to see the potential that lies within you and gives you the faith to step outside of the box to achieve your dreams.  –Grainne Kelly, Founder of BubbleBum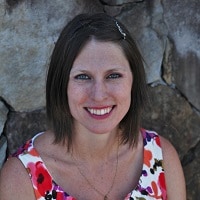 There will be bumps in the road, but an optimistic and positive attitude is key to continuing in your business when the future is unknown. When business is going well, put away money to carry you through times that goes more slowly. Remember why you started this business and the future clients who will benefit from your product or service.  –April Klimkiewicz, Career Counselor/Owner of Bliss Evolution
---
A Solid Work Ethic
If you aren't going to put in the work on your new business, who will?  Overnight successes don't actually happen overnight, so you must first be willing to put in the time and effort to make your business work in order to reap the benefits later on.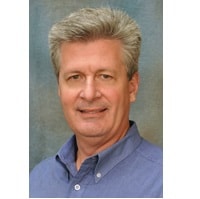 Successful entrepreneurs need to understand that starting a business requires hard work. Being the owner is not the easiest job in the company. It is the most difficult. It requires an investment of dollars and sweat. Surround yourself with others who are smarter than you and you'll have a fighting chance!  –Dan Shube, Chief Marketing Officer at Labor Finders International, Inc.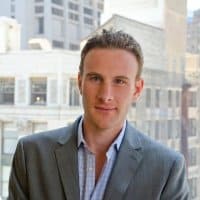 The world won't stand still for you and having a great idea isn't enough. You have to be able to take advantage of all the tools and technologies available to promote and manage your business.  You have to be comfortable getting your hands dirty with platforms that enable everything from internal communication to time management, from CRM to analytics. I guarantee your competitors are.  –Jacob Dayan, Partner & Co-Founder of Community Tax
---
What Do You Think Makes Someone a Successful Entrepreneur?
If you're an entrepreneur yourself, which traits helped you find success in your startup?  Which characteristics do you admire in your own entrepreneurial role models?  Which traits, in your experience, hinder someone's chances at being a successful entrepreneur?  Be sure to sound off in the comments!
If you're ready to start your own entrepreneurial journey, enter your business idea in the Great Entrepreneur Challenge!  You bring the ideas and the right mindset, and we'll help you get your business off the ground.  Find out more and enter by April 30, 2017, for your chance to win!