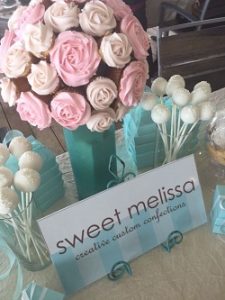 While many people undergo a shift in professions over the course of their lifetime, not many have seen a career change quite as drastic as Melissa Ludwick! After a motor vehicle accident forced her to leave the teaching career she had loved for over a decade, Melissa decided her next career move would be on her terms and under her rules. Combining her lifelong passion for baking with her newfound entrepreneurial spirit, her custom confectionery Sweet Melissa was born.
Read on to find out how Sweet Melissa's unique business model is shattering the typical bakery standard, how yoga has impacted Melissa's personal and professional successes, and the surprising role social media has played in growing the company.


How did Sweet Melissa come to be?
Sweet Melissa came to be after retiring from the NJ Public School System after 10+ years of service.  I suddenly found myself needing a career in which I could be my own boss and make my own hours.  Since my baking has always been a creative outlet and hobby since childhood, and I always received rave reviews from family, friends, co-workers and even my students, it was a logical choice.

Something that sets Sweet Melissa apart from a traditional bakery, is that it's actually not a traditional bakery!  How does your business model differ from what we've come to expect from the conventional bakery standard?

I have this constant desire to be different.  Aside from that, the bakery business is tough and I left teaching due to the rigors of the profession and the inflexible hours.  It wasn't a wise choice for me just starting out in this business to take on the huge responsibility of a traditional style bakery where I would have to be the head baker and also manage a storefront.  My goal was to ease into this new career on a small scale and at my own pace to see where it took me.  
I was fortunate enough to get hooked up with The LOCAL Market & Kitchen before they opened last year. They not only agreed to sell my goods but also offered me their facility to bake.  Wholesaling to other businesses allows me to be exposed to a wider range of people without the huge overhead.  The idea of my own bakeshop is a cute idea, and possibly in the future it may materialize, but I have always seen different things for myself in that sense.

In addition to producing baked goods for various local shops, you also do custom orders. How do you keep this pace as a one-woman show?  Tell us about some of your favorite custom creations.

Organization is key.  I develop a plan for the day/week/month and execute…it's actually a lot like teaching.  Sometimes though, I'm not sure how I manage to get so much done!  Everything I do is custom otherwise they are recipes from my grandmother, mother or aunt who have all influenced my penchant for baking.  It is truly a science and I am constantly experimenting until I come up with the best version of a recipe.
I really enjoy bringing my artistic ability and creativeness into my work to make my sweets look beautiful.  My favorite items to make are custom iced cookies and specialty cakes.  We eat with our eyes, but form must follow function.  If the dessert looks beautiful but tastes like sawdust, then what's the point?  My mantra with sweets is they have to look good, but taste better.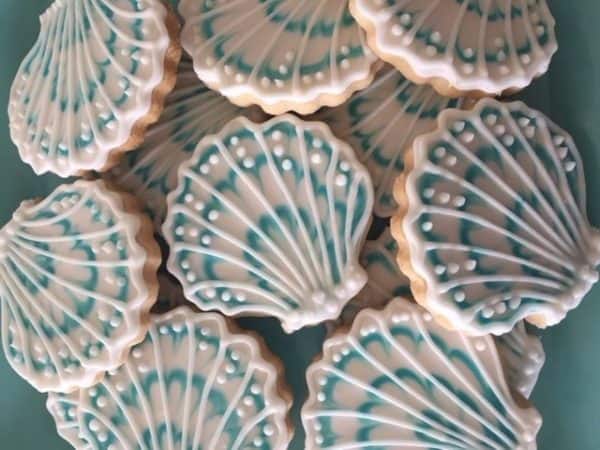 One of the best ways to keep up with all of the sweets coming out of your kitchen is on your Instagram. How has social media impacted your business model?  

Social media, specifically Instagram, is the only type of advertising I have utilized since starting my business last year and I'm surprised at the response.  Definitely planning on incorporating more as I grow my business.

Who or what drives your passion?  
Simply, a desire to be the best at what I do.  

Prior to starting Sweet Melissa you were a science teacher.  What prompted you to make such a drastic shift in your career?

Injuries suffered from a motor vehicle accident forced me to change my day to day activities, including my profession as an educator.  It was with a very heavy heart that I made the decision to retire from the career I loved.  

Tell us about how Yoga has impacted your life, and influenced your business.                               

Originally, I sought out yoga as a means of physical therapy to deal with my chronic pain and limited range of motion.  What I found was that yoga became so much more.  Not only did it help ease my pain and reliance on medication, it also helped me acquire more physical strength and flexibility than I ever had prior to becoming injured.  
Aside from the physical benefits, I began to experience positive impacts to my mental and emotional health.  Retiring from teaching was the most difficult decision I have made in my life thus far and with that came depression, anxiety about my future and a sense of losing my purpose in life.  Yoga calmed my mind of the worry and helped to shift my focus.  In addition to all of that, yoga has allowed me to become a part of a wonderful community.   Learning from inspiring teachers, making great friends and connecting with countless business contacts and clients have all been made possible by committing to the practice.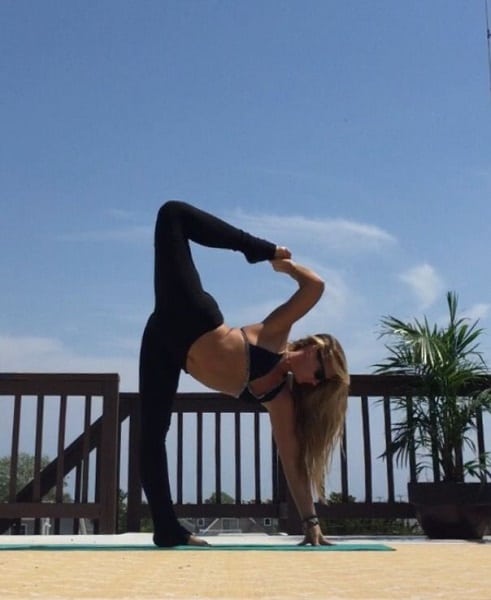 How have you been able to merge your passion for yoga with your love of baking?

Essentially my yoga practice helps to keep me feeling good physically and my mind clear in order to complete all of the other things I do on a daily basis, including my work.  

How would you describe your personal philosophy for fitness & health?

Everything in moderation.

What is your most popular item of all time?  What's your personal favorite?

Based on the numbers, the most popular item hands down is the Pop Tart.  What's funny though is that the "Pop Tart" was not even an item I made prior to starting my business.  It was only when I met with the owners of the LOCAL Market, that they expressed a desire to have this type of treat available at their store.  So naturally, I set out to make the best Pop Tart they had ever tasted.  It seems many other people think so too!  

I'd say recently my favorite item to make has been French macarons, due to their certain degree of difficulty and how there are countless flavor and color combinations.  There will always be a special place in my heart though for baking recipes that were passed down from my Grandmother that I remember her making for me as a child, especially her Linzer Torte…my all-time favorite!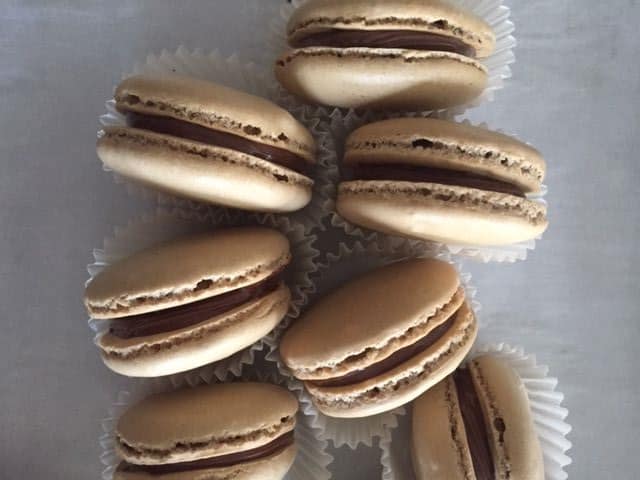 One would imagine someone in as great shape as you would have a pretty strict diet regimen.  How do you keep from overindulging in all the sweet goodness you surround yourself with on a daily basis?

Surprising as this may sound, I don't have much of a sweet tooth.  I'd much rather indulge in good wine and cheese.

I know for myself personally I work out better with music blasting. Do you have a playlist that gets you in the zone for yoga class and/or baking? If so, are they different playlists, or does the same type of music get you motivated from the mat to the kitchen?

Music is very much my muse.  Variety is essential, because I choose based on my mood and what I am trying to accomplish.  My playlists span all genres.

If you could have any superpower to help you do your job better, what would it be and why?

The ability to clone myself…so there are more of me to make the goodness.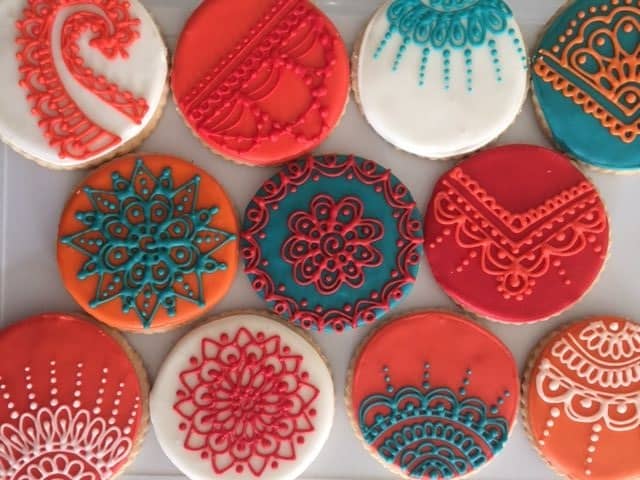 Where can we find your products?  
The LOCAL Market & Kitchen, 604 Central Avenue, Ship Bottom, NJ, LBI
Sweet Haven Candy Shop, 203 N Bay Avenue, Beach Haven, NJ, LBI
Hot or Not Yoga, 8 N Union Street, Manahawkin, NJ
Pyour Pour, 616 Long Beach Blvd, Surf City, NJ LBI
Liquid Bliss Yoga Studio, 7806B Long Beach Blvd, Harvey Cedars, NJ LBI
Black Sheep Studios, 11101 Long Beach Blvd, Haven Beach, NJ, LBI
What's coming up next for you?  

Look for dessert events, including possible classes, coming soon to The LOCAL.  Overall, though…expansion!
To learn more about Sweet Melissa, please visit sweetmelissagoodness.com or on Instagram.