In today's market, it is critical for all businesses to have an online footprint for success. Consumers are consistently shifting toward doing business online for shopping, banking, and paying bills. Some important technology tools for success are a quality website, surveys, and online chat. The information below will help you to build a successful online business.
Great Website
A quality website is a fundamental part of the success of any business. It is just as important as the products or services that you are trying to sell. This applies to existing online businesses and traditional brick-and-mortar companies that want to establish an online presence. It is important for your website to be unique and stand out from your competition. More importantly, your website should be user-friendly. This is critical because a complicated website can frustrate and turn customers away despite you having a great product or service. It is also important for your website to have original and fresh content that is beneficial to your visitors.

Communication Tools
Communication tools are very important for online businesses to easily communicate with customers and distant employees. Whether it's creating your strategy, evaluating its effectiveness or just getting a "pulse check" from your employee [and customer] audience, surveys provide valuable information to make critical decisions and gain important insights. In addition, surveys help business owners understand their audience, which can aid in business growth. For online and brick-and-mortar businesses, surveys can be used to get valuable information via social media. Another excellent advantage is that surveys can give you plenty of bang for your buck because you can gain information quickly from a large segment of the population at a low cost. With that said, they also offer excellent flexibility because you can survey a single individual or large groups.
Online Chat
Online chat can be a very important technology tool for most businesses. This allows your business to immediately address any customer concerns in a quick live format. This is important because many customers prefer not to use the telephone, and email responses can take too long in certain instances. The availability of chat also builds trust with your website visitors. Chat can improve sales for your business because you can interact with customers when they have certain questions and drive them to your product or service.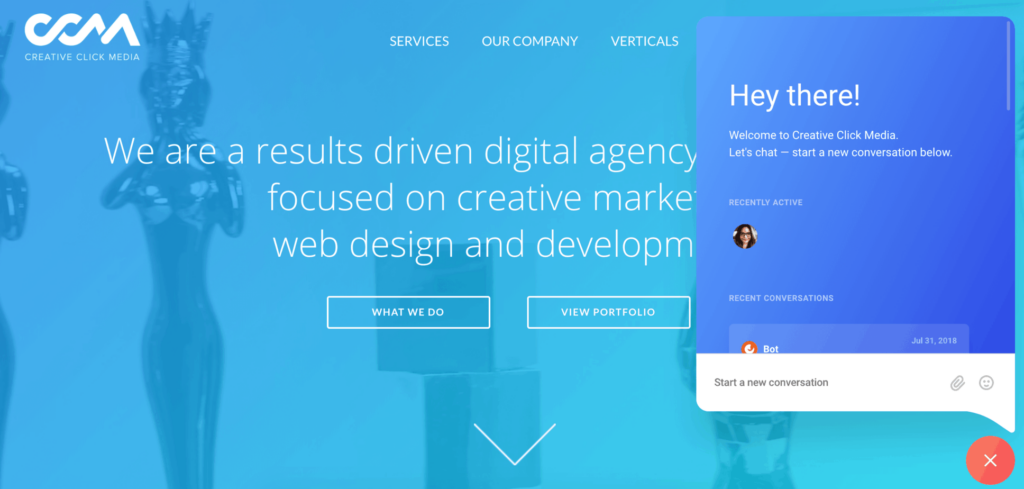 To succeed online, your business will need to take advantage of technology tools such as a website, surveys, online chat, and of course, creative digital marketing. While a website is the foundation of your online presence, the other tools are important for effective communication and feedback with your employees and customers.