Who runs the tech world?  While your first instinct might be to say men from the high-tech headquarters of Silicon Valley, these women are here to give them a run for their money.  March is National Women's History Month, and we're celebrating by featuring 13 of the world's top female tech professionals under the age of 30. From a daredevil skydiver to a woman reclaiming the Zuckerberg name and everything in between, this diverse group of young women is all shaking up the tech industry in their own unique and incredible ways.
Laura (Borel) Paulus, 29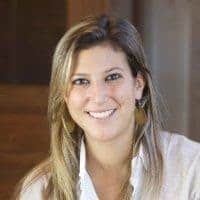 This nutrition and biology enthusiast holds an impressive Master's Degree in Science and Engineering from Stanford University. Not long after crossing the graduation stage, Laura founded Nutrivise in 2011, a platform that offers health recommendations based on the individual's dietary needs, biometrics, and activity. She went on to become the Senior Product Manager at Jawbone, a wearable technology company focusing on tracking users' nutrition, activity, and sleep. Laura grew with the company to become the Head of eCommerce at Jawbone. Today, Laura is the Advisor of Ava Women, the first wearable technology to help couples conceive by tracking users' fertility and ovulation.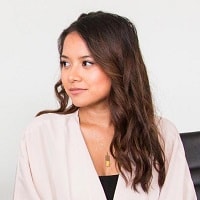 Rebecca dove into the tech world at the fresh age of just 14 years old when she taught herself how to code. She knew technology was her calling when she got a full dose of working with the front end, back end, and servers. At only 23, Rebecca worked as a Developer Evangelist at Squarespace. She quickly realized that her passion also lies in learning, and wanted to find a way to teach young people how to code. She co-founded CoderDojo NYC, a nonprofit that mentors children in web development fundamentals. If that's not impressive enough, she's also a Technical Program Manager at Microsoft!
Cassidy Williams, 25
@cassidoo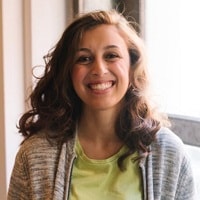 Graduating from Iowa State University's Computer Science program, Cassidy is a Software Engineer and Developer Evangelist at Venmo. Venmo, a user-friendly money transferring app, is projected to process $20 billion in payments annually. Cassidy has spoken at the Grace Hopper Celebration for Women in Computing and hopes to inspire future generations to recognize the importance of the STEM industry.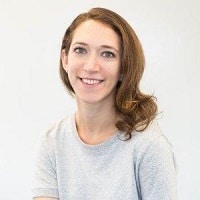 Yes, she's Mark's little sister, but Arielle Zuckerberg has paved her own path into the tech world. After studying Public Affairs and Computer Science in college, Arielle began as a Junior Product Manager at Google. She eventually became the Product Manager of Wildfire by Google, before switching gears and working for Humin, a digital app that intelligently organizes cell phone contacts. Today, she is a partner at Kleiner Perkins Caufield & Byers, a firm that works with entrepreneurs to pioneer multibillion-dollar companies. While she didn't follow her brother's lead and join the Facebook family, Arielle has undoubtedly made a name for herself as one of the top female tech professionals in the United States.
After earning her BBA in Marketing from Howard University, Jewel started her career as an Enterprise Sales Associate for Google. Spending four years with Google gave Jewel the knowledge and confidence to branch out on her own. She founded Partpic Inc. in 2013, a computer software company allowing users to search the internet for replacement parts by simply uploading a photo of the piece of equipment that needs to be replaced. Jewel has served as the CEO of Partpic for the past four years, making her one of the top female professionals in both the entrepreneurship and tech spheres.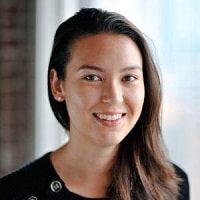 After leaving her home in Germany to study Economics at Harvard University, Laura co-founded Shippo. Shippo provides small businesses with simple and affordable shipping methods both domestically and overseas. Roughly 10,000 businesses currently use Shippo, despite the company only being founded in 2014. Laura will be educating e-commerce retailers about the shipping facet of their business at the inaugural Shippo Summit this April in San Francisco.
Mackenzie Burnett, 23
@ciaomack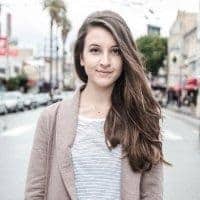 Mackenzie is the co-founder and CEO of Redspread, which has joined with CoreOS, Inc. to form a dynamic cyber security company protecting businesses from those dreaded unreliable internet connections. CoreOS offers companies a variety of internet security products as well as hands-on training opportunities. With solid WiFi being vital to the business world, we're more than grateful for female tech professionals like Mackenzie!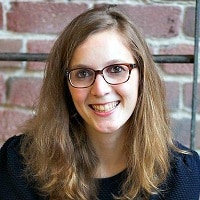 It's no surprise that Mathilde holds a Master's Degree in Entrepreneurship since she is the co-founder and CEO of Front App. The front is a digital app that joins all of a company's communication channels into one place. Having multiple email addresses and social media handles can become challenging for business owners and large companies, but Front is the solution. While Mathilde only began Front in 2013, the company already offers multiple different product plans as well as online tech support. Mathilde is here to prove any woman can make it to the front of the pack in the tech industry!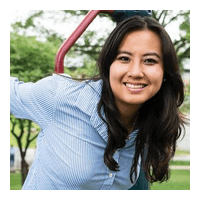 Charlotte launched her career (literally) by reporting to NASA's 2011 Space Shuttle launch as an intern. It was there that she realized she wanted to pursue a career in engineering after already starting her college degree in humanities. In 2016, she began working at SpaceX in Los Angeles, where she is a Mission Integration Engineer. Charlotte has led the development of the Crew Dragon Spacecraft's human systems as well as its spacesuit. The goal of the Crew Dragon program is to send humans to Mars. Pretty out of this world!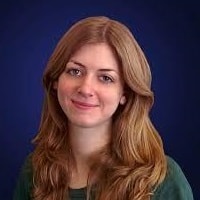 As a well-accomplished public speaker, author, MIT grad, and entrepreneur, Jessica McKellar had to make our list of top female tech professionals! Jessica began her career as a software engineer at Ksplice, Inc. She was inspired to create her own company called Zulip, which was eventually combined with Dropbox. Today, Jessica is the Director of Engineering at Dropbox, making hundreds of thousands of business' workflow easier. She's also a technical consultant for HBO's Silicon Valley and a recipient of the O'Reilly Open Source Award.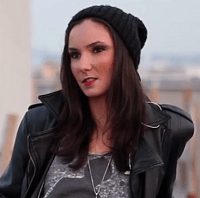 Not only is Samantha a daredevil in the real world – (she's a competitive skydiver) – she also takes risks in her career. Samantha began her own business named Stunable, an inventory management, and marketing software company. Stunable's success landed her a tech-focused TV series on Bravo. Meanwhile, she also founded Machine Elf Consulting, a consulting and web development agency based in New York. Her entrepreneurial attitude didn't stop there! Samantha is currently the CPO at Chronicled, a product development company she co-founded that links the physical and digital worlds. Samantha is surely a tech maven to keep an eye on!
Cecilia Stallsmith, 27
@CeciStalls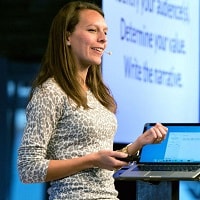 Sometimes risk-taking pays off in a big way!  Graduating from Stanford in 2011 with a BA in Psychology and English, Cecilia was inspired by a guest lecturer in one of her classes. After hearing Box CEO Aaron Levie speak, Cecilia made the decision to pursue a career in technology. She went out on a limb and emailed Aaron, inquiring about an internship. She ended up beginning her career at Box before deciding to join Slack, where she is now a Senior Manager. The computer software company helps businesses organize their internal and external communications. Cecilia is also Slack's Head of Platform Marketing.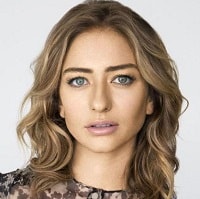 For a woman, by a woman. Whitney Wolfe is the Founder and CEO of Bumble, a dating app that puts the first move in the hands of the woman. Bumble uses location services to find users around you, and if you are interested in someone, you can "match" with that person's profile. However, only female accounts are permitted to initiate conversations. While Bumble is the fourth most popular dating app, Whitney also co-founded Tinder, the world's most used dating app. Bumble acquired millions of users in its inaugural year, and with that success, Whitney caps our list of top female tech professionals.
Which female tech professionals do you admire
?
Which smart and savvy female tech professionals do you look up to?  Is your sister the next Sheryl Sandberg? Do you know a lady boss with a larger-than-life tech idea?  We're always looking to learn more about female tech professionals and eager to share their stories in our Creative Corner or StartupStories featurettes, so share your thoughts in the comments!