This guest post was written by Jericho Gonzales, Content Marketing Specialist at Campaign Monitor.
---
Digital marketing is a highly saturated industry. With countless businesses vying for the top position on Google and the attention of consumers, it can be challenging for marketers to give their resources a competitive edge.
One of the best ways to get ahead of your competition is by switching up your marketing analytics game. Pay attention to lesser-known digital marketing metrics, especially since some marketers aren't tracking these valuable data points.
To challenge your competition, change the frequency and depth of your marketing analytics research. Start paying attention to digital marketing metrics that other marketers might not track consistently.
Don't know what these metrics are? We've listed seven examples below.
1) Mobile Traffic
Mobile optimization has become integral to marketing efforts in recent years. People do everything on their smartphones, whether it's booking transportation, buying groceries, or simply checking email.
80% of internet users own a smartphone. In the U.S., 57% of all traffic originates from a mobile device. When it comes to email marketing, it's estimated that approximately 53% of all emails are opened on a smartphone or tablet.
Mobile devices are only gaining traction, so it's important for your business to review and record mobile traffic and conversions.
Mobile traffic, simply put, is the percentage of your web users that come from mobile devices. Monitoring your mobile traffic enables you to see how people are finding your website from their device.
Low mobile traffic could indicate a lack of proper optimization. If you're seeing low mobile traffic or drop-offs on mobile, work with your developers to tighten your multi-device strategy.
You can also track other mobile metrics, such as browser and device type. What you track ultimately depends on how granular you want your data to be.
2) Channel-Specific Traffic
In today's digital marketing landscape, it's not enough to use a single channel. Focusing solely on social media could put your company's success at risk, especially if a platform falters (e.g. Facebook's recent blackout affected Facebook and Instagram use). Multi-channel use ensures you're targeting customers in a number of ways.
Once you have a multi-channel digital strategy in place, monitor traffic from each of those channels. This way, you can determine which channel gets the highest traffic and which ones don't.
Optimize your strongest channel to get even more traffic. However, don't ignore your less-used channels. Review them with your team and create plans for improvement.
3) Cost Per Lead
Like any business, yours most likely runs various lead generation campaigns on a regular basis. To measure the effectiveness of these campaigns, calculate their cost per lead.
In short, cost per lead is the total amount you spend on a lead generation campaign over a specific period of time, divided by the number of leads that campaign generated during the same period.
To illustrate:
$X,XXX (total amount spent) / XXX (number of leads generated) = $XX cost per lead
When you calculate the cost per lead of your campaigns over the same time period, you'll know which campaign is the most effective. You can then spend more on that campaign so that it generates even more leads.
4) Lead-To-Close Ratio
Another way to verify the efficacy of your lead generation campaigns is by calculating their lead-to-close ratio. Basically, this is the number of leads that converted into actual customers in relation to the total number of leads the campaign generated.
Computing for a campaign's lead-to-close ratio is not as complicated as it seems. Simply take the campaign's total number of conversions, divide it by the total number of leads, then multiply the result by 100.
To illustrate:
(XX conversions / xxx leads) x 100 = X : X lead-to-close ratio
If a campaign generates a high number of leads but only a few of them convert, then that means you need to make improvements to the campaign.  
5) Top Landing Pages
Your top landing pages are those that attract the most views. If you have a landing page with few views, there are several potential reasons for low performance. The page may not be highly visible on your website, or perhaps the design isn't UX-friendly.
Landing pages are crucial to any lead generation strategy. Since you likely use multiple landing pages, you need to take a look at your top landing pages in order to know which ones are the most visible, especially on Search Engine Results Pages (SERPs).
6) Conversion Funnel Rates
Your conversion funnel is the journey that allows potential customers to turn into leads, and finally, convert into paying customers. A conversion funnel normally consists of the following stages:
Awareness

– Transform potential customers into leads

Interest

– Inform leads of your offers

Desire

– Increase the lead's desire to complete a purchase

Action

– Leads convert into customers
Track these stages to see how leads behave during each step. If they move through the first two stages but don't seem to express desire in your product, it may be time to elevate your offers. To increase a potential customer's interest, incentivize their purchase by offering a discount.
7) Exit Rate
This metric is the percentage of visitors (out of the total number of visitors) who exit your website from a specific page after viewing other pages.
To be counted as an exit, the visitor needs to view multiple pages in one session before exiting. For example, consider a visitor who searches for your homepage, views several products, selects something, but leaves before finishing the checkout process. This would be an exit.
If you see a significant number of users exit from the checkout page, there may be an issue you need to address. The page could be confusing, glitchy, or lacking in payment options. Once you determine the root of the problem, you'll be able to fix the page and hopefully, decrease your exit rate.
While you should track standard metrics (e.g. inbound links, bounce rates, and customer lifetime value (CLTV), you also need to focus on other important numbers.
Step out of your comfort zone and try something different. Measure these lesser known digital marketing metrics and level up your campaigns in 2019.
---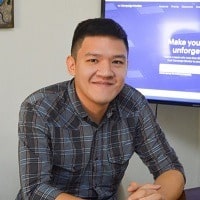 About the Author:
Jericho Gonzales is a Content Marketing Specialist at Campaign Monitor. After seven years of feeling empty and dissatisfied with his career in the financial industry, he decided to follow his dreams and become a writer. When not busy with wordcraft, he immerses himself in the worlds of fantasy and science fiction, whether it be in the form of novels, video games, or movies.