To put it bluntly, you would have had to have spent the last decade under a rock to not have a general understanding of internet marketing in 2020. Marketing your business online is nothing new, but our societal shift towards an increasingly digital world has made the internet the most powerful vehicle for promoting your company.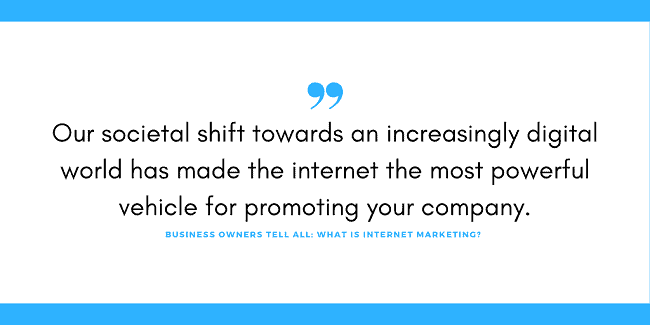 HubSpot defines internet marketing as "a form of marketing that uses the internet to deliver promotional messages to customers through digital channels such as search engines, email, websites and social media." However, any seasoned marketing professional would tell you it's much more nuanced than that. That's why we asked business owners, entrepreneurs and marketers to share their own definitions for internet marketing as it relates to their work.
---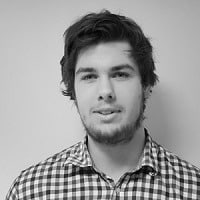 For me, internet marketing is simply how customers perceive your business online. This starts with how they find you online – whether it be via social media, paid advertising or organically through Google if you've been investing in SEO. Then it's about what they find when they search for your business online – this could be a website, a Facebook page or a YouTube video – and what impression it gives them of your business. And then finally, how you sell to them online – are you wanting them to add to basket, fill in a form, or jump on the phone with you? I'd say these are the 3 pillars of internet marketing, and you need to make sure each is optimal to ensure effective internet marketing. For example, there is no point in appearing high in Google or spending money to get lots of ad clicks if your website doesn't feel professional.
-Sam Williamson, Co-Owner of CBDiablo
---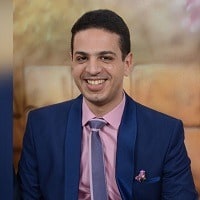 In one word: Leverage. Internet Marketing is NOT a totally foreign concept, no matter how much it may seem to be. Marketing is about building a sincere, authentic and helpful relationship with the people you serve, then giving them exactly what they are looking for to enrich their lives. The best way to have a strong relationship with those people is to have conversations with them so you understand their needs. No matter how common a need is, each person has their own specifics in what they want.
Internet marketing allows you to engage in those conversations with many people in a time-efficient way from the comfort of their own homes, yet give them the experience of receiving one-on-one customized help and support. It's more personal and interactive than mass broadcasting of ads, which is why it's the next evolution after that phase in marketing. It's the best of both worlds: Helping a large number of people at once, yet interacting with each as an individual to understand and support them in personalized ways. This leads to more sales for the business owner and a much happier customer.
-Abdulaziz M Alhamdan, M.Sc., Head Marketing Alchemist at StoryBonding.com
---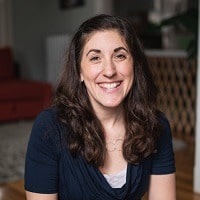 As a solo entrepreneur and digital content creator, I look at internet marketing as building relationships. I take the time to respond to people's emails, thank them for their feedback when they provide it, and ask them what I could do to improve my product offerings. It's about listening to their needs and pressing problems and writing blog posts that answer them. I've also started doing weekly Zoom hangouts where they can ask me questions related to my business (in this case, making jewelry) and to work together to do our craft. I want them to be able to see and interact with the face, the person, behind the emails they receive and the sales pages they see. I also want them to see that yes they can do this, and work with them to build their confidence in their craft.
-Bev Feldman, Owner & Founder of Linkouture
---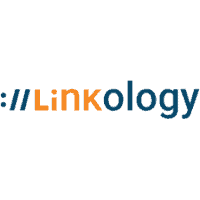 Internet marketing means driving brand authority for businesses online. Wherever they go online, consumers should be met with the reassurance that this business is knowledgeable, professional and ready to help them. Whether they're typing a query into Google or browsing social media, they should be met by the brands they could work with, or are working with already. Not all of these platforms require adverts: in some cases it might be content, quotes or social media responses to client queries. Whatever it is, consumers need to see that their favourite brands are there for them. Quality digital marketing will also boost the business's rankings in search engines, so it's a constant cycle.
-Hannah Stevenson, Content Marketing Manager at UK Linkology
---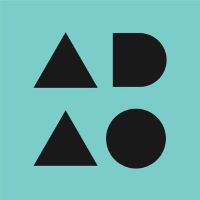 Internet marketing is the use of online channels to specifically target web browsers at all stages of a conversion funnel. Each platform has its benefits and strengths. However, digital marketing isn't just throwing a big net out and seeing what you catch. It takes careful precision and a specific combination of channels for each business to reach their goals. A key benefit of internet marketing is the ability to track from demographic factors of your website users to how much a recent campaign returned in revenue. Internet marketing helps businesses with small or large budgets grow and extend their reach effectively.
-Ian Nunnally, Digital Account Manager at ADAO
---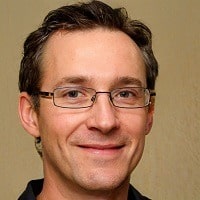 Internet marketing in the digital age we live in today means delivering value, instead of just advertising products and services. It also means establishing authority. The more authority your brand has, the better the chance that a consumer will see value in the content they see – whether that is an ad on Facebook or a post published on a guest blog. 
Content should also provide the consumer with reason to trust your brand and spark their interest. Outright advertising no longer works. Internet marketing means giving the consumer something to think about, something that they can use in their life, or starting a conversation.  Bottom Line: Internet marketing needs to deliver value and authority in today's digital age.
-Thomas Bradbury, Technical Director at GetSongkey
---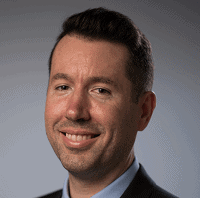 Internet marketing is any activity that allows your business to connect with potential customers online. The tricky part is figuring out which channels are going to work, because no two businesses are exactly the same. Effective internet marketing means testing different campaigns, ditching the losers, and scaling the winners.
With paid advertising, scaling a campaign can be as simple as increasing your budget. If you rely on content, then creating more and better content will move the needle over time. And if something goes viral, then it scales on its own by definition. But at that point, the process is no longer under your control, so it only works if the capacity to go viral is baked in from the beginning.
-Jon Vorisek, Founder & CEO of RepairSurge
---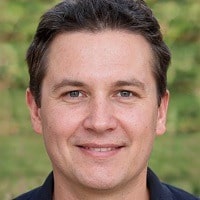 Internet marketing to me is a way of promoting my business using online content from blog posts, videos and social media. The purpose is to grow the audience for my business and attract more clients and to help generate more leads and revenue.
It's also a way to advertise to people without it feeling like an ad. A lot of people automatically block out ads since they know someone paid for them to see it. When we create content for them that they were actively searching for or just came across and found interesting it feels much more organic. This also gives our audiences an opportunity to interact back with us and let us know if they enjoyed what we created or how we can make it better for them.
-Steven Wood, Interior Designer & Owner/Writer for Swankyden.com
---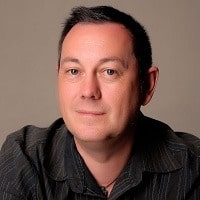 For me, internet marketing is being able to reach out to my specific audience digitally in a method they recognise and consume. As a networking event organiser, I know a lot of business owners try aspects of internet marketing without understanding how to use them.
I get questions such as "I have a $1500 monthly ad spend but zero sales, why?". After I look at their campaign, I quickly realise they are targeting people who are not in their target market and who are not in buy mode.
Internet marketing is a collection of many things; Video, Ads, Social Media Marketing, Influencer Marketing, Email Marketing, Blogging, SMS – the list goes on. What it shouldn't be for businesses is all of the above unless you have a proven strategy to know which one to use, on whom and for what reason.
-Wil Brown, WordPress Consultant at Zero Point Development
---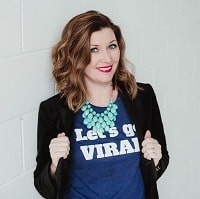 When you say internet marketing, I think of limitless opportunities to get your product or service out to an audience you normally would struggle to get in front of. There is so much power in being able to bring your product or service across the globe. I think there is a misconception with internet marketing though. I often see clients excited about their new product and it's hot off the presses ready to sell. But they haven't built an audience, they haven't given value and they don't know how to create a target market to advertise to.
I love the quote, "be a resource, not a sales pitch". I love using internet marketing as a chance to truly become visible, providing value to my client's lives, giving myself the opportunity to create an omnipresence like never before. But I do it with the thought of giving instead of taking, to build that like, know and trust factor. I want to create raving fans by overdelivering on that value knowing that this is a process that takes several touchpoints to get there. I'm in this for the long haul, so I'm willing to do it right and understand it's a process.
-Crissy Conner, Digital Creative & Social Media Strategist at Crissyconnercreates.com
---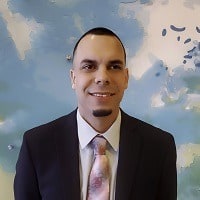 Internet marketing refers to advertising and marketing efforts that use tools that drive traffic, leads and sales to promote a business or brand and its product or services. It can also be referred to as online marketing. For me, internet marketing has been an important part of my business. for me to reach my target market. It's an extremely effective way to identify my target market and to discover the marketing segment's wants and needs for my business. Internet marketing is a broad term on its own and it can be broken down into more specialized areas such as content marketing, email marketing, affiliate marketing, social media, SEO and so on. I cannot overemphasize the benefits of internet marketing in my business thus far. It is golden.
-Manny Hernandez, Co-Founder/CEO of Wealth Growth Wisdom, LLC
---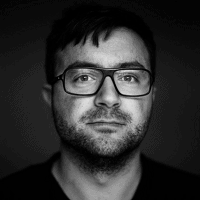 Internet marketing is not just a means for a business to gain profit from, but a lifeline that helps connect them to the rest of their market. Our business believes in building credibility and trust to grow our brand, and marketing makes it possible to send this message out to our potential customers through fun and meaningful content.
Brands built on trust have a bigger presence online and that makes it easier for potential customers to find them, which means there will be more traffic to their website. Revenue is likely not far behind.
-John Stevenson, Founder/CEO of Top VPN Canada
---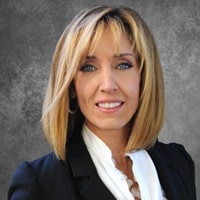 I look at Internet marketing like a gateway between entrepreneurs and consumers. Thanks in large part to the current digital age in which we live, we're able to share and promote on a much larger and more immersive scale than ever before.
Our marketing team maintains a constant online presence by sharing articles, blogs, and key infographics. It's important for us to consistently monitor our social media channels, and to actively engage with people by answering questions and providing helpful insight. Every month we partner with another innovative company to host a webinar. These webinars allow us to teach and interact with a wider audience, and to share our expertise with those who might not otherwise have had access. Internet marketing is so much more than advertising. It's how we share invaluable knowledge, and the vessel through which we build relationships and trust.
-Monica Eaton-Cardone, Co-Founder & COO of Chargebacks911
---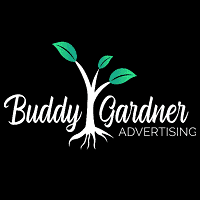 Whenever I think about internet marketing, I go back to the marketing mix and the 7 P's (product, price, promotion, place, packaging, positioning, and people). The "place" for a lot of businesses has to include the internet now. Even companies that sell physical goods in brick and mortar stores need a strong online presence, and recent events have further exaggerated that need. Businesses need a digital storefront to survive and thrive in the modern world. The ability to use tools has elevated human beings throughout history, and the internet is arguably the most effective tool a marketer could ask for.
Marketing is about discovering where your audience lives, what they need, and how you can deliver for them. People live, work, and play through screens now, so marketers need to join online conversations when they want to guide the conversation surrounding their brands. The wealth of information online allows businesses to define and reach extremely targeted audiences through SEM, social media ads, and organic content marketing efforts. Once you understand what your key personas want from their experience on the internet, you've uncovered an opportunity to build stronger relationships.
-Dan Gower, Owner of Buddy Gardner Advertising
---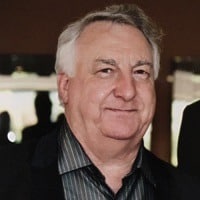 Internet marketing or online marketing is the process of letting people know about your brand, business, and what you do or sell using online channels rather than real-world alternatives like radio, television, and billboards. Internet marketing can be broken down into two key approaches, and most brands use a combination of both across different campaigns, although the relative weightings assigned to each are often very different.
These two approaches are known as direct response internet marketing, and brand-led internet marketing respectively. Direct response internet marketing is quite a narrow, clearly defined campaign approach designed to directly promote sales, either of a certain item or from the brand as a whole. Brand-led marketing, on the other hand, is a softer, more diffused approach that is designed to raise awareness of the brand itself, and generate positive associations with it in the mind of the prospect, which they will recall organically later on when faced with a buying decision.
For us, internet marketing means being able to reach out to the broadest potential prospect pool and target them directly to both sell our goods and get our name out there, and to use a diverse and highly personalized range of approaches to do so based on buyer insights that we simply would not be able to develop as effectively via offline channels.
-John Moss, CEO, English Blinds
---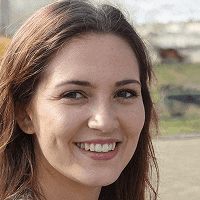 Internet marketing means a lot to us as a company as it is a way for our business to reach out to others on a much broader and wider scale. Having a marketing framework is useful to help build your own brand and build a connection with all your customers and clients. Internet marketing works when it is used in the right way. Online marketing has been used since the 90s and since then it has grown in popularity, especially now that most people shop virtually To keep in with the in-crowd as a business, you need to showcase your product or service in a way that is going to be seen by the thousands and not only to be seen but for the consumer to desire what you have to offer.
-Bridgette Norris, Marketing Director at EcoSecretariat
---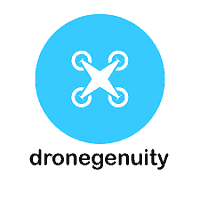 Internet marketing is the key to succeeding and growing as a company in today's market. It differs from traditional marketing methods such as advertisements in magazines and newspapers or on billboards and posters. It is more than those telemarketer attempts you are constantly receiving and the catalogs and flyers that arrive in the mail. Traditional marketing methods are the old ways of selling your product or service.
Internet marketing can be as simple as sending emails to a subscriber list or running online ad campaigns. However, I think the *most effective* internet marketing strategies are brand-building activities that create valuable content in the form of articles, blog posts, images, and videos. Giving customers the content they want can help forge an enduring and valuable relationship between customers and your brand. People spend a significant amount of time online, and it is necessary to use high-quality content and valuable information to attract their attention. Infographics, YouTube videos, and beautiful photos are among the top tactics for retaining a loyal customer base.
-Dan Edmonson, Founder & CEO of Dronegenuity
---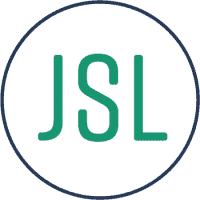 Internet marketing is similar to traditional marketing in the sense that the main goal is to reach a set of customers, deliver personalized information, and create a relationship with the potential customer. However, Internet Marketing is also different in the fact that you are able to reach these potential customers through a variety of different digital mediums.
Some of the most common forms of Internet Marketing include email, social media, your website, and blogging. The benefit of Internet Marketing is that you are able to easily reach your customers throughout the Internet while they are simply going about their daily lives. In addition, Internet Marketing encourages interaction with your customers which can assist in developing a long-term relationship with each customer.
Internet Marketing is a huge part of our business as we not only get a vast majority of our clients through Internet Marketing, but we also help other businesses optimize their strategies to help increase their business and revenues through Internet Marketing.
-Colin Mosier, VP of Marketing and Sales at JSL Marketing
---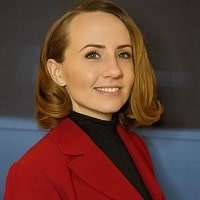 We're a marketing agency who focuses on internet marketing – so in one word, it means: EVERYTHING. Internet marketing has changed the world and offers an array of amazing opportunities for businesses of all sizes. What used to be only reserved for large enterprises can now be accessed for small-to-medium businesses, start-ups, and living-room based side-gigs. Internet/Digital marketing has the capabilities to put your company in front of your ideal demographic, creating a more even playing field than traditional marketing, and allows more entrepreneurial independence in thousands of industries.
-Ashley Sterling, Director of Operations for The Loop Marketing
---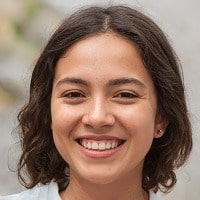 My business is one of those that, without internet marketing, wouldn't exist in anything resembling its present form since every marketing tactic we use is internet based. Our product is a compare and contrast directory of all the broadband services broken down by geographic area. We've spent thousands of hours reviewing the various options available and the same amount of time reaching out to various organizations about guest posting opportunities. Combined with basic onsite SEO tweaking of our site, this is about the extent of how we get the word out about our service. And Google notices. Boy, does Google notice, in a good way. That's the big idea to keep in mind. Internet marketing was invented to feed the major search engines what they want to find and no one is more major than Google.
-Carla Diaz, Co-Founder of Broadband Search
---
What is Internet Marketing to You?
As you can see, the definition for internet marketing varies greatly from person to person based on their experiences, industries and unique customer base. There are countless internet marketing channels available to companies and advertisers, but choosing the channel that works best for you is a matter of aligning your goals with your available resources.
An internet marketing campaign doesn't have to be big-budget to generate big results, it just has to be aligned with your goals for your company and the needs of your customers. So be smart, be on target, and be adaptable. The internet has presented companies with nearly limitless opportunities to grow – it's your job to seize them!

If your business hasn't delved into internet marketing just yet, there has never been a better time to get started. Reach out to our team to learn more about how internet marketing can help your company attract new customers and improve your bottom line.