It seems like everyday, our favorite platforms are announcing exciting updates and quick fixes for bugs and user discrepancies. In order for your digital marketing strategy to reap the benefits of these rolling digital improvements, it's important to stay up-to-date. This month, you're in luck! We've made it easy for you and compiled a quick list of the more pressing social media marketing updates that will help you elevate your digital presence.
Facebook
New QR Code Option for Pages
A QR (quick response) code is a 2D barcode that can be scanned and read by smartphones. The purpose of a QR code is to direct users from a product, to that product's corresponding website or mobile app. Though these barcodes are successful in countries like Japan and China, they've struggled to gain traction in the U.S.
A recent development from Facebook, however, suggests that QR codes are beginning to make a comeback in the digital marketing world. Facebook has rolled out a QR code feature for Pages that enables Page managers to conveniently create custom, scannable QR images for their accounts. Managers can personalize their QR codes by choosing what they want users to do when they scan the code. Among these options are: check-in to the business's location, like the business's Facebook Page, view offers, and more. If you're looking to drive more traffic to your businesses Facebook account, the QR code is a cost effective feature worth looking into.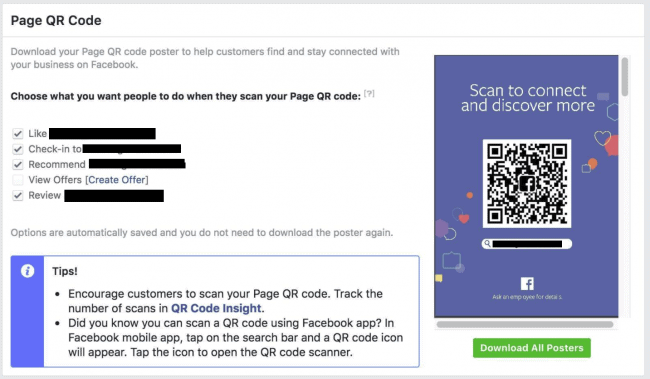 New Video Format
Over 100 million hours of video are consumed everyday on Facebook. So, it should come as no surprise that the latest Facebook development concerns the testing of a new video format called "Premieres." The video option will allow approved users to post pre-recorded content as live footage, almost as if they were posting to Facebook Live. The kinds of videos predicted to appear on Premieres are movie trailers, new episodes of Facebook Watch shows, music videos, etc. Viewers will have the opportunity to react to and comment on these pre-recorded videos in real time, just as they do through Facebook Live. Once fully developed, the feature will allow new opportunities for business owners like you to engage with social media users and capitalize on the already lucrative medium.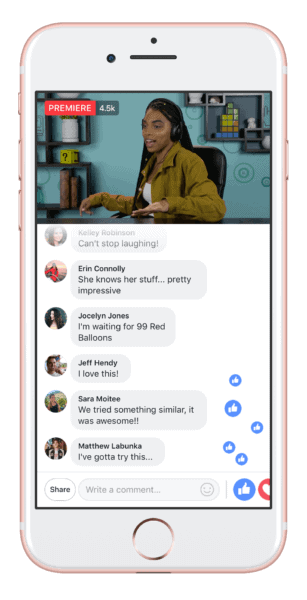 Source
Instagram
New Focus Format
Last month, we mentioned a potential Instagram update that would make portrait-style camera capabilities available to those who don't have the iPhone X. Well, it's finally here. Like Apple's Portrait Mode, Instagram's new Focus camera format allows users to capture images that sharpen the subject in the foreground, while softly blurring the background. The result is a clear, striking photo that you can add to your story, send to your followers, or save to your camera roll. This cost-effective, user-friendly feature can improve the quality of your business's Instagram posts and story uploads. Our tech manager, Ben, tried out the Focus format in selfie mode. The result? A polished image of a crystal clear subject before a softened background.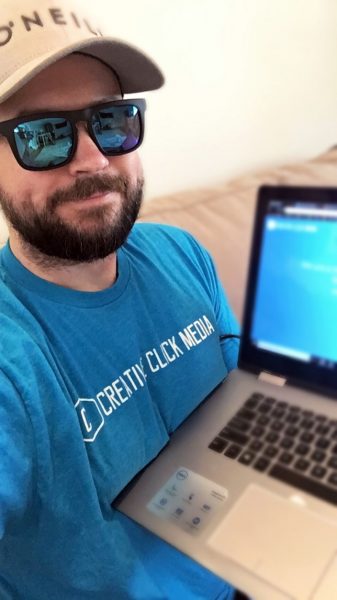 Story Upload Improvements
"Stories" is a fun, engaging vehicle for your marketing content. This Instagram feature allows you to collate your images, overlay them with stickers, text, gifs and polls, and temporarily publish them on your profile. The tool allows businesses to promote products, gather customer feedback and foster brand loyalty. With a recent Stories update, Instagram has made sharing stories easier than ever. You'll now have the ability to post multiple photos and videos to your story at once. Simply choose up to ten images/videos from your library, preview them, make edits, and upload.
Snapchat
New Ad Lenses for Brands  
Snapchat's "Lenses" feature allows advertisers to purchase and customize their own Snapchat filters for users to engage with and share. The feature has proven to be an invaluable social media marketing tool for businesses. For instance, in 2016, Taco Bell's Cinco de Mayo Snapchat Lens (which morphed users' heads into oversized tacos), reaped 224 million views.
Snapchat has decided to further capitalize off of Lenses and make the feature even more advertiser-friendly. The latest? Lenses that allow marketers to prompt action from users directly. Marketers can now add call-to-action buttons like "Buy Now," "Watch Now," or "Install Now" in the space above the app's record button. When clicked, the calls-to-action transport users to the ad's corresponding website or mobile app. Now you have the opportunity to prompt your consumers directly in a fun, engaging way.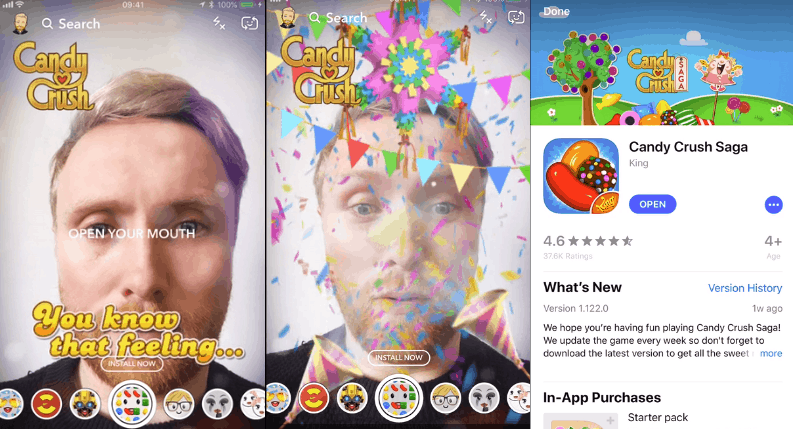 Google
Gmail Updates
Your Gmail account does a lot of work for you and your business. It organizes and stores your correspondences with clients and employees, it manages your work to-dos and it safeguards sensitive information. But after this month's updates, it will be doing a whole lot more.
With the latest Gmail updates, users now have the ability to preview conversations and view message attachments without ever leaving their inboxes. The server has also incorporated artificial intelligence technology into its new "nudging" feature, which proactively reminds users to follow up or respond to overdue emails. New "confidential mode" allows senders to set expiration dates for sensitive emails and even remove the option to forward/download/print said emails. The latest "smart-reply" feature suggests three different responses below a new email so that users can reply quickly and conveniently. All of these new improvements can streamline your business's exchanges for maximum efficiency.
Another Core Algorithm Update
Last month we talked about a core algorithm update that had many websites seeing significant fluctuation in their rankings. Well, Google has done it again. Last Monday, they confirmed that another core search algorithm update was made. Just as it was with the last update, there is nothing specific that website owners can do to work around it.  For those under-rewarded sites, website owners should keep making overall improvements to their websites. When they release the next update, your site may be rewarded.
Mobile-First Indexing Notifications
Over the past few months, Google has been migrating sites to the mobile-first index. Now, Google is sending out notifications through Google Search Console to site owners informing them that their site is enabled for mobile-first indexing. There are a couple things you may notice after receiving this notification:
More traffic in your logs from Googlebot Smartphone

Snippets in Google Search results now generate mobile-versions of your content  
"More Results" for Mobile
If you've conducted a search on Google using your mobile device recently, you may have seen the new "More Results" button appearing at the bottom of the search results. Google recently launched this button in place of the "Next" button that would previously load an entirely new page of search results. Now, the More Results button is making it much easier and faster for users to get more results. You simply press the button and more results, specifically organic search results, are loaded onto the page. This can provide much more opportunities for businesses to be seen on Google.
Want to Learn More?
Still curious about these new social media trends? Unsure of how to implement them into your digital marketing strategy? Our social media marketing team has the knowledge to keep your accounts updated with the latest improvements and revamp your digital presence. Contact us today for more information.