MANAHAWKIN, NJ – Creative Click Media is excited to announce that they are the recipient of an NJ Smart Workplaces Gold Award. This prestigious honor recognizes the many commuter-friendly programs available in Creative Click Media's worksite at 20 North Main Street in Manahawkin.
New Jersey Smart Workplaces is a statewide program organized by Greater Mercer TMA that seeks to acknowledge employers who go above and beyond to provide exceptional commuter benefits to their employees in the interest of reducing traffic congestion and improving air quality.  
"We are honored to accept this award from NJ Smart Workplaces and thrilled to be recognized for our sustainable, eco-friendly practices," said Adam Binder, Founder and CEO of Creative Click Media. "We are constantly striving to reduce our carbon footprint, and we do so by implementing green habits into our daily routine. We sincerely hope that our efforts will inspire other businesses to carry out similar environmentally-friendly business practices."
Employers are nominated at the Platinum, Gold, Silver or Bronze level depending on the degree and assortment of commuter programs offered at the workplace. Creative Click Media was given a Gold Award for providing the following commuter-friendly amenities: an onsite shower, an onsite kitchen, bike parking, flextime scheduling, telecommuting options, a teleconference policy and more.
"We're so pleased to recognize Creative Click as a New Jersey Smart Workplaces business. The programs they provide make it easier for their employees to choose more sustainable commute options.  Their forward thinking benefits their employees and their community with reduced congestion and cleaner air," said Cheryl Kastrenakes, Executive Director of Greater Mercer TMA.
Awardees will be honored at Greater Mercer TMA's Annual Luncheon on Friday, October 26, 2018 at 11:00am at the Hyatt Regency Princeton.

---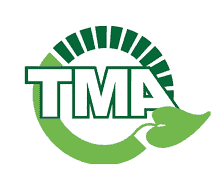 About Greater Mercer TMA:
Greater Mercer TMA is a non profit, public private partnership dedicated to promoting and providing transportation choices that are designed to reduce congestion, improve mobility, increase safety and further sustainability in Mercer and Ocean County. Established in 1984, our association consists of large and small employers, local governments, authorities and state agencies who share a commitment to providing transportation choices that are good for commuters, good for business and good for the environment. For more information, visit //gmtma.org/.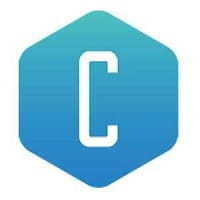 About Creative Click Media:
Creative Click Media was founded on the belief that good design is good for business, and that design has a major impact on the way users & customers perceive, and respond to, the brands they interact with daily. We help brands express themselves via creative solutions for the web…and beyond. Visit / to learn more.