What's a better way to continue our celebration of National Women's History Month than with Lori Cheek, a female entrepreneurial firecracker? She's the Founder and CEO of Cheekd, an online dating app that connects local people in real-time, beginning with an initial in-person interaction. Lori has proven herself to be the ultimate risk-taker by leaving her secure career in architecture to pursue a passion, ignoring advice from Shark Tank investors, and pulling wildly creative marketing stunts. With the progress she has seen through Cheekd, Lori's unconventional journey to the top can certainly teach aspiring entrepreneurs a thing or two about startup success!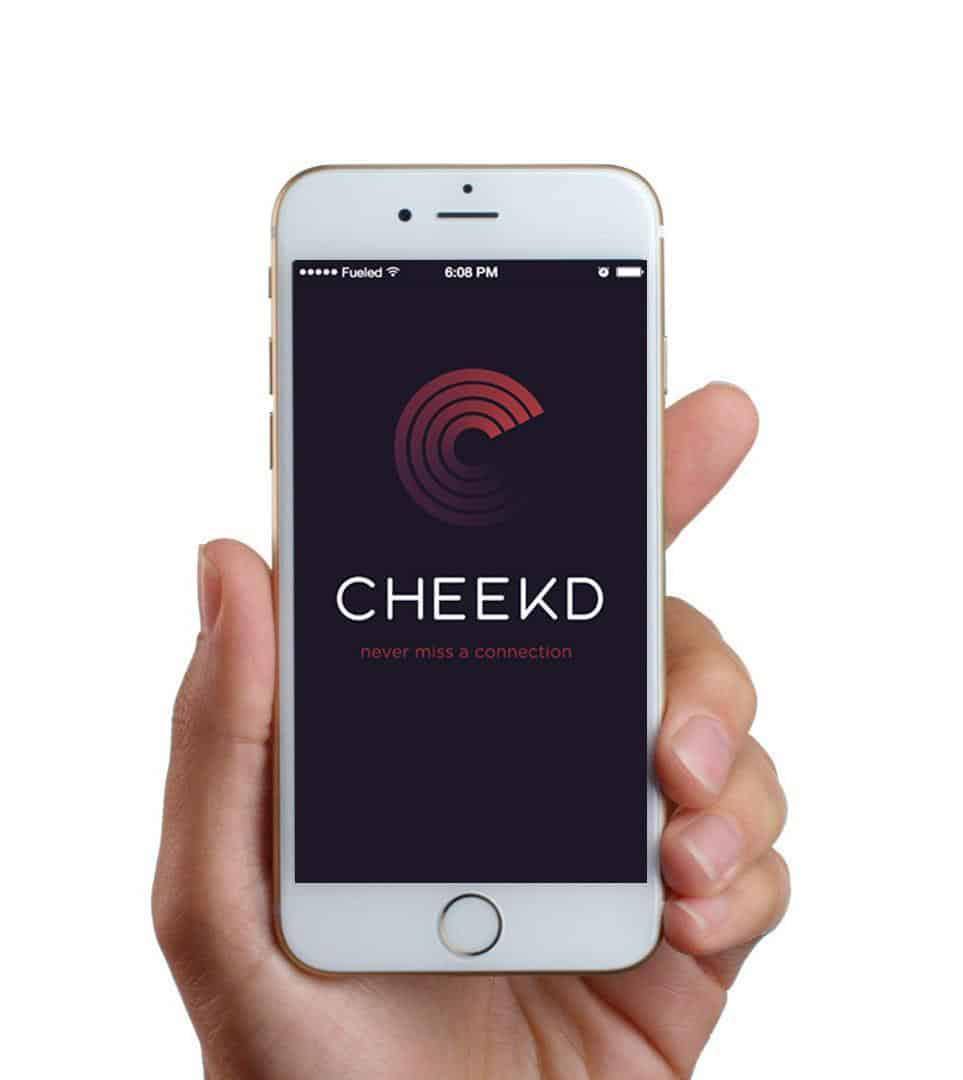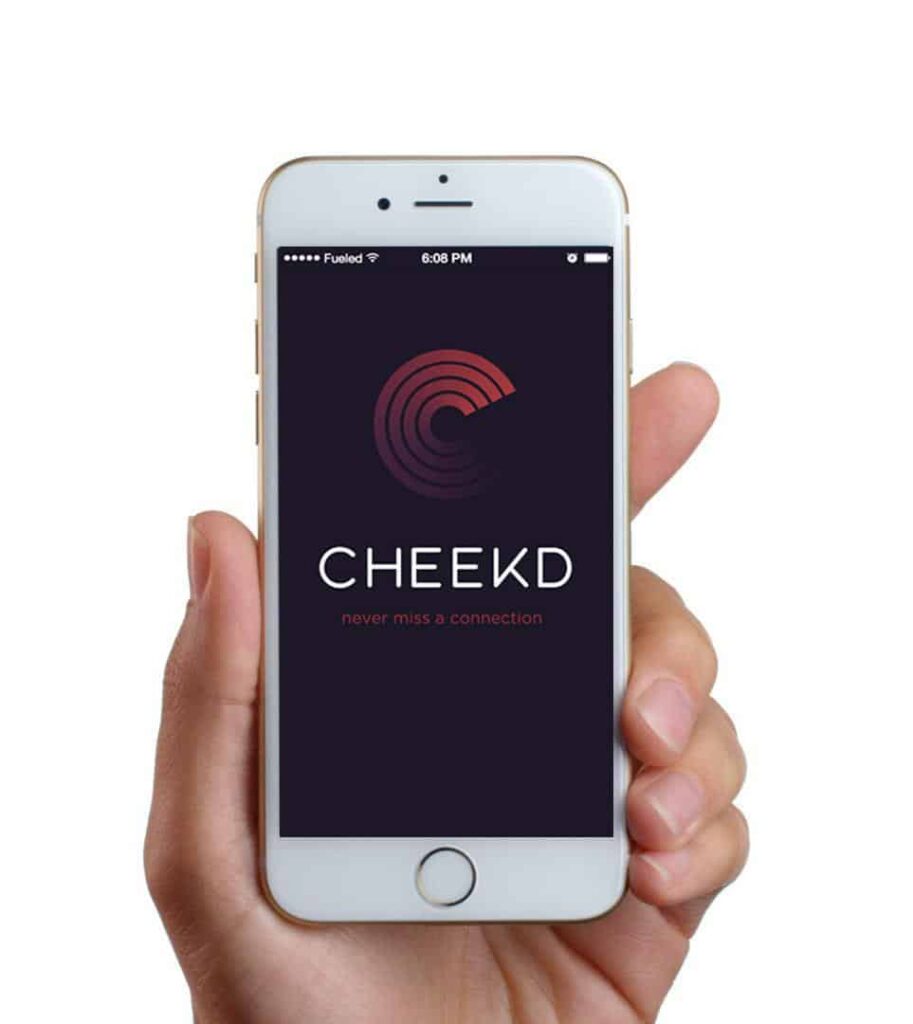 Why were you inspired to start Cheekd?
I've always had "the itch," but it was kind of an accident that it happened so drastically. After working in architecture and design for 15 years, I came up with an idea that lead me into the NYC world of technology. I'm no longer building structures, I'm now building relationships.
In February of 2008, I was out to dinner with an architectural colleague. He'd spotted an attractive woman at a nearby table and scribbled, "want to have dinner?" on the back of his business card and slipped it to her as we were leaving the restaurant. He left with a date. I left with an idea. After over two years of brainstorming how to remove the "business" out of the business card, I launched Cheekd– a deck of ice-breaking dating cards with a unique code that lead the recipient to the privacy protected online dating profile of the mysterious stranger who slipped them the card where the two could start communicating online. It was like online dating, but backward.
How did your business get started?  From the good, bad and ugly, what was your startup process like?
After walking in circles for an entire year with this glowing light bulb above my head (my idea), I met a couple of startup guys at a Mardi Gras party who also found my idea "genius."  We sat down that following Monday and started building what became Cheekd. I was thrilled that I had a couple of people to assist me with all of the unknowns out there (incorporation, patent, trademark, legalities, writing a business plan, forecasts, etc.). Within a week, we had a business plan, and immediately began sourcing our web developers and designers, and were on the path to building my business. Nearly one year after our initial meeting, we launched in May of 2010. A few months later, we popped up on the cover of the Styles Section of The New York Times… "Move over, Match.com, this is the next generation of online dating." A couple of days later, I got a call from Oprah Winfrey's Studio asking for an interview.  I knew I had gold in my hands. I left my job and started working full-time on Cheekd in November of 2010. Soon after, Cheekd went global with customers in 47 states in the U.S. and 28 countries internationally, but that didn't make for instant success…
After finishing off my savings from my 15-year career in architecture, I had to get extremely creative to continue funding my business. This is where the financial sacrifices began. I made nearly $75,000 by selling my designer clothes at consignment shops and on eBay, doing focus groups, secret shopping, app testing, dog walking, house sitting, watering plants, and selling my electronics and other odds and ends around my apartment on Craigslist. That all went straight back into my business. The biggest chunk of cash came from renting out my West Village Studio in NYC on AirBnB, while I couch surfed for 14 months, nearly got evicted, and ultimately lost my lease of 5 years in my gorgeous apartment.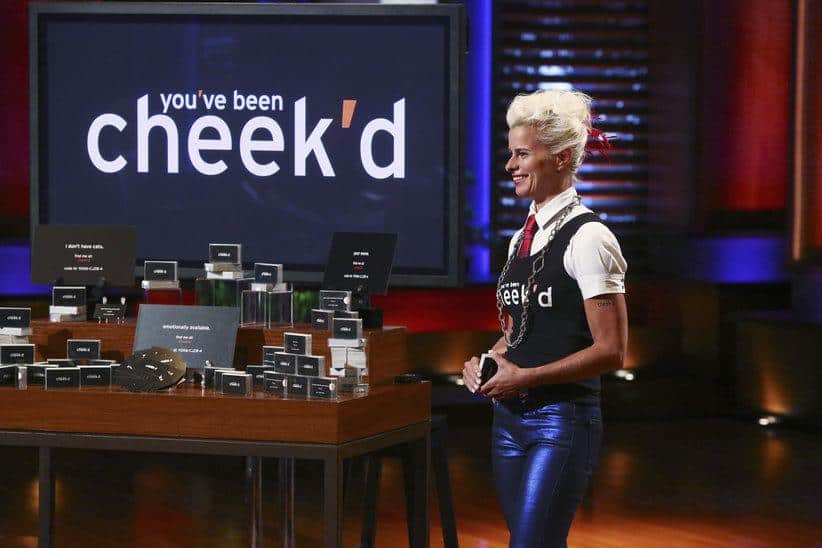 And finally, after four tumultuous years of building my startup with the wrong partners, lots of bad decisions, and some major rookie mistakes, I was determined to find a way to take my business to the next level … and what better way than to apply to ABC's Shark Tank? In September of 2013, I found myself walking down that scary shark-infested hallway into a stare-off with 5 of the harshest millionaire investors in the world. I'd never been more nervous in my entire life. When I proclaimed I was going to change the population with my reverse-engineered online dating business, serial entrepreneur and Dallas Mavericks owner, Mark Cuban, rolled his eyes, called me delusional, and immediately snapped, "I'm out." Billionaire investor, Kevin O'Leary, demanded that I quit my "hobby" and shoot my business—my passion– like a rabid dog.  After getting shot down by all five Sharks, I looked them in the eye and said, "Trust that you'll all see me again." Although those final bold words of mine ended up on the cutting room floor (adding insult to injury), in the 48 hours after the broadcast, Cheekd.com received a record-breaking 100,000 unique visitors and our inbox filled up with thousands of emails insisting that the Sharks were "out of their minds" for not investing." A little under 50 of those emails were from interested investors. Since the Shark Tank episode aired in February of 2014, I found the missing links from years before. We've raised 5 times the amount I'd sought on the show and I've gotten a CTO on board who's helped facilitate and finance the new face and technology behind the new Cheekd. It was only a matter of time, and I'm thankful I didn't take the Sharks' advice to quit and move on.
What niche or hole in the market are you filling with Cheekd?
Cheekd sets itself apart from other apps because it gives you the option to interact with a match before starting a virtual relationship with the compatible user. Instead of encouraging users to continue to hide behind a screen, Cheekd pushes you to engage in social settings while paying attention to potential matches in the area. Our new dating app gives us the power to light the spark face-to-face first, and leave the talking for later.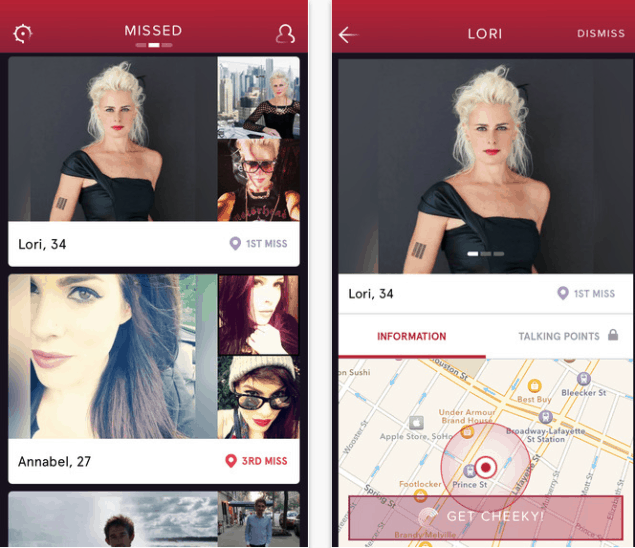 How much has your business changed from day one until now?
While the physical cards worked anywhere in the world and were a perfect way to break the ice, we found a few barriers; the main one being that our users were still quite intimidated to walk up and slip a card to a total stranger.  Looking into alternative ways we could change the platform, we discovered a way to make this IRL encounters much easier and less intimidating via a mobile solution. We've since pivoted Cheekd into a hyper-speed mobile dating app that gives users the ability to never miss a real-life potential "love connection" thanks to a cross-platform low energy Bluetooth technology, which sends users an immediate notification when someone (within their criteria) comes within a 30-foot radius of them. It's real-time and works on a subway or a plane without any cellular connection.
What are your biggest challenges in marketing Cheekd?
The financial barriers have definitely been the biggest challenge when it's come to marketing Cheekd. We initially hired a PR firm a couple of months before our 2010 launch and they managed to get us covered in a few small publications, but after paying them nearly $10K, I realized I had more passion for the subject, had tons of connections to start out and could do what they were doing and decided to go for it. The growth of my startup has been solely dependent on PR and marketing alone. On a shoestring bootstrapped budget, I wasn't able to continue paying a PR firm but as a very creative, social, ambitious, and passionate entrepreneur, I decided to take on the responsibility on my own. Ten thousand dollars lighter and several years wiser, I've been covered in just about everything from The New York Times to Tech Crunch and Forbes. Our press has extended internationally, and we now have customers all over the world. I finally got so good at it that I launched a PR firm on the side, cheekpr.com, and have started helping other financially strapped startups get coverage as well.
What types of marketing are most effective for your business?
Creative Marketing. One of my favorite stories to date is from Dublin's Web Summit when over 800 startups were exhibiting, (90% of them were men), and I decided to stand out by wearing Angel Wings throughout the conference (I have a dating business). When I was checking out of my hotel to head back to NYC, I looked down at Judy Dench on the cover of the Irish Times and there I was right next to her (me on my laptop with my Angel Wings— inside there was another 1/4 page picture mentioning my business) …. Ireland knew about Cheekd.com.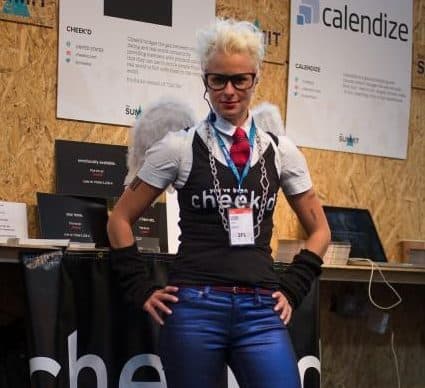 What is the #1 lesson you learned since starting Cheekd?
Embrace your mistakes! As a trained architect, I really had no idea what it took to build a business, but I've taken a crash course by building one. I couldn't even begin to count the number of times I've failed building my business over the past few years.  I've learned to welcome the mistakes and even joke that I've learned so much from them that I'm going to keep making more of them on purpose.  I've taken a crash course in building a business and failing has probably been the greatest lesson of all.
If you won $50,000, how would you invest it in your business?
I'd hire a dedicated app developer to constantly improve and stay on top of innovating our app's technology.
What advice would you give to someone looking to start their own business?
My strongest advice for others considering taking the entrepreneurial leap is if you truly believe in your idea, give up excuses and doubt, surround yourself with a trusted and talented team, bulldoze forward, and DON'T. LOOK. BACK.
What can we expect from Cheekd in the next year?
My new partner and I are launching a new Bluetooth-based business/ networking app that works similarly to Cheekd. The way that people currently network at both small and large events is a disaster. We've both attended hundreds of events and no one knows who's who. As a speaker, you have no idea who is in the audience. As an attendee, you have no idea who is sitting next to you and the networking opportunities are never that fruitful. We plan on changing the game. Our new app will allow attendees to make real-life connections at events when someone within their interest (whether it be an investor, a developer, or simply just for a networking opportunity) is nearby. It's going to be a bit like LinkedIn, but in the real world.
To learn more about Cheekd, please visit Cheekd.com.

Looking to get your own Startup off the ground? Meet StartupSites, our all-in-one digital marketing service for startups and small businesses on a budget. Get started today and you too could be sharing your StartupStory!