Courtney Jones believes that no woman should have to choose between raising a family and advancing in her career. By creating MomSource Network, a resource for women across the nation to find employment opportunities that will accommodate their unique schedules and lifestyles, Courtney is working to bridge the gap between the roles of "mom" and "working professional". As a working mother herself with a strong belief in startups and resilience, Courtney Jones is on a mission to redefine work-life balance with MomSource Network.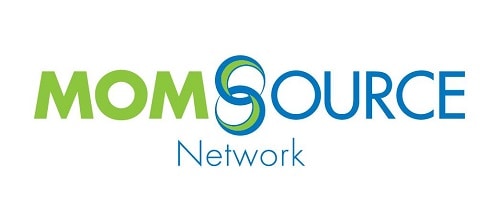 Why were you inspired to start MomSource Network?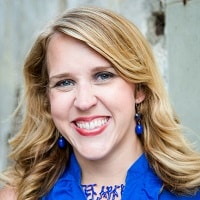 MomSource Network was inspired by my personal experience.  I was a full-time working mother with two children and while I desperately wanted to continue to advance professionally, I also wanted more flexibility in my schedule to spend time with my family.  
As I started discussions with other moms, I realized that many of us felt the same struggle to find the way to be the best at both the office and at home. The purpose of the MomSource Network is to offer resources for professional development, peer networking, and employment options to help women successfully navigate their journey to achieving a work-life blend.
How did your business get started?  From the good, bad and ugly, what was your startup process like?
My business started by accident!  After successfully negotiating a flexible schedule for myself, a friend shared her story and said she would love to return to work if she could find an employer who valued her contributions more than her time card punches. I made an introduction for her to a business owner who hired her part-time.  After working with a few women to help them negotiate flexible schedules or connect them to progressive employers, I decided to leave my corporate position and devote my time to helping other women prepare themselves with tools, support, and connections to businesses that understand and value a less than the traditional work environment.
What niche or hole in the market are you filling with MomSource Network?
Our specialty is in working with educated, professional, mid-career women who have professional experience and are committed to finding a work-life blend through flexible full-time, part-time, job-share, or remote work. Research shows that a woman who takes even a 2-3 year break from the professional environment will sacrifice 30% of her lifetime earnings!  We are empowering women to stay engaged by thinking of their careers as a dial rather than a switch.  It's not that you either "work full-time" or you "stay at home" but instead try to recognize that there are times when you can focus full-throttle on advancing your career and other times that you may want to dial back to allow you to focus on other priorities.  There is a huge continuum that exists between those most common "all-or-nothing" work schedules.
How much has your business changed from day one until now?
Our mission and our passion for advocacy are the only things that have NOT changed!  We've invested in proprietary software, expanded from a couple of Southeastern cities to working with companies and clients nationally, and have built a network of thousands of women who are searching for their perfect blend.
What are your biggest challenges in marketing MomSource Network?
All of our team members work results-oriented, deadline-driven schedules from their home offices. It sometimes feels as if we are disadvantaged in terms of visibility and marketing by not be headquartered in NYC or San Francisco. While we love both of those cities, we want to prove that a tech startup that was founded in the Southeast for the advancement of moms can receive the same type of media and visibility that startups from larger cities benefit from having.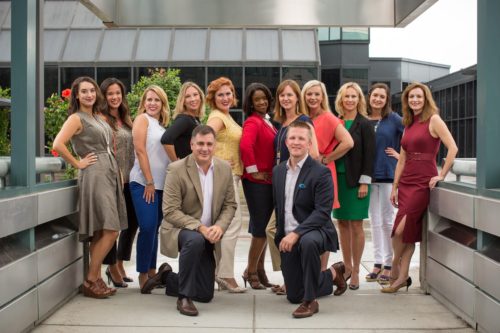 What types of marketing are most effective for your business?
Digital marketing, earned media, and content marketing is by far the most effective way to reach our target market.
What is the #1 lesson you learned since starting MomSource Network?
Resilience. In the startup world, there are extreme highs and even lower lows. I believe that if you are rooted in your "why" that you can bounce back from much more than what you think is possible. Believe in what you do and stay the course.
If you won $50,000, how would you invest it in your business?
$50,000 would allow us to offer superb content, virtual workshops, and connections to potential employers to 500 new women.  Our members need to know that they are supported and that our communities value their desire to be contributing professionals and to raising children!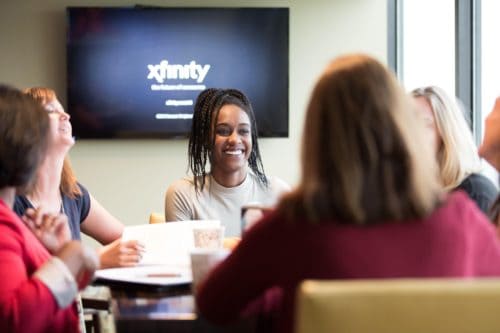 What advice would you give to someone looking to start their own business?
The advice I would give to someone considering starting their own business is to be brave, be resilient, and believe that if you don't do it, nobody else will. Surround yourself with good people. Enjoy the ride!
What can we expect from MomSource Network in the next year?
In 2017, MomSource Network will serve 10,000 new women across the United States.  We will connect our members to thousands of new employment opportunities, provide world-class content on how to navigate the delicate waters between work and life, and encourage peer networking that validates the decisions that each individual woman makes for herself and her family. We also hope to build our internal team leaders, advocates, and investors.
To learn more about MomSource Network, please visit MomSourceNetwork.com.

Looking to get your own Startup off the ground? Meet StartupSites, our all-in-one digital marketing service for startups and small businesses on a budget. Get started today and you too could be sharing your StartupStory!