MANAHAWKIN, March 1, 2017 – Creative Click Media has announced the launch of the Great Entrepreneur Challenge, a nationwide search for the next great entrepreneur idea.  The competition is intended to celebrate aspiring entrepreneurs, with a grand prize all-inclusive digital platform designed to turn one creative business idea into a reality.
The Great Entrepreneur Challenge will reward one motivated, energetic, and passionate hopeful entrepreneur with the tools and guidance needed to launch their business idea to digital success.  The winner will receive complimentary website design, social media support, an SEO jumpstart package, and a year's worth of in-house or virtual consulting.
Applicants should be prepared to submit their business idea and their inspiration behind the business, along with any additional supporting materials to best demonstrate their vision.  Video submissions are also encouraged, but not required.  Submissions should not be entered on behalf of already established businesses.  Non-profit and for-profit business ideas will both be considered.
The competition will run from March 1 to April 30, 2017, and a winner will be announced on May 6, 2017, at the conclusion of Small Business Week.  Submissions will be considered and judged by Creative Click Media staff.
"We're eager and excited to be able to provide a hopeful entrepreneur with a platform to turn their vision into a thriving business," says Creative Click Media founder Adam Binder.  "As an entrepreneur myself who started this business with little more than a laptop and an idea, I've learned that having a digital presence is invaluable.  It doesn't get any better than helping someone in the same place I was just five years ago get a head start on the rest of their career."
For more details on the Great Entrepreneur Challenge, please visit creativeclickmedia.com/great-entrepreneur-challenge or reach out directly at challenge@creativeclickmedia.com. 
---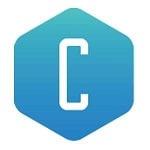 About Creative Click Media:
Creative Click Media was founded on the belief that good design is good for business, and that design has a major impact on the way users & customers perceive, and respond to, the brand they interact with daily. We help brands express themselves via creative solutions for the web…and beyond.  Please visit creativeclickmedia.com for more information.