In this StartupStories feature, we chatted with Eyal Levy, CEO of Yogibo. Founding Yogibo initially as a way to help his family, Levy has built his business of imaginative pillows, rugs, and furniture into an international brand. We've uncovered Levy's most valuable marketing tips, the challenges he's faced, and just how his innovative entrepreneurial skills aided in Yogibo's success.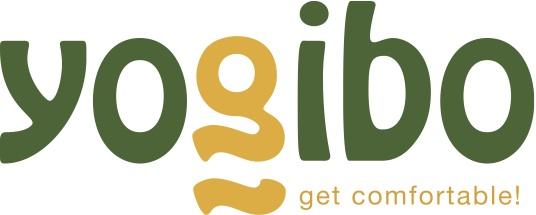 Why were you inspired to start Yogibo?
It all started when my wife was pregnant with our second son and we were looking for something that would help her sleep comfortably on her belly. When overseas, we discovered the idea of a bean bag made with stretchy fabric. This solved our problem. Later, many of our friends who visited us and tried the product were amazed at how different and comfortable the product was. We decided to start making a different and improved variation of the same concept.
How did your business get started? From the good, bad and ugly, what was your startup process like?
My initial plan was to exclusively sell our products online and partner with retailers and re-sellers. I soon realized that people became much more open to buying once they actually experienced first-hand how comfortable the bean bags are. This is obviously very difficult to do online, no matter how many videos or testimonials you have.
I opened the first store in one of the upscale malls outside Boston but since I didn't have a lot of capital to invest, most of the work of setting up the store was done by myself and by the couple of employees that I had at the time. In order to save every single dime, I worked at the store during the days and weekends, and during nights, I assembled the products and worked on other aspects of the business.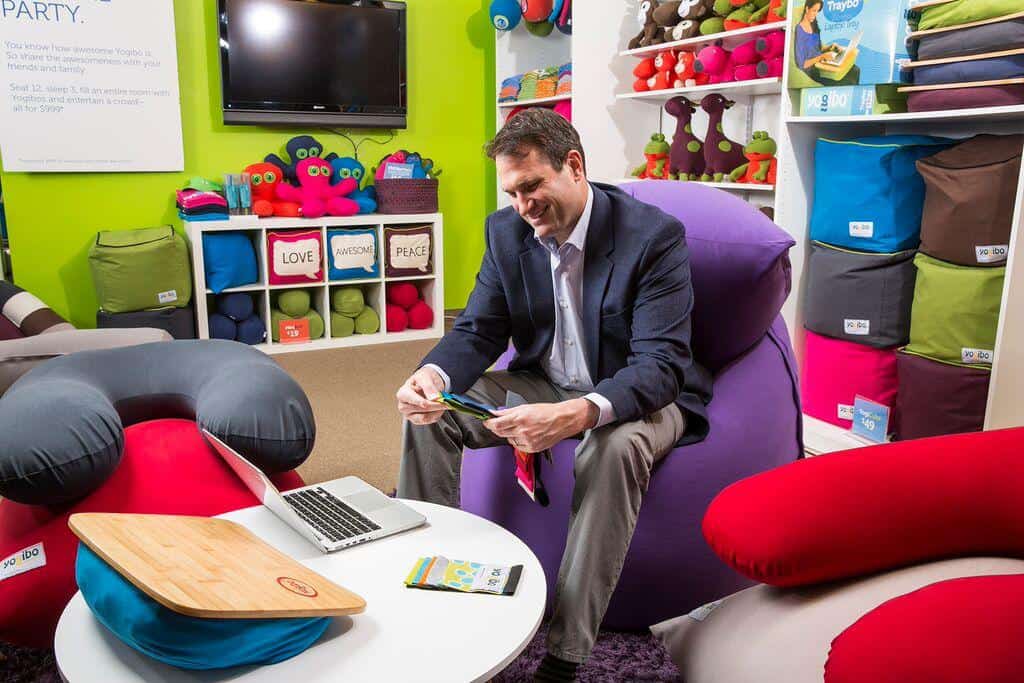 What niche or hole in the market are you filling with Yogibo?
Yogibo actually reinvented the bean bags and pillows concept. Our bean bags and pillows completely conform to your body. Before we started, the bean bags market had products that either with lower quality or level of comfort or higher priced ones with luxurious design. We filled this missing segment with superior, high-quality products and reasonable pricing.
We applied the technology to different products like back pillows, laptop trays, weighted blankets, travel accessories, and more. We also expanded the unique fabric and contemporary design to other lifestyle products.
How much has your business changed from day one until now?
The business started out of my basement, and in the first year, selling mostly online. During the 5 years to follow, we developed several channels including our own 8 stores in the US, several wholesale accounts, an e-commerce website, and more. Now we have 26 stores in the US. Since 2014, we have started expanding internationally as well. We opened distribution in Japan, Canada, Korea, and the Middle East.
What are your biggest challenges in marketing Yogibo?
People really need to try and feel the products to appreciate how comfortable and different they are. The most common reaction that we get when somebody tries a Yogibo is "Wow, I didn't expect that". Getting people to try them, or at least realize their benefit, is obviously quite hard to do through traditional marketing channels such as online advertising, pictures, etc, but I think we've been able to overcome this obstacle quite well. It's still a challenge when it comes to other parts of the country where we don't have much of a presence.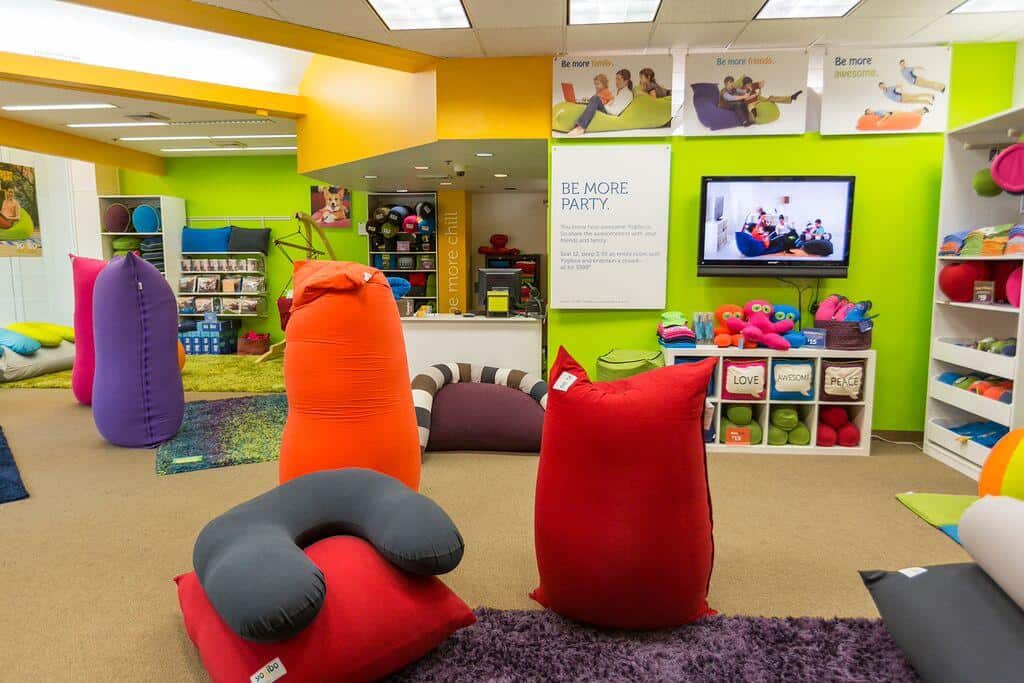 What types of marketing are most effective for your business?
The most effective marketing that we do is demonstrative techniques where we get people to try the products. For example, we're demonstrating the products at a lot of events and festivals. We exhibit in more than 200 different events a year with more than 6 million people attending those events.  [In addition,] partnerships with other companies and places. We have our products displayed in children's museums, coffee shops, yoga studios, and more.  Then we of course use other online marketing tools.
What's the #1 lesson you've learned since starting Yogibo?
Plan carefully, the cash flow is key. Growing a business takes a lot of both expenses and capital. It's important to plan the cash flow by the week and invest in things that bring a very fast return on investment.
If you won $50,000, how would you invest it in your business?
Right now, we'd probably invest it in the development of additional products to sell on the existing channels.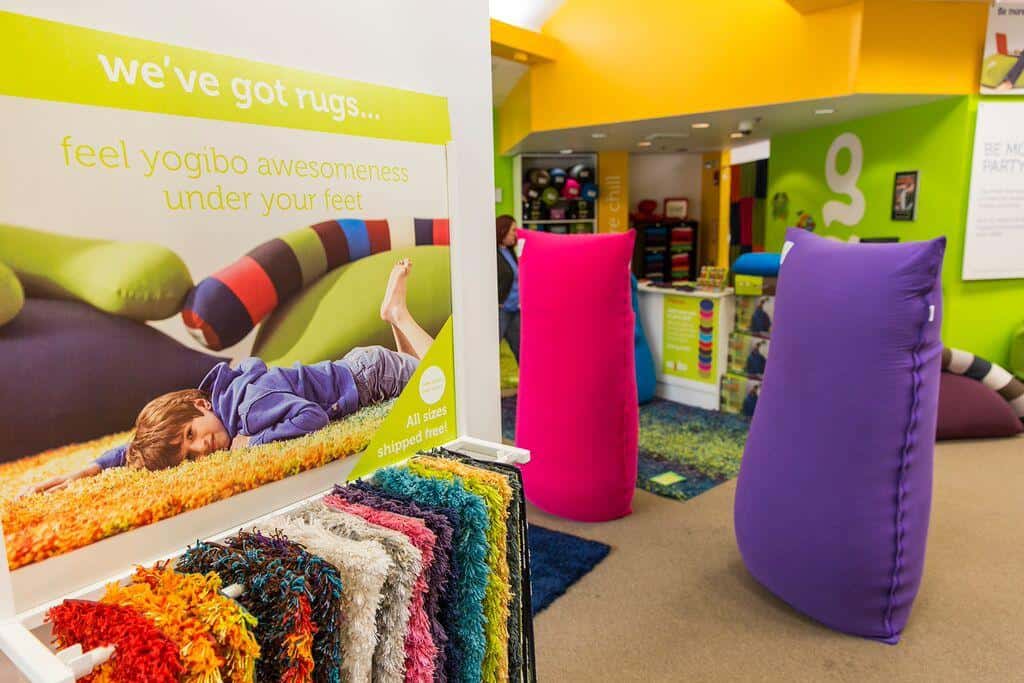 What advice would you give to someone looking to start their own business?
Starting a business is like a marathon at a sprint pace. Be aware that you're going to work extremely hard for a good amount of time until the business can support itself. Be ready to make a lot of sacrifices. Make sure that either yourself or your team have all the necessary skills for the business such as sales, marketing, operations, etc.
What can we expect from Yogibo in the next year?
We're building a franchising system and planning to start franchising territories in the US and distribution in a couple of other countries. We're also planning to launch many new products.
To learn more about Yogibo, please visit yogibo.com.
Looking to get your own Startup off the ground? Meet StartupSites, our all-in-one digital marketing service for startups and small businesses on a budget. Get started today and you too could be sharing your StartupStory!