2020 has been a year just like any other.
Just kidding – the COVID-19 pandemic has completely shifted the way thousands of companies across the world handle "business as usual." Even as our country slowly begins to reopen in waves, many businesses are still looking at potentially months before they can open the doors to their office again.
Our company has been working from home since March, and even made the decision to transition to a fully remote model for the foreseeable future if not for good. Our team has been fortunate enough to have an easy adjustment to our new work-from-home "normal," but we know this certainly isn't the case for many businesses who rely on face-to-face interaction for maximum productivity.
With this in mind, we asked 25 business owners, entrepreneurs and marketing professionals to share the productivity hacks that have helped them cut through the chaos of being at home while staying productive.
---
Take Breaks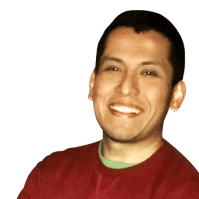 My number one tip is to take breaks. Getting distracted in an office can be a challenge, but at home, distractions appear everywhere. Taking breaks by following the Pomodoro method is a great place to start. You get a 5-minute break every 25 minutes of focused work sessions and a 30-minute long break after four 25-minute sessions. This is a popular technique you can use to remain productive while working at home.
-John Pinedo, Founder of Freedom Bound Business
---
Be Firm With Your Needs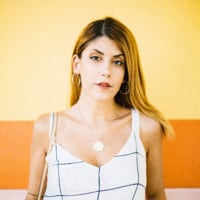 Be kindly firm with your needs and get a clear understanding of your projects – since you're not in the office, it's going to be harder to get people's attention or push action items along. If you have items that are important, make sure you let your team or clients know WHEN you need their approval and don't be afraid to set up phone meetings just to make sure everyone is on the same page! This will be critical because so much direction can get lost in email.
-Tara Miremadi, Digital Brand Manager at Margaux Agency
---
Create a Routine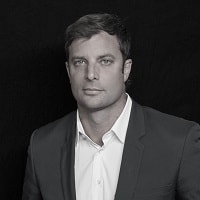 The best way to stay productive while working from home is to have a clear routine. You need to trick your brain into thinking you are still at work, and that you have that same energy and passion while working from your computer at home. Make sure that your desk is not in your bedroom; put it somewhere quiet where you can work properly and take those conference calls. Make sure to get dressed and eat before starting, it's all about keeping that familiar routine. And finally, make sure to completely switch off when you are off the job. The work may just be in the other room, but it is tomorrow's problem after 5pm.
-Ethan Taub, CEO of Loanry
---
Strive For Structure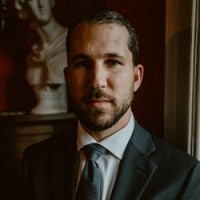 When you're working from home as we are at WikiLawn, you often have to stay on track of your own productivity. There are plenty of distractions, many of which (like family) can't really be avoided. It can be easy to get pulled out of productivity mode and spend the whole day trying to catch up.
I personally need organization and structure, so I've had to adopt certain processes into my day. The first is task blocking. I make a list of what I need to do in a day and assign each task to blocks of time. I only work on that task, focusing my attention in short, 30-minute bursts with brief breaks in between until the task is done.
I've also used Trello much more since working remotely. Trello helps me manage all my tasks and allows me to see the progress I'm making, what still needs to be done, and where the rest of my team is on the tasks I've assigned them.
-Dan Bailey, President of WikiLawn
---
Wake Up Early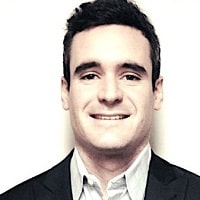 It's been said many times before by entrepreneurs, but wake up early. I start my day at 4:45 AM and I like to have about ~40% of my to-do list done for the day before most people wake up. It gives an immense feeling of accomplishment and pushes me to do even more over the remaining part of the day.
-Chris Riley, CEO of USA Rx
---
Get Moving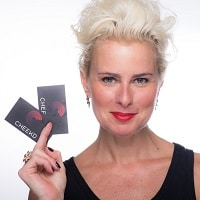 As soon as I wake up, I start the coffee maker then I roll out my yoga mat and do 30 pushups, 100 sit-ups and 3 rounds of one minute planks followed by a quick stretch. It takes less than 20 minutes and not only does it get my heart pumping and immediately wake me up, it gives me a calm start to the day! Then I grab my coffee, crack open my laptop and begin the entrepreneurial grind already 200 calories lighter!
-Lori Cheek, Founder & CEO of Cheekd
---
Communicate Consistently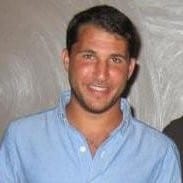 My best tip to anyone who is working from home, who may be more used to an office environment, is to communicate with your coworkers. It is much easier to stay productive when you know what is expected of you and how fellow team members are going on their part of any projects you are working on together.
When you are stepping away, giving a quick note in Slack or another team messaging system is a good habit to get into, so that no one is waiting for a reply that may take an hour or more. Just be respectful of the people you work with and manage your time in a way that will help you to remain a valuable member of the team.
-Jesse Silkoff, Co-Founder and President of MyRoofingPal
---
Create a Workspace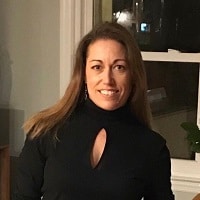 My advice to anyone working remotely is to set up a dedicated space to work… whether that is a desk in the corner of a bedroom/living room or an actual home office.  Make sure you have everything you need at your workstation to not only set you up for success during the day, but to also decrease distractions and reasons to get up and search for what you need.  If you are used to office chatter, you may want to play a podcast in the background while you work or listen to music.  For me, I need complete quiet and don't have any background noise and definitely don't turn on the TV during the day.  I use household chores as a way to step away from my desk, and it actually makes doing a load of laundry a nice distraction.
-Alex Durant, Owner/President of Durant Consulting
---
Check In With Yourself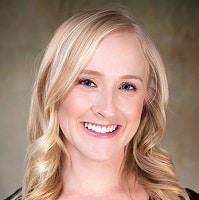 Are your basic needs being met? Are you drinking water, eating nutritious meals, taking breaks, feeling safe, and doing your best to get good rest? Whenever stress, anxiety or a flood of emotions impedes on your work – come back to these four things: food, water, warmth and rest. Notice your breath, make time to breathe deeply. Try mini meditations. This is deep breathing exercises that can clear your mind; even 15 seconds to center yourself and refocus on whatever task you're working on can be beneficial.
-Anne Descalzo, Founder of Clutch
---
Meal Prep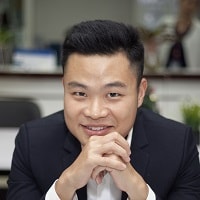 I know it sounds silly, but when you're in the middle of a project, taking time to prepare a full breakfast or lunch can interrupt the flow. I often do partial prep. I'll cut up some fruit and sautee some vegetables. That way I can throw the veggies into scrambled eggs in just a couple of minutes.
-Kenny Trinh, CEO of Netbooknews
---
Eat Well

I need to start each day with a filling and nutritious breakfast. This really is the foundation of a productive day. If you start the day hungry, things tend to spiral out of control leading to overall mood fluctuations and a sense of lethargy – this tends to always make the day feel much longer than needed! It is also important to eat a balanced lunch in the middle of your day to keep your energy levels up. Pre-planning your meals is the key to this when working from home, this minimises the time and effort you have to put into deciding what to eat!
-Arjun Ravrani, Co-Founder of SOLITAIRE100
---
Wear Shoes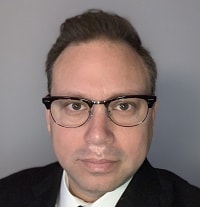 Wear shoes! Specifically brand new running shoes because they trick your mind into a feeling of action, and trigger your competitive mindset. The moment you lace up you will find that your heart rate automatically rises a bit, and is like having a cup of coffee all day long. There is a feeling of a "new you" when you buy a new pair of shoes, and coupling that with a lifetime of your brain associating running shoes with "being in motion" you will see immediate results of productivity. If you want to really elevate your productivity game add a pair of ankle-high workout socks, and your favorite playlist… you know the list of songs that make you want to dance in front of the mirror when nobody's looking!
-Derek A. Martinez, Manager, Business Intelligence Solutions
---
Position Your Desk Strategically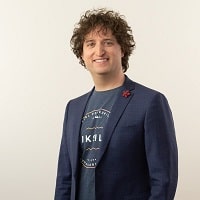 If you can turn your desk away from your home that could help you maintain your focus. If you keep looking at your living room or kitchen, you may be tempted to get up and take a break. Some people like using noise-canceling headphones in order to completely detach from their surroundings and dive into work. This is highly individual as there are people who prefer working in a room with some background noise.
-Tom Winter, Co-Founder of DevSkiller
---
Identify Your Distractions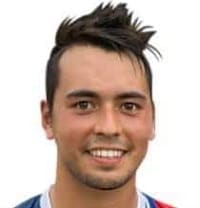 Making the switch to working from home full time after the pandemic hit was really challenging. It was hard to focus and I'd find myself getting distracted by playing computer games or browsing through Netflix for a new and interesting documentary to watch.
Over time, I've learned to identify my distractions, anticipate, and avoid them. For example, I removed the couch in my home office so I won't be tempted to take naps in the middle of the day. So if you're adjusting to working from home yourself, start by examining your habits to identify potential distractions and put things in place to avoid them.
-Allan Borch, Founder of Dotcom Dollar
---
Allow For An Adjustment Period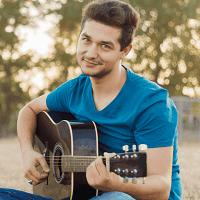 As a working musician, I'm used to being on the road for eight to ten months in a year. Being at home almost 24/7 needed some getting used to. However, I didn't force myself to get productive right away. I eased myself into a new routine.
The absence of gigs and music events has allowed me to focus all my energies on my blog. These days, I'm busy writing tons of articles and have become more active on social media. I also work with other artists at my home recording studio.
-James Bullard, Founder of Sound Fro
---
Multi-Task Less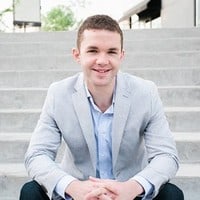 It's extremely tempting to multi-task during any remote meeting, especially if you're not particularly engaged. My team has a no multi-tasking honor system during our video conference meetings. That means that we all commit to giving our full attention and make sure our video and collaboration tools are the only things open. Brainstorming doesn't work when your brain is somewhere else! A 15 minute meeting with everyone focused can accomplish a lot more than an hour if everyone is trying to multi-task.
-Adam Sanders, Director of Successful Release
---
Be Realistic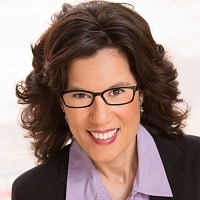 Many people create their task lists from stream of conscious – whatever tasks pop into their head get captured on a list, and that list becomes their goal for the next day. The important step that's missing is time estimation. When you understand how much time you have in a day to actually work on anything from a to-do list, you'll narrow down which items to work on. My to-do lists are based on how much time I have left in the day after I factor in already-scheduled meetings and appointments.
–Helene Segura, M.A. Ed., CPO®, Time Management Fixer
---
Plan Ahead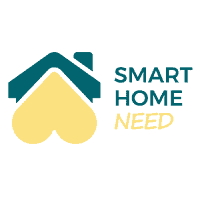 Plan your working day in advance. Use the last 15 minutes of your working day to review and complete the agenda for the next day. When doing so, try breaking-down what you need to do in working packages of about 50 minutes to stay focused.
-Sharon, Founder of Smart Home Need
---
Become An Active Listener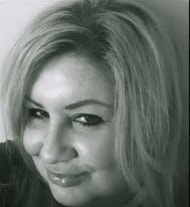 Really listen when on calls and try to gauge emotion that you would otherwise see-through body language. This takes time to master but if you pay attention you will learn someone's emotion or body language from what they say or don't say. For example, I often present. There can be silence when I ask a question. I will then ask, is everyone still here or is there a concern. It's usually a concern. Another way to gauge the emotion is to listen for tone of voice change. Lastly, pauses or people struggling to find the right words can be a sign that they are uncomfortable or not willing to be as candid as they may be otherwise.
-Nikki Webster, Brit On The Move
---
Prioritize Your Tasks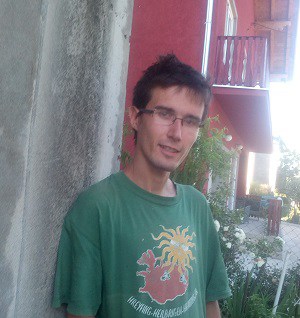 Every day comes with its unique must-do-task sitting perched at the top of your to-do list.
My best tip for effective work from home is to finish the most important daily task first.
Get it done in the morning while you're hyper energized and raring to go.
As a bonus, you'll feel great and accomplished. And finishing the most important task makes you pumped for the challenge that is cross off all others tasks from the list.
-Nikola Roza, CEO & Owner of Nikola Roza- SEO for the Poor and Determined
---
Lean Into Technology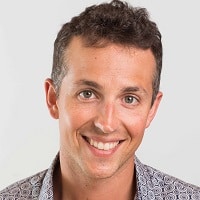 The primary tip I'd offer is leaning into technology and applying systems/processes to it's use. I've been saying to anyone who will listen that as challenging as this moment is, if it happened at ANY other time in human history, we wouldn't be able to conduct business in any remotely effective manner. Cloud storage, SaaS, cell phones, broadband—these tools allow us, should we choose (or in this case, be forced to) work from home indefinitely and productively.
Specifically, my group has adapted Microsoft Teams, which came free with our subscription to Microsoft 365, so there was no additional cost to deploy it. It's super easy to use, compatible with all formats (PC, Mac, mobile), and allows us to stay on the same page throughout the different divisions of the firm including marketing, finance, sales, administration, etc.
-Daniel Koffler, Founder/President of New Frontiers-Executive Functioning Coaching
---
Be Flexible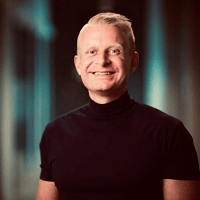 If you want to work from home more effectively, the best tip I have is to work flexible hours. If you're an employer, make sure to give your employees the freedom to set their hours because it's practically impossible to do a traditional 9-5 schedule when you're at home. Especially if you live with your children and family, it's far better to have a flexible schedule. That way, you can adjust your hours to work whenever you feel the most productive and when you have the least distractions. For me personally, that means working late at night when everyone else is sound asleep, or waking up really early in the morning so that there is complete silence all around me.
-Stefan Smulders, Founder at Expandi
---
Utilize Project Management Tools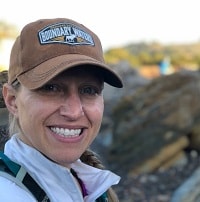 Project Management tools like Trello, Asana, and Basecamp allow us to clearly break down projects and tasks, and monitor the progress of each goal or task. All three have excellent free trial versions that allow you to track projects, comment on tasks, add labels to assignments, and receive reminders through email alerts. Our favorite of the three is Trello – we just love their features and the mobile app makes it easy to manage everything right from your phone.
-Julie Singh, Co-Founder of TripOutside
---
Create a Deep Work Window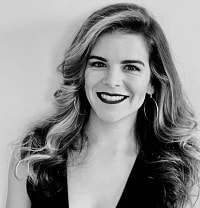 I suggest a window of 2-3 hours of deep work since that gives you enough time to dive deep into a task and create quality work, but to also come back up for air and check in with your coworkers. Deep work helps to temporarily turn off all of those distractions. The challenge of doing deep work is going "offline". Being available is an important part of working remotely. However, you can combat this by marking your deep work time on your calendar and letting your colleagues know that you will be unavailable for a few hours, but will circle back with them as soon as you're back on.
-Andrea Barnhill, Co-Founder & Director of Ops for Socratik
---
Remember to Recharge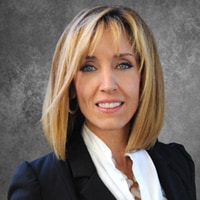 It's important that you give yourself a chance to recharge, and for me that means stepping away from my desk or workstation. It may look different for you; it could be as simple as brewing a fresh cup of coffee, but I think you'll find that a change of scenery helps you return to work focused and productive.
-Monica Eaton-Cardone, Co-Founder & COO of Chargebacks911
---
How Are You Staying Productive From Home?
Now that we've covered these 25 productivity tips, we're curious to hear what's been working for you. How have you been staying productive while working from home? Which of these productivity tips will you be integrating into your workday routine? Sound off in the comments below, and if you're still adjusting to our new normal, check out our 10 tips for small businesses to survive COVID-19.