We're thrilled to unveil our newest column StartupStories, a series dedicated to celebrating small businesses across the nation who have grown from a seedling of an idea to a bona fide success story.  In this column we'll be hearing from the innovative minds behind the business, learning about the trials, tribulations, and triumphs throughout their startup journey that got their business where it is today.
Kicking off StartupStories we spoke with Scott Eisenberg, CEO & Founder of Swap the Biz.  Since 2010, Swap the Biz has been reinventing the way we view networking by offering luxe, nightlife-inspired business after-hours events.  Here, Scott fills us in on the inspiration behind Swap the Biz, the company's evolution from the idea phase until now, and what we can expect from Swap the Biz in the next year.
Why were you inspired to start Swap the Biz?
I always wanted to get back to doing something that I loved and found rewarding.  I went out to a few networking events and they were similar to the events I had created as a nightlife promoter in an earlier career, and from what I saw I thought to myself I could do this better with my eyes closed!  So I did!
How did your business get started?  From the good, bad and ugly, what was your startup process like?  
I went out to lots and lots of other networking events and just kept meeting more and more people.  I then planned and executed my first event, which was profitable out of the gate.  The difficulty was that I was running my own law practice, had two kids, and had twins on the way about 3 months later.  The struggle was always the lack of time and the idea that I needed to take a conservative approach to the launch of the new business because of the responsibility of having four kids.  As I knew then and with hindsight now I should have gone full throttle from day one.
What niche or hole in the market are you filling with Swap the Biz?  
Networking organizations are focused on business without any human interaction at the forefront.  The objective, of course, for us and them is business, however by focusing on social connectivity and relationship development out of the gate, you get there faster, stronger and it leads to long-term meaningful relationships.  This, in turn, means more continual success for our members.  We drive relationships that lead to business and we add that community feel and make it fun, which most business organizations lack.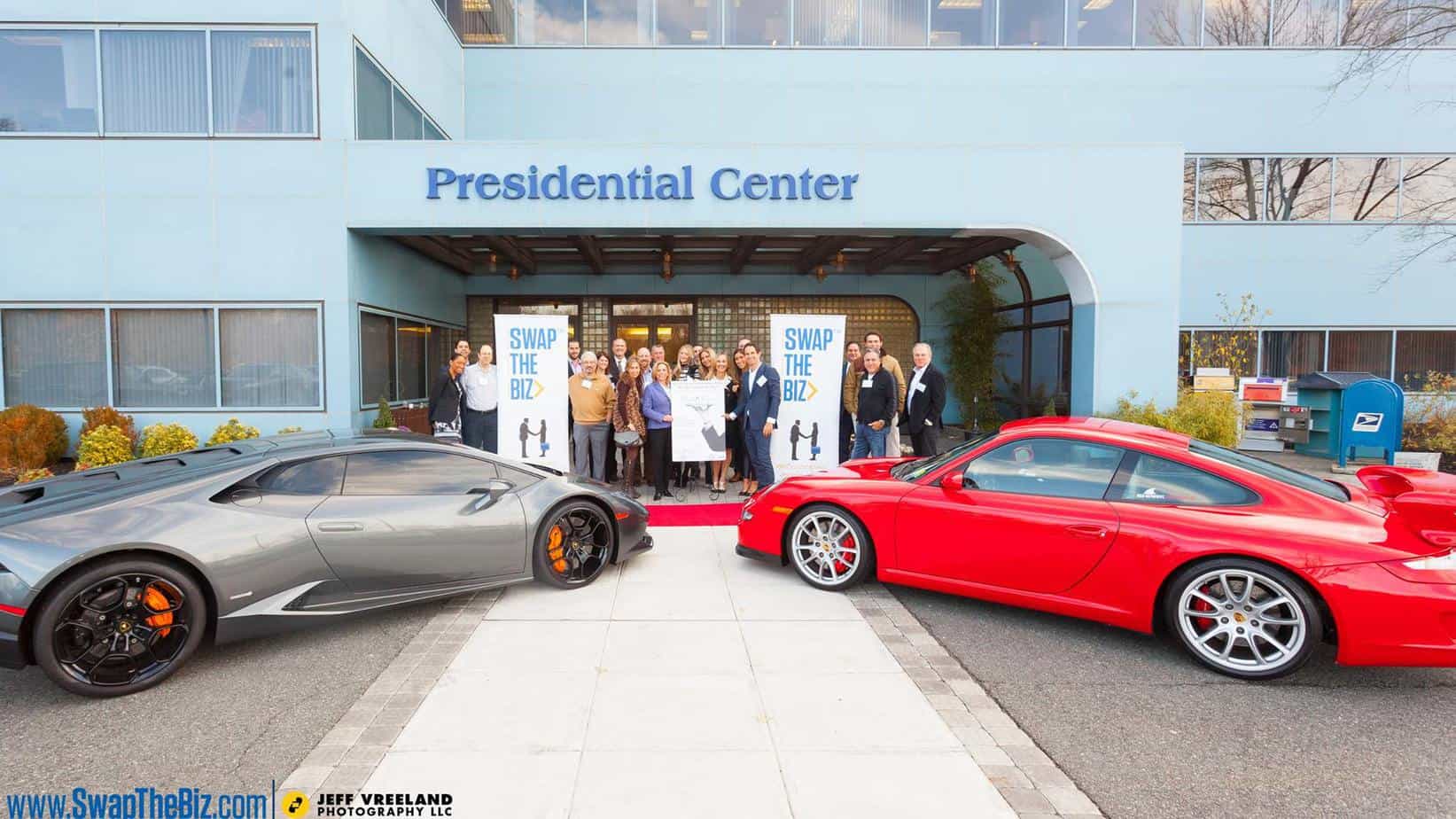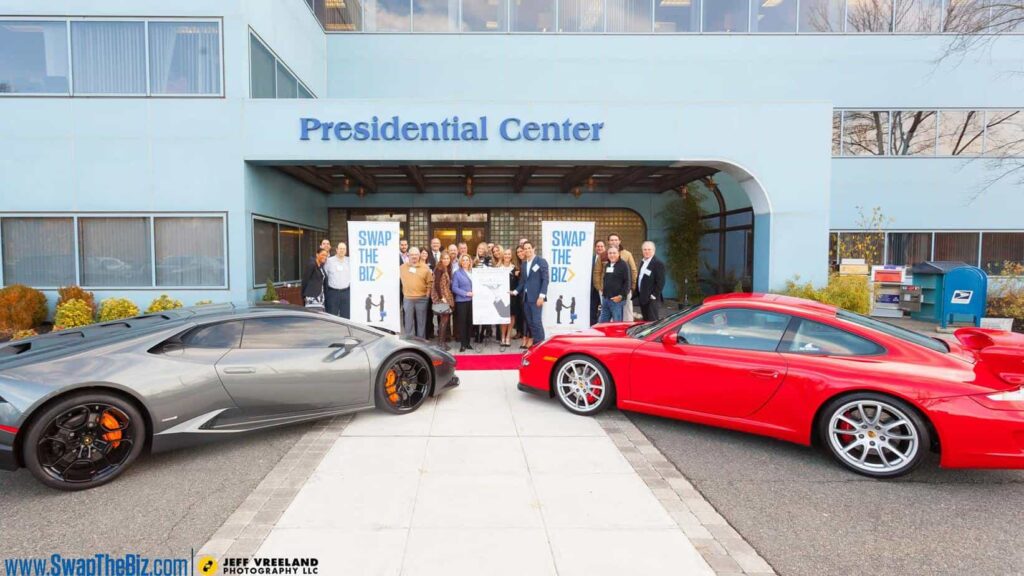 How much has your business changed from day one until now?  
The core values of relationship development and social connectivity coupled with time efficiency, effectiveness, and fun for our members to close deals have not changed.  The business operationally as well as how we orchestrate our events has evolved significantly.  We continually morph to improve based upon member feedback, the environment, and what we believe as thought leaders in the arena are the best ways to be more successful for our members and ourselves alike.
What are your biggest challenges in marketing Swap the Biz?  
The biggest challenge in marketing Swap The Biz is for people to understand that we are truly different than the other tired networking organizations that they have experienced.  There tends to be a mindset that they are all the same.  Once someone experiences our events and meets our members they always recognize the value which is what we attribute to such a high sign-up rate compared to the number of guests that attend.  We often say, and it is the truth, we are not looking for guests, we are looking for members.
What types of marketing are most effective for your business?  
Meeting people directly, explaining our value proposition, and the guests that our members bring are the most effective marketing for our business.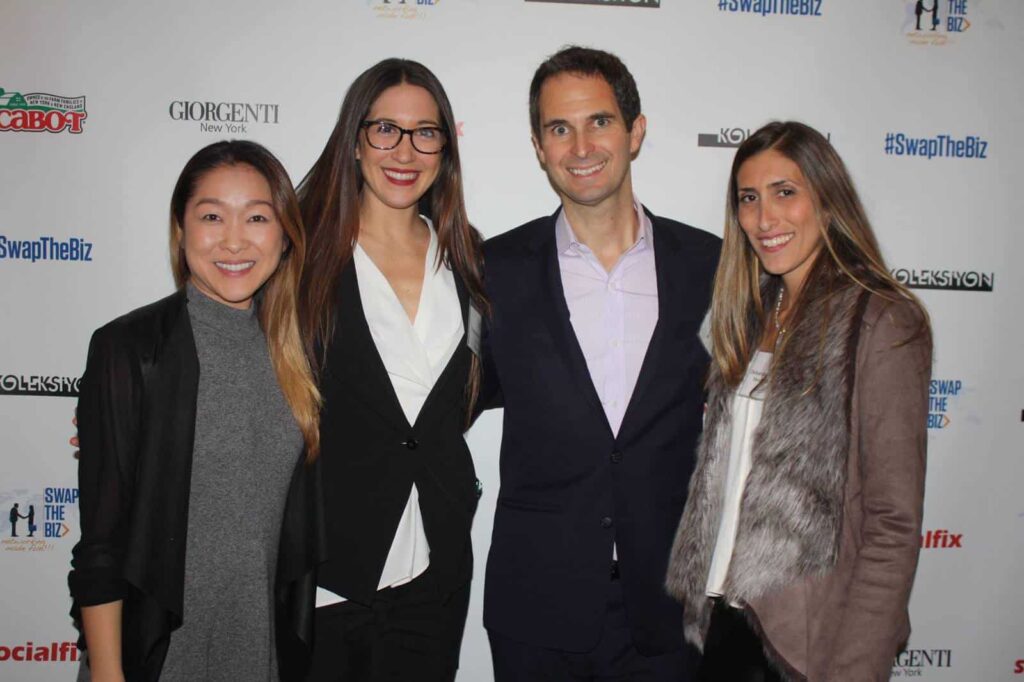 What is the #1 lesson you learned since starting Swap the Biz?
There are multiple lessons I have learned since starting Swap The Biz.  However, one that stands out is that you cannot trust feedback if does not match what is happening.  You must dig deeper.
If you won $50,000, how would you invest it in your business?  
I would hire another person in operations to orchestrate our events to enable me to have more time focused on sales and the growth of the business.
What advice would you give to someone looking to start their own business?  
The best advice I could give someone looking to start their own business is to just go ahead and do it! They are going to stumble and they are going to make mistakes, but time waits for no one.  Get out there and do it, and simultaneously get as much advice and support as you can from those with experience in whatever it is that you are doing.
What can we expect from Swap the Biz in the next year?  
The next year for Swap The Biz looks extremely bright as we are expanding into new markets.  We are currently in NY, NJ, and are expanding into Long Island next month.  Our goal is to triple the number of groups next year to 30 and expand into the beginning stages of a national footprint.  Alongside that, we will have a new online platform and expect more six and seven-figure success stories to come for our members.  We can not wait!!
To learn more about Swap the Biz, please visit swapthebiz.com.
Looking to get your own Startup off the ground?  Meet StartupSites, our all-in-one digital marketing service for startups and small businesses on a budget.  Get started today and you too could be sharing your StartupStory!