Can you believe we're almost two weeks into 2017 already?  Looking back at where we were this time last year, it's undeniable what a monumental year we've had at Creative Click Media.  Our team is bigger and stronger than ever before, we smashed our sales goals enough to move into an office space, and we made so many meaningful connections with clients, colleagues, and nonprofits in our area.  
Goal setting is an incredibly powerful tool in helping you visualize your success, hold yourself accountable, and receive a healthy dose of motivation.  We already shared Business Resolutions from 101 Professionals along with our Director of Distraction Miles' thoughts on New Year's resolutions, and now our team is sharing some of their professional and personal goals for 2017.
---
Adam Binder, Founder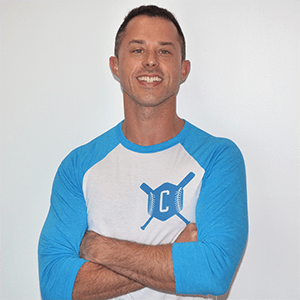 2016 was a HUGE year for Creative Click Media.  Looking ahead to 2017, it only makes sense to strive for an even bigger, stronger, and more successful year.
Professional Goals:
Double our sales

Provide continuing education to our team

Develop the consulting, teaching, and speaking portion of our business

Continue to expand our service offerings

Make a bigger, more focused positive impact on the local community
Personal Goals:
Complete my 200-hour yoga teacher certification

Fine-tune my craft at beat-making and music production

Strengthen my healthy cooking technique and variety

Read more, write more, and learn more

Spend more quality time with Miles

Take Miles on several educational trips

Write and publish a motivational book for business owners
---
Amanda Erdmann, Director of Client Services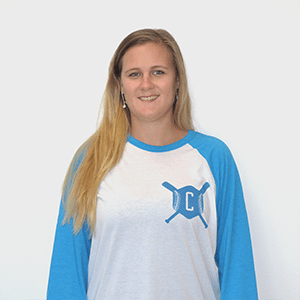 Professional Goals:
Teach: The more I teach, the more confident I become in my skills. Additionally, the more I teach my staff, the more they know and can expand their skill sets. I would like to teach a workshop once a month and start holding client workshops every quarter.

Write: whether personally or professionally, I just want to write more. For me, writing, reading, and learning all go together. I learn so many things when I'm actively writing because I need to do research. I need to take the time to start doing this more often.
Personal Goals:
Meditate: Meditation has helped me during rough times so this year I plan to make it a part of my daily routine

Redo my Kitchen: This is going to be a tough one but I hope it can happen and I have fun doing it!
---
Alex Dimicco, Web & Graphic Designer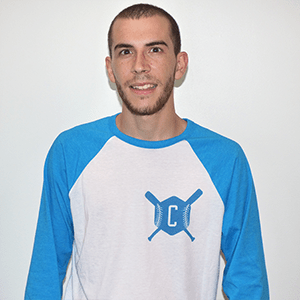 Professional Goals:
Receive an award for a website created by our design team

Be an important asset in helping this business grow

Stay ahead on all graphic design trends
Personal Goals:
Find a place of my own near work

Pay off most of my student loans

Get the chance to meet one of my favorite producers
---
Alexa Schmitz, Communications Specialist
Professional Goals:
Learn more about SEO and keywords

Develop more of a niche or specialty in my professional writing
Personal Goals:
Graduate with my BS in May

Pursue my personal creative writing more

Practice more yoga and meditation

Find new, fun ways to incorporate exercise into my daily life
---
Anthony Giampaolo, Account Executive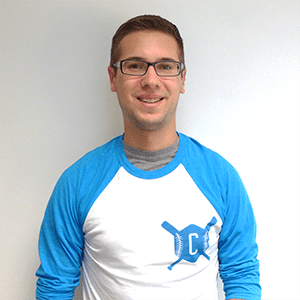 Professional Goals:
Help grow this company (client retention, sales, results)

Join a committee for a local organization

Get certified in something related to my field

Defend my High Five Award title
Personal Goals:
Start leisure reading again

Develop a semi-healthy eating schedule (let's not be foolish, I'm still going to eat candy)
---
Ben Sheppard, Tech Specialist
Professional Goals:
Contribute to Creative Click Media's growth (in part by learning more about design)

Be involved, on some level, with all aspects of the business at Creative Click Media
Personal Goals:
Read one book per month (currently reading

1776

)

Get back into routine yoga

Build a treehouse for my kids

Solve a lot of mysteries and hand out a lot of toys

Get married
---
Bev Farrell, Project Manager/Marketing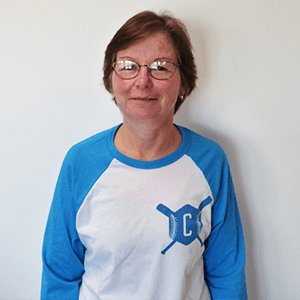 Professional Goals:
In 2017 I want to contribute to Creative Click Media's growth by continuing to learn and hone new skills.

I also want to continue to streamline our process so we can achieve the goal of always being a month ahead on our blogging schedule. This will allow us to quickly accommodate new clients and work on other projects outside of our regular schedule.
Personal Goals:
I want to make time for more reading and to get back to writing stories and poems.

I would like to start attending the monthly meetings with my local writing group again. They are a great source of support and inspiration.

Also, I want to spend more time with family and friends.
---
Francis Lill, Copywriter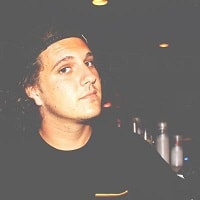 Professional Goals:
Start working full time at Creative Click Media

Work on more film projects on the weekends and at Creative Click Media

Improve writing skills and word choice
Personal Goals:
Ride my bicycle more often

Eat healthier

Stay busy

Buy a house
---
Gavin Jones, Copywriter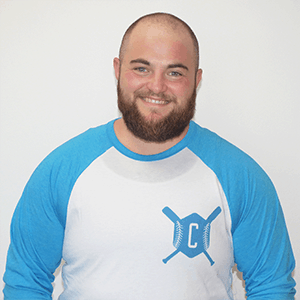 Professional Goals:
I want to continue to grow and succeed with Creative Click Media.

I'd like to play a more active role in launching successful client campaigns, as well as hone my writing skills in an effort to promote a faster project turnaround. I'd like to be an integral cog in this growing machine.
Personal Goals:
I'd love it if 2016 was my last year being broke all the time. It would be great to reach total financial stability for the first time in my life.

I want to read more books about successful marketing to grow my knowledge in this field.

I would like to continue living a healthy, fit lifestyle while also incorporating yoga and meditation more regularly into my schedule.

2017 will be the year I strive for balance and excellence in all areas of my life.
---
Kelly Gerding, Front End Designer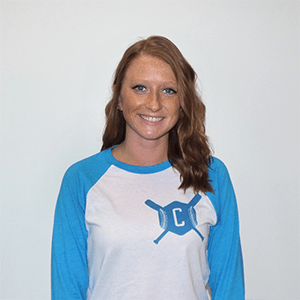 Professional Goals:
Go to workshops or professional development sessions in the city to meet new people and expand my UX knowledge

Help to revamp Creative Click Media's website so that it has really awesome UX features
Personal Goals:
Graduate with my M.S in UX Design in May

Save as much money as possible

Buy a new laptop – I've had this one since 2011 and it's time for some change

This one hurts: really try hard to eat better because pizza and junk food don't make my body happy
---
Leann Bescript, Social & Copywriter
Professional Goals:
Learn how to swiftly and efficiently complete blogs and content without any necessary revisions

Learn more about SEO, and apply that to my journalistic endeavors

Learn more about website creation and WordPress navigation

Reduce the number of odd jobs I have currently in exchange for more permanent work
Personal Goals:
Move into a (full-size) apartment

Set a reasonable budget

Get my boyfriend a kitten

Re-launch my music blog

Do more writing for enjoyment
---
Olivia Garrison, Director of Communications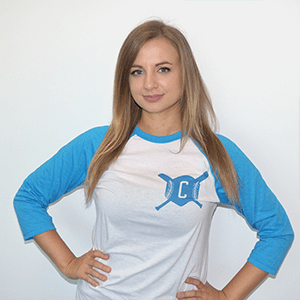 Professional Goals:
See Creative Click Media's Instagram reach 1000 followers: Anything is possible with the right amount of determination and a few good hashtags (that's @creativeclickmedia, hint hint!).

Write more opinion-based pieces: It's one thing to be able to write factually, but being able to write editorially and insert my own viewpoints into my work will add a whole new dimension to my writing.

Learn more about the technical side of our business: Our tech team is so astoundingly talented it's almost hard to comprehend, I'd love to understand more of what they do so I can be a more well-rounded coworker.
Personal Goals:
Visit new museums: I love museums, but I don't go nearly as often as I would like to.  Forget Year of the Rooster, I'm making 2017 my Year of the Museum.

Stop buying black clothes: Seriously.  You'd think by now I'd know that the black sweater I bought last week is going to look the same as the black sweater I bought yesterday.

Take a vacation: I need one.  Taking some me-time and going on a real vacation would do me a world of good in terms of recharging my batteries.
---
Ryan Jones, SEO Specialist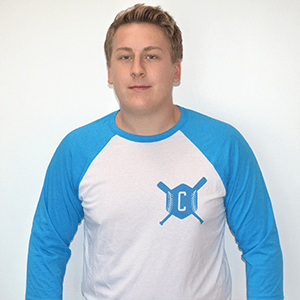 Professional Goals:
Become more proficient and creative when making marketing videos

Develop my skills in the marketing and sale of a website package

Find new and up-to-date SEO techniques and implement them in my processes
Personal Goals:
Get and stay in shape

Get into my dream college

Make more close friends on top of my current ones

Enjoy my last year at high school

Save money while working in the summer
---
Setting Your Own Goals for 2017
What are your goals for 2017?  What goals are you setting for your business this coming year?  Be sure to share your own personal and professional goals for 2017 in the comments!