MANAHAWKIN, January 17, 2017 – Creative Click Media has been honored with a prestigious Arcturus Award in the 2016 Vega Digital Awards. Creative Click Media's winning work in the self-promotion category was recognized by the Vega Digital Awards' esteemed panel of judges from a competitive pool of 1100 applicants from 30 countries.
Vega Digital Awards is an international competition honoring creative professionals who inspire through concept, writing, or design via traditional and digital media. The Vega Digital Awards panel seeks to reward the best web developers, designers, and agencies around the world, recognizing winners as some of the future power players in the digital media universe.
"We wish to recognize the singular achievements of small and medium-sized web design, video production and advertising companies, and the creative professionals who are the driving force behind [the] global digital communications industry," says Kenjo Ong, President of the International Awards Associates (IAA). "We hope to find, encourage, and reward the newest and brightest stars emerging in the world of digital communications."
Creative Click Media's award-winning website was judged by the International Awards Associates (IAA) and a carefully selected panel of creative professionals. This year's panel of 27 judges featured industry leaders from across the globe, including countries such as Australia, Brazil, Canada, China, Denmark, Faroe Islands, France, Germany, India, Ireland, Italy, Kazakhstan, Latvia, Luxembourg, Malaysia, Singapore, Netherland, New Zealand, Panama, Poland, Portugal, Russia, Slovakia, Spain, Sweden, Switzerland, Ukraine, United Arab Emirates, United Kingdom, and the United States.
"We're incredibly honored to have been selected as one of this year's Vega Digital Award winners, especially on this large international scale," says Creative Click Media founder Adam Binder.  "Being recognized for our creativity and innovation on such a prestigious platform only furthers our drive and passion to continue pushing the envelope in all of our work."
"Our website was designed to reflect the values, culture, and creativity of our business and the people behind it," says Amanda Erdmann, Creative Click Media's Director of Client Services. "We couldn't be more thrilled to receive these accolades from so many highly respected business leaders in our industry."
---
About Vega Digital Awards: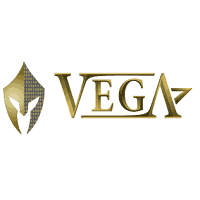 Vega Digital Awards seeks to recognize and honor the outstanding performance, talent, and effort of the best digital and creative professionals, web developers, web designers, and web agencies around the world. We invite the participation of ad agencies, public relations firms, interactive agencies, as well as individual graphic and web designers, and web enthusiasts, along with companies and nonprofit organizations. Please visit vegaawards.com for more information.
About Creative Click Media:


Creative Click Media was founded on the belief that good design is good for business, and that design has a major impact on the way users & customers perceive, and respond to, the brands they interact with daily. We help brands express themselves via creative solutions for the web…and beyond. Please visit creativeclickmedia.com for more information.