Chief Executive Officer, self-taught coder, and entrepreneur all before the age of 25?  This might sound near impossible, but these are just a few bullet points on the resume of Casey Gauss.  Casey is the 24-year-old co-founder and current CEO of Viral Launch, a software and consulting company leading the Amazon marketplace.  Casey realized at a young age that following his passion would be his key to becoming successful, even leaving college to pursue his dream career.  We caught up with Casey to find out how he built a company from the ground up, doubling its revenues and managing a full staff of employees, all without a college degree.  This unique StartupStory is about an entrepreneur that you'll definitely want to keep an eye on.  He's not stopping here!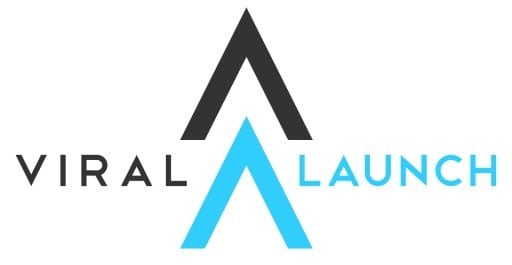 Why were you inspired to start Viral Launch?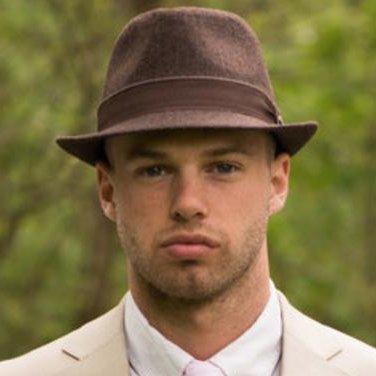 In college, I was a student track athlete during the day and a self-taught coder at night.  I enjoyed school but thought that it would be more beneficial to focus on what I was learning outside of my curriculum, especially within the quickly evolving world of technology.
At 21 I made the decision to drop out of school and pursue my passion for coding by developing apps.  A few months later one of my former teammates, who happened to be an Amazon seller, approached me about using my coding skills to develop software that optimizes product rank on Amazon to increase sales.  Together, we co-founded Viral Launch in 2014.
How did your business get started?  From the good, bad and ugly, what was your startup process like?
When we co-founded Viral Launch we invested $700 in the business.  It was a two-man operation and I handled the software side while my co-founder honed in on the connections he had as an established Amazon seller.  When it became clear that we had differing mindsets on Viral Launch's future, I bought his shares of the company in 2015.  Since then, I've focused on growing our client base while expanding our team and service offerings.
The good has presented itself in the level of impact we've had on our clients.  There's nothing better than helping them achieve new levels of success.  For some clients, we're able to help them to be successful for the first time.  We are constantly reminded of just how effective our services are and how much of a resource we are to these motivated entrepreneurs.
While I wouldn't deem it an "ugly" part of the process, one of the more challenging aspects of the startup journey has been the transition to CEO.  While I'm only 24 years old, I now have 20 employees that rely on me to advance the company and their careers.  It's a work in progress, but my fellow Viral Launch leaders have helped me build confidence and employ meaningful management strategies.  It's necessary for me to make constant improvements in this area because we're growing so quickly and we have to keep up with rapid changes.  It's like not knowing how to swim and being thrown into the deep end of the pool.  You're either going to learn quickly or you're going to die and I've elected to learn.  I thrive off the feedback and I'm blessed with a team that gives it candidly, which makes everything better for everyone.
What niche or hole in the market are you filling with Viral Launch?
There are more than 480 million products from over 2 million sellers on Amazon worldwide, yet 75% of shoppers don't click beyond the first page of search results.  Additionally, even though 55% of all consumers begin their online shopping search on Amazon, many big brands don't have a presence on the site.
Our software was originally developed for individual sellers and we now offer a much wider variety of services.  We've recently expanded our product suite to attract a larger portion of the seller market, including brands and enterprises looking to enter the Amazon marketplace.  One of the most impactful products we offer is proprietary software that accurately analyzes an Amazon product's market by utilizing multiple streams of data to determine if the product is ideal for a client to source and sell on Amazon.  We've seen hundreds of small Amazon businesses fail due to poor sourcing decisions and we're looking to reduce that dramatically with this software.  The software accounts for factors such as sales volume, product trends, and the impact of reviews to show exactly what is going on in the market and what competitive measures can be taken to increase page ranking.  We also can automate split testing to optimize sales when alterations to price, images, copy, and titles are made.
Outside of those solutions, our coaching and creative services team helps clients determine the most effective launch strategy and equips them with crucial deliverables such as photography, copywriting, packaging design, and more.
How much has your business changed from day one until now?
In a few short years, we've experienced a 250% increase in revenue from 2015 to 2016 and have successfully completed more than 16,000 product launches for 3,500 brands.  We have also grown from 2 to 20 employees.  Throughout this time we have perfected our initial software and marketing services, allowing us to take the next step in servicing larger brands currently selling or looking to sell on Amazon.
It's fun to look back at the simple and crude amalgamation of software and manual grunt work that first made up the Viral Launch platform and compare that to our current sophisticated engine of growth on Amazon.  Our clients have transitioned from small private label sellers looking to make a decent income to Fortune 500 retailers looking to reap the full benefits of Amazon.
Many large brands don't have a good Amazon presence and are getting beat out by savvy individual sellers who utilize SEO and market awareness.  We're adding to our service offerings to cater to both these major retail brands and the mom and pop sellers.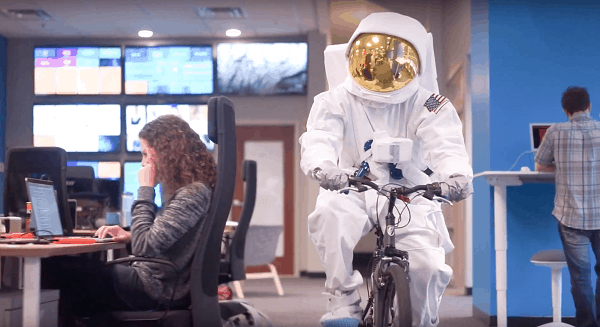 What are your biggest challenges in marketing Viral Launch?
We haven't faced many difficulties marketing ourselves and have grown primarily through word-of-mouth.  Our services are highly effective and we pride ourselves on helping people, and that shows in our client interactions.
One challenge we are focused on is spreading accurate information about selling on Amazon.  There are many blogs, "industry leaders" and service providers who have a limited scope and don't accurately understand all the nuances of selling on Amazon.  Unfortunately, they give D.I.Y. advice to the public that's either incorrect or unsuccessful.  Since we are involved at so many points in the process, we can understand the full picture of selling on Amazon and can provide the best services and advice based on objective data.  Overcoming these inaccuracies has been the most difficult aspect of marketing for us so far.
What types of marketing are most effective for your business?
We're extremely lucky that word of mouth has gotten us far, but we also utilize trade shows, search engine marketing, social media advertising, and speaking engagements.
What is the #1 lesson you learned since starting Viral Launch?
The number one lesson I've learned is that you can't grow a successful business based on the merit of your product alone.  My natural tendency is to build, build, build, and while we've had great success because our products are so impactful, there is plenty we've missed out on by not focusing on aspects that create a strong, well-rounded business.  These aspects include relationships with other influencers, branding, marketing, positioning, local connections, and more.  It took me nearly two and a half years to recognize the significant impact these have on building momentum and I'm excited to start pushing the envelope in all areas.
If you won $50,000, how would you invest it in your business?
I would invest it right back into our team because I believe that my team is the biggest reason for our continued success.  I'd either use those funds to bring on a new highly skilled employee that can help us improve, or invest it into some aspect that helps improve the experience of the people already here, grinding away each day.
What advice would you give to someone looking to start their own business?
Make sure you're ready to sell your life to it for the next three to four years.  From the outside, starting a business and success looks so natural and simple.  What the public doesn't see is the years of blood, sweat, tears, failures, disappointments, and effort.  I can't stress enough that an idea is worth nothing, it's the execution day in and day out that brings success or failure. Make sure you're ready for those tough years.  At the same, time it's an incredible experience.  Document everything and really focus on enjoying the journey.
What can we expect from Viral Launch in the next year?
It's shaping up to be an ambitious year for us.  Our top priority has always been to have a dramatic impact on our clients and we have proven our abilities to do so.  Now it's a matter of really scaling all aspects of the business so that we can do the same for thousands more retailers and brands.
We love to provide new innovations and expect to launch at least three to four new software products that are unlike any other in the market today.  We are particularly excited because, up to this point, our services only applied to a small portion of third-party resellers, or roughly 20 percent of the Amazon seller market.  In 2017, we will introduce a new tool with a lower barrier to entry that applies to the mass market.
We plan on at least doubling the size of our current team with more talent that will help us achieve that new growth and extend our impact in the industry.
To learn more about Viral Launch, please visit Viral-Launch.com.


Ready to launch your business idea to new heights? Check out StartupSites, your one-stop-shop for getting your small business off the ground.