Every Valentine's Day, there seems to be an undeniable feeling of love in the air. While most Americans use this holiday to profess their admiration to their family, friends and significant others, many entrepreneurs have another special someone – or something – on their mind:
Their business!
Any business owner could tell you there's no better way to find your happily ever after than by creating a career you love – just ask our panel! To get into the Valentine's Day spirit, we asked 20 professionals from around the world to share the lessons, memories and experiences that made them fall in love with their business.
---
Dan Slagnik, Co-Founder of VisualFizz
I Love My Business Because: no two days are ever the same. I love running a marketing firm because we have numerous clients that count on us to grow their business. The feeling you get when you complete a successful marketing campaign is amazing. When your clients grow, you grow. And if you do a good job, they stick with you. Some days are amazing and some are not, and we have accepted that this industry is a roller coaster. We are here for the ride and when we go up, we go way up!
---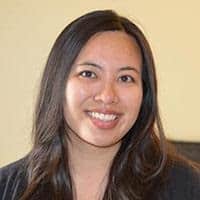 I Love My Business Because: every day I get the privilege of helping people create the lives they desire and live authentically. It's a privilege to know people so deeply and be entrusted with their wellbeing. As corny as it sounds, I love knowing that every day I'm directly contributing to the world be a more positive place.
---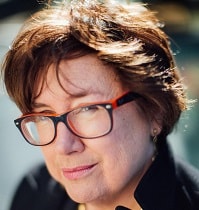 Eileen Gittins, CEO & Co-Founder of Bossygrl
I Love My Business Because: I get to engage with women. For decades, I've been living in a world where my peers, bosses, board directors, and investors have been mostly men. Now, it's so energizing to meet and work with heaps of smart, savvy, and supportive females. When I tell women about Bossygrl, the universal response is, "I wish I had that when I was 15,"  followed by, "What can I do to help?" It's very gratifying.
---
I Love My Business Because: it's something that wouldn't exist unless I had created it, and that's a pretty wild feeling! The feeling of getting my income from something that I've built myself is very empowering and freeing. Even more than that is the feeling that comes from knowing I'm making an impact in the lives of people who may not have gotten the support they needed had I not started my business–it completely fills me up! I also love having complete control over my schedule. I get up when I want to in the mornings, take days off when I feel like it, have breaks when I need them, and no one is ever telling me what to do. My business is my baby, and I'm totally in a love affair with this thing that I've created!
---
I Love My Business Because: it allows me to be the master of my own destiny. I purchased my business out of Intuit in 2009, trading in a corporate environment as a lawyer for a startup atmosphere as an entrepreneur. That purchase was an opportunity for me to become my own boss and to embrace nimble growth. I have learned so much about leadership as a CEO who manages a team of 44 employees (and counting!). Surrounding yourself with great, talented people not only makes you better, but gives you the flexibility to be yourself and grow personally and professionally. It's all about being willing to stretch and push yourself — at the end of the day, that hard work contributes to your ultimate success!
---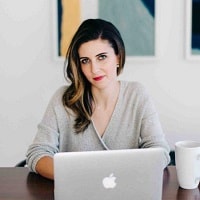 Kaitlynn Trabucco, Founder of Educents
I Love My Business Because: the people make the business. Educents may pay me back a financial reward, and it may make a massive impact on education, but what really keeps me going is knowing I work with wonderful, passionate people. I have created a company that pays well, respects ideas and provides top-notch benefits that our employees have curated. At the end of the day, the employees are the lives that I care about touching and changing.
---
I Love My Business Because: of the great and positive company culture and the team we've built. At Badger, we've built a very inclusive and diverse culture where people can thrive in their roles, feel appreciated and enjoy coming to work. I love that running my business gives me the opportunity to coach, lead, and mentor my team. I'm having a ton of fun helping people be their best in their career, and there has been so much personal and professional growth in the team at Badger over the last few years. We have taught people how to do better at their job and worked to find the right fit for each individual in the organization – we've launched people's careers in a way they will never forget. I love that I can help my employees learn, grow and develop fulfilling careers at Badger.
---
I Love My Business Because: every day I get to be a part of magical moments around the dinner tables. I ship lobster and seafood from Maine right to the doorstep. No matter where you live in the USA, we deliver the flavor of Maine. There is nothing better than receiving an email about how awesome someone's lobster dinner was. And, more often than not, it is for a very special occasion. I take a lot of pride in the responsibility we take on and feel pure joy when we deliver an unforgettable moment for family, friends and loved ones.
---
Megan Saulsbury, Founder & CEO of Canyon PR
I Love My Business Because: it feeds my soul. Growing up, I never knew exactly what I wanted to do with my life or what career I felt would be ideal for me. The opportunity to work at a boutique PR firm years ago truly landed in my lap, and since day one, there was something about it that made me hungry. I was so hungry to learn more, do more and grow in this field. It's a career within an industry that I've become so passionate about, and I'm fortunate in that every day I'm able to feed my soul by pursuing work that helps other companies benefit, as well.
---
I Love My Business Because: we have the pleasure of helping women take control of their finances by learning a skill that they can use anywhere in the world. Empowering women to have options about how they make money is the best feeling in the world. The beauty in my business is watching them master a trade that is dominated by men. I love showing them what they are capable of.
---
I Love My Business Because: of the joy it brings to others. With Soundwave Art™ I wanted a way to turn anyone into an artist. Creating a piece of art or jewelry from your voice pattern is a very personal and unique way to express yourself. Record a message for a loved one, the audio of your baby's heartbeat, your favorite song. The messages I receive from my customers really keeps me going. Hearing about how their loved ones had a big smile on their face, teared up with joy, or were left speechless when they used our app to read the Soundwave pattern and see a video play on top of their art using Augmented Reality brings a huge smile to my face. Receiving that feedback, and knowing that I've helped people create such a unique keepsake is the reason I do what I do!
---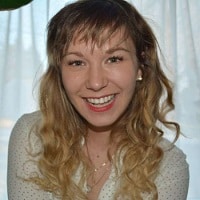 Lauren Young, Founder & Creative Director of Content Defined
I Love My Business Because: the little guy deserve to win big too!  The typical small business doesn't have the same budget or people resources as larger corporations (marketing, sales, research). They don't always have access to the latest big idea or strategies in ways they can afford. For me, even something simple like helping a small business define their unique value — and communicating that message in practical ways — can make a enormous impact. Because we have one foot in the door with large corporations, we are able to make recommendations on the latest trends for businesses and help them stay up-to-date! Just three new clients a month might not seem like a big deal to a larger organization, but to a small business, that is the difference between closing up shop and having confidence in being able to make rent. Because small successes are huge for a soloprenuer, those wins are often more meaningful.
---

Bob Shirilla, VP of Marketing at RJ Manray
I Love My Business Because: age is not a barrier. I'm 70 years old and don't have the pressure to retire that most employees experience – it's a true pleasure to wake up every morning without that burden. Prior to becoming an entrepreneur, I had a successful career with a Fortune 200 company and was compensated very well and challenged daily, but I desired freedom and control over my life. Today, life is without boring meetings, downsizing fears, and traditional corporate restraints. I'm free to satisfy my personal curiosity and chart my own destiny. This freedom has provided me to create and run a successful promotional marketing business.
---
Michael Mason, Owner & Executive Producer of Perfect Chaos Films
I Love My Business Because: it got me the life I've always wanted. I spent my whole life taking what life gave me. I was limited to doing what someone would pay me to do, I could only work the schedule that bosses said I could, I could only do things the way they said I could and I could only make the money my situation would allow. My business meant I could do the creative (although challenging) work I want to do, I make my own hours, no one can tell me how to do anything and what I make is completely up to what my talents allow. It didn't start out easy at all but in many ways my life began when I started my business.
---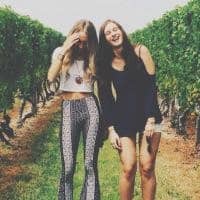 Brittany D'Erasmo, Owner & Co-Founder of Daisy Del Sol
I Love My Business Because: it allows me to be creative and wear many hats. Branding is one of the most important things for my business's success, and since it is very small (just my partner and I) we do it all ourselves – every part from start to finish – we don't outsource for anything. Using imagery on our website and social media is one of the ways we create and communicate our brand. Putting together and executing photoshoots is where we're able to be the most creative and have a ton of fun. From thinking of the concept of the shoot, pulling and styling the looks, casting a model (or often being the model), to shooting and editing all the images, it's all our vision. The finished product is so special to us and we are always so excited to share it with our customers and followers.
---
I Love My Business Because: of the comradery. I previously served in the Navy and during that time I learned a lot about team bonding and working together as a cohesive unit. The stakes can be quite high when you are serving in the military, literally life and death.You depend on one another for support and help. Fortunately, you don't have to deal with as much potential danger in the business world. However, teamwork is just as an important part of the process.
I enjoy helping each person at our company achieve their goals. That helps build a positive culture, and in turn provides each employee with more motivation to do their job to the best of their ability. Seeing everyone enjoy working together and at the top of their game is what I enjoy most about running my company.
---
I Love My Business Because: I am a dream maker. If you have a business that no one knows about and they can't find you, it makes it nearly impossible for your business to survive. As a publicist and as a CEO for the past 8 years, I have helped dozens of businesses grow through the use of media exposure. It's so exciting to see an unknown brand that you help to raise awareness for grow, land retail partners in major stores, raise over 1 million in funding or become household names. To help assist my clients be able to realize their dreams, is the best feeling ever. Also, I love what I do, so I don't have the dreaded Monday morning blues anymore.
---
I Love My Business Because: every single day is different than the last. I get to think outside of the box and am rewarded for it – not punished. It is without a doubt the love of my life and my pride and joy. In outdoor advertising, I am able to contribute to brands strategy and reach the masses via the most powerful and oldest form of advertising – out-of-home. Through this influence, I am able to act as a changemaker and truly give back to my community thus increasing the vitality and well-being of the cities we operate in. I get to beautify public spaces and create experiences that didn't exist before we touched them. The lives we are able to touch and the people that fill this life are everything. I couldn't love my business and my industry more.
---
Jas Kaur, Owner of Folxe Eyewear
I Love My Business Because: I get to create products that give back to the community. For every pair of glasses that are bought on our website, a pair is donated to our partner, the Remote Access Medical Charity. My son fell ill a few years ago and it was one of the scariest times of my life. Seeing all the amazing medical care he got in the hospital and seeing doctors and nurses working tirelessly around him was incredible. I realized how lucky I was to have access and means to proper medical care and realized how many people don't have that same privilege. I wanted Folxe to be more than just an eyewear brand. I love that I can feel good about my business and know that I am helping others.
---
Maggie Karshner, Entrepreneurial Coach at MaggieKarshner.com
I Love My Business Because: it precisely matches the unique set of traits that I can offer the world. What I do is unique in that it's sort of recursive: my business helps others start businesses. It might seem obvious that I enjoy business, and there's more to it than that. The work that I do with clients lights me up in a way that nothing else does. As an extroverted helper it makes me exceedingly happy to coach an individual towards their definition of success.

Furthermore, prior to starting my business I spent my career developing other people's businesses, so starting and building other people's businesses easily transformed into building my own business. I'm a self-starter by nature, so running my own business is relatively easy, and much more gratifying than working for others. I don't need a boss and it's very freeing not to have one. I highly recommend other self-starters give it a try at some point in their lives!
---
What do you love most about your business? Be sure to share some love in the comments!

Looking for more business love stories? Check out last year's three part series: (Vol. 1 | Vol. 2 | Vol. 3)