Your website is often the first impression a potential customer forms about your brand: what does yours say about your business? If your website isn't beautifully designed, intelligently organized, and up-to-date with modern trends and technology, it could be enough of a red flag that your website visitors decide not to explore your company further.
A website typically has more longevity than quicker-paced digital marketing elements like SEO and social media, but that doesn't mean emerging web design trends should be ignored. With this in mind, we asked business owners and digital marketing experts from around the globe to make their predictions for the biggest web design trends we'll see in 2021.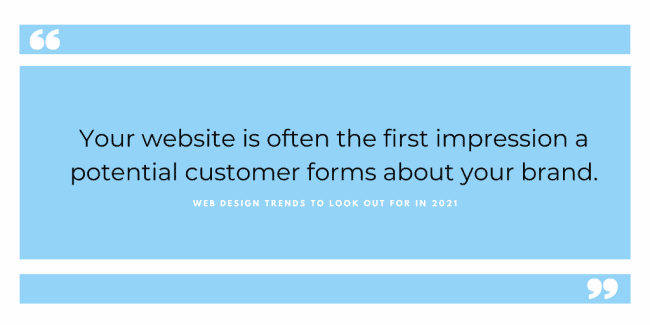 ---
Bold Design Elements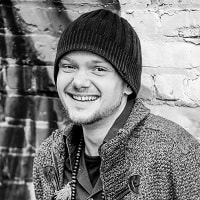 We have spent a number of years with minimalism at the forefront of web design. While minimalism can be great, when there's so much of it it gets boring. Moving into 2021, brands will want to stand out so I see a move towards bold and colorful web design utilizing both flat and gradient-based designs and illustrations. I feel that UX/UI is going to become even more important as we are dealing with the pandemic and more people are shopping online, so a high converting and beautiful user experience is becoming more and more important. 
-Gabriel Bertolo, Founder of Radiant Elephant
---
Multiple Content Options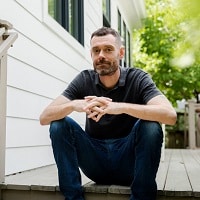 The biggest web design trend I'm expecting in 2021 is focusing on making multiple forms of content available in the same view. These forms of content can include videos, infographics, written text, etc. Each of these includes the same information, the information is just presented differently. These different forms of content are already included on the majority of websites, but generally they're separated and aren't visible simultaneously. People learn and absorb information in different ways, and have different content preferences. Since the main goal of the website is to provide information, I believe web design will adapt to provide a variety of content options simultaneously and let users choose which format is best for them.
-John McGhee, Owner of Webconsuls
---
Personalization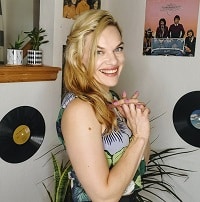 There are a few circulating trends this year, but the biggest and most impactful is personalization. Websites that can successfully leverage cookies and site membership to give their viewers a personal experience are 15 times more successful than those that don't based upon retention and revisit metrics.  Personalization is so impactful because it gives the website visitor the chance to feel like they are valued by the brand, understood by the brand, and appreciated by the brand. With the ability to personalize any website, from ecommerce to SAAS services, the budding trend has given a major leg up to early adopters.
-Clara Fairbanks, Founder of Clarafy UX UI
---
Virtual Reality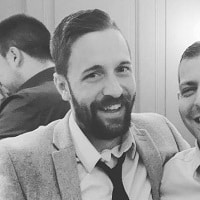 With the continuation of Coronavirus and the added pressure of an unknown end date, we are likely to see websites step a lot more towards creating a virtual reality within their website. This will be done in a number of different ways to better help the consumer feel a more natural interaction with brands and companies. We could see retailers launching actual virtual reality stores that allow you to shop around a virtual store, rather than just the image scrolls we currently rely on. Where I think this will really take off is in the arts sector, where we are starting to see more and more galleries invest in creating virtual exhibitions to keep their audiences engaged when close proximity, real-world interaction just isn't as possible at the moment.
-Daniel Foley, Director of Daniel Foley
---
Simplification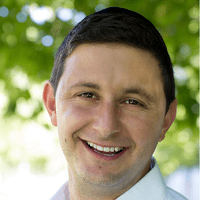 I expect to see more websites simplified and streamlined to deal with the current and potentially ongoing 'at home' world we live in. Websites can be massive, and often there is a world of information to delve in to – especially with companies that deal directly with customers. We are likely to see this reduced to two core features – connection and conversion, with stories and shops taking prime real estate in your search bar, and other information being minimized into secondary tabs or search boxes. This is not to say the other information isn't just as important or useful for consumers, but while our world moves more to relying on these experiences to connect, especially if COVID-19 is with us for a long time, it will be important to connect with audiences in the easiest way possible.
-Adam Korbl, Founder & CEO of iFax
---
Incorporating Video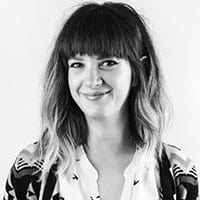 Given that today's users want instant gratification, web design in 2021 is going to start shifting more heavily towards incorporating video. Users rarely read content, instead they scan it. If you have large blocks of text, it's going to overwhelm and intimidate your audience. They will get discouraged and leave. Most consumers these days prefer video to images and text. It provides them with the information they need easily and quickly. This is why we often see many industry leaders utilizing both forms of media. Video is also going to play a large role in marketing for 2021. YouTube is the second largest search engine after Google, so being able to distribute video content will be crucial in increasing brand awareness.
-Tonya Davis, Marketing Manager at Utah SEO Companies
---
Dark Mode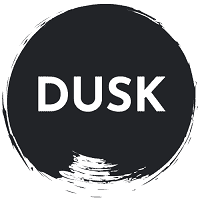 As a designer, an emerging trend that is already taking hold and will be further cemented in 2021 is Dark Mode or Theme. My prediction is more and more web designers will be building sites for clients that are Dark Themed.
Many designers and developers have adopted this years ago by customizing their browsers to Dark Mode. Youtube TV has rolled out Dark Mode this year back in April. You can now use Elementor, a page building plugin, in Dark Mode. When web giants like Google or Youtube are embracing Dark Mode, then you can be sure that more websites will follow this Trend.
Dark Mode helps relieve stress on the user's eyes, nicely contrasts the design elements, and gives the site a nice change from the previously trendy white backgrounds. If you want your design to "pop" try Dark Themes!
-Caleb Riutta, SEO Wizard at Dusk Digital
---
3D Design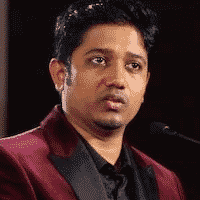 While not being a completely new trend in web design, 3D design is definitely starting to gain popularity. The reason behind this is that 3D modeling programs are more user friendly than they've been in the past.
The argument behind it becoming trendy is put simply, the visual 'wow factor'. With added fluorescent color seen in neo-futuristic design back in the 1980s, you end up with an energetic and vibrant composition adding a new personality to a web page.
But the design isn't just for visual experience, because 3D design brings what others don't – new layers of functionality such as interactive 3D menus or maps. This is what I think will separate 3D design from others in 2021.
-Samuel Darwin, President at LinkDoctor.io
---
Accessibility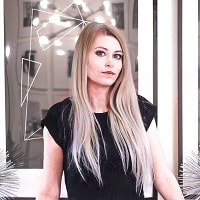 I believe there will be a strong surge towards accessibility for websites in 2021. Many businesses made the shift to make their website more accessible for disadvantaged people in the last couple of years. If 2020 showed us anything, then it is that we can not exclude people in our society, and we should do everything we can to give everyone equal tools to succeed. Most business' websites are still lagging, so I'm expecting the most website updates next year will be made to make websites more accessible. It will benefit disadvantaged users, but will also have a tremendous impact on the usability for any other users, and SEO.
-Cindy Patterson, Founder of XOX Media
---
Skeuomorphic Design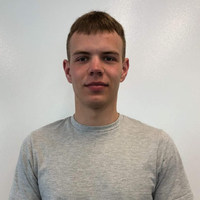 In a skeuomorphic design, the design elements appear in a very realistic way. Simulate a real-life object as much as possible. In sketchy designs, there is a combination of soft shadows and gradients that bring design elements to life, making them appear real. But since we live in a fast-paced world, developing a skeuomorphic design can be quite difficult. Plus, not to mention the added effort of making a display responsive with all the skeuomorphic elements combined. But let's see what the future brings to this approach.
-Simonas Steponaitis, Marketing Manager at Hosting Wiki
---
Asymmetrical Layouts
Instead of using grids to fit in the key elements of a web-design, using asymmetrical layouts is what we see trending in 2021. Such designs enable the designer to unleash their inner creativity without being bound to any gridlines. All that they need to maintain is balancing an overly crowded space and being too minimalistic. No part of a page should look heavier than the rest.
-Andrea Paul, Founder & CEO of Health Media Experts
---
Authenticity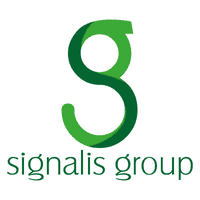 Brands will need to continue showing their human side to connect with users' emotions. Using images or videos with people will be critical to create or reinforce the link between brands and buyers.
-Brayan Muñoz, Creative Manager at Signalis Group
---
Chatbots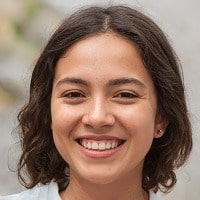 One of the fastest growing web design trends in 2020, which will likely continue to be one of the biggest in 2021, is the inclusion of chatbots. More and more businesses are starting to use these bots to help soften the load on customer service teams and provide consumers with quick responses and solutions to their issues. I expect these bots will start to become smarter and more advanced. Rather than existing to only answer simple questions, I expect they will be developed to help consumers with more complex questions as well, therefore alleviating the stress on customer service teams even further and providing customers with near instant feedback.
-Carla Diaz, Co-Founder of Broadband Search
---
Web Design Trends for 2021 and Beyond
Web design trends won't last forever, but something that will is the importance of a beautiful, functional and user-friendly website. Now that we've heard what these marketing experts are expecting web design to look like in 2021, we're curious to hear your take:
Which of these web design trends do you think will explode the most in the new year? Are there any current web design trends you expect will be left behind in 2020? How do you think these web design trends could work in tandem with the anticipated SEO trends for 2021? Share your predictions in the comments!