Who would've expected we'd have the whirlwind year we've had when we posted our predictions for 2020 SEO trends only 9 months ago?
2020 has thrown a seemingly endless array of unprecedented curveballs our way on a global scale, many of which could change the way businesses operate for the foreseeable future. Thousands of companies are still working remotely in response to COVID-19 – ours included – which could continue to impact the way we utilize the internet to conduct business. This is especially true for SEO best practices, which often evolve even when we aren't in the midst of a global pandemic. What's merely an option in your SEO strategy today could be mandatory by tomorrow, so it's crucial to be on the pulse of which trends are on the rise.
With this in mind, we were curious to hear what business owners and marketing experts are predicting will be the biggest SEO trends for 2021. Will SEO best practices remain stagnant as we head into the new year, or are there big updates looming on the horizon that could change everything for digital marketers moving forward?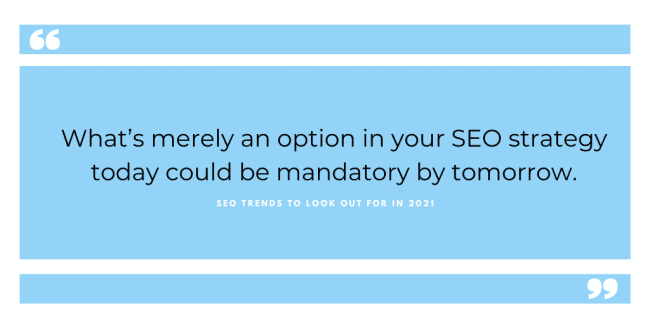 ---
The Core Web Vitals Update
In May 2020, Google announced that they will be rolling out a change to their search algorithm which will focus on what they call 'Core Web Vitals'. The Core Web Vitals include metrics such as page load time and mobile-friendliness. Google will reward websites with better organic rankings that have a great user experience. This is likely to be a huge change and possibly will impact millions of websites globally. This is a really exciting change because the biggest winners here are the users as, in theory, websites will be in a better place from a technical perspective.
-Matt Meazey, Senior SEO Consultant at Fountain
---
Content Maintenance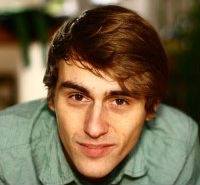 A growing SEO topic is content maintenance and consolidation. Besides Google's regular algorithm changes, this will become more and more a topic in 2021. Content consolidation is the idea of deindexing, upgrading, or merging thin content pages. It can also more widely be applied to all non-ranking or otherwise outdated pages. The goal is to increase the overall website relevancy while reducing the number of pages. Increased relevancy allows Google to define more exactly what your site stands for and thereby identifying your target audience better. With a more precise definition of your potential audience, it is easier for Google to compare your site to other sites and rank it for the correct searches.
This is in line with Google's aim to address ever-expanding crawling efforts due to content duplication and thin content. These pages make up a majority of all pages crawled by Google by now. This stands in stark contrast to the little value to the search results as the pages usually are excluded or ranked on very low positions in the search results. Content consolidation is a topic to focus on for 2021 if your site has lots of thin content pages.
-Peter Thaleikis, Marketer
---
E-A-T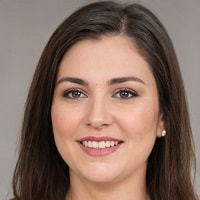 In 2021, Google will continue to check out the overall reputation and E-A-T (Expertise, Authoritativeness, and Trustworthiness) of a given company and also the individuals who publish content on behalf of that company. Companies that struggle with a poor reputation, customer service issues, or other trust issues will have a hard time competing. With entity-based search, the Knowledge Graph, and also the rise of E-A-T, our capacity to form an accurate and convincing online representation of our offline world will become a significant differentiating factor.
-Susan Thompson, Digital Marketing Manager at Topp Casino Bonus
---
Community-Focused Local SEO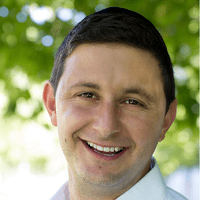 Local SEO refers to the process of optimizing your online presence to attract more business from relevant local searches. These searches take place on Google and other search engines, and are likely to be very important in 2021 as people start to rebuild the economy – and as seen somewhat during COVID, the attention will be focused specifically on helping local businesses to thrive again. It will be imperative to make sure you are part of that search with many people wanting to provide assistance to those from their local community, by using their products and services as a point of priority
-Adam Korbl, Founder & CEO of iFax
---
Statistic-Based Content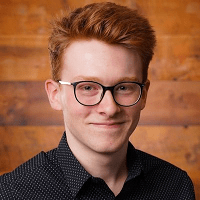 I believe we are going to continuing seeing more statistic-based content. This really does seem to be the SEO trend on the horizon. From what we know of how Google's algorithm operates, it is able to easily crawl this type of content. Google loves statistics – if you can include statistics in your content, Google will see the content as being authoritative. Obviously, there are many factors that come into play. Many people have tried to decode the Google algorithm and work out all the different variables that are considered – but nobody has actually succeeded in doing this.
-Adam Crookes, Lead Content Writer & Founder at Freshly Squeezed
---
Optimizing Older Content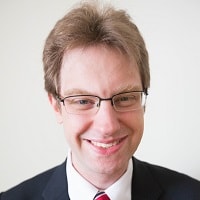 Content optimization for older content is a growing trend that I have recently started to practice. In the past, I used to create content once, publish it, promote it for a period of time and then move on. While there is evidence to suggest that search engines value new content, I think that marketing people have misunderstood that. If you have an outstanding article from 2018 that is starting to lose traffic and you update it with better information, you stand a good chance of getting traffic again.
– Bruce Harpham, Technology Marketing Consultant
---
Mobile-First Indexing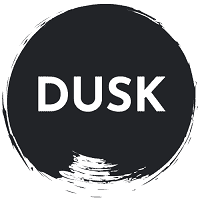 We feel that mobile-first indexing will be the biggest trend because more than 90% of the world uses Google as their primary search engine. There are many websites online that have very low mobile speed scores and some sites are still not mobile-friendly. We know that Google is switching over to mobile-first indexing this month, however, it is still unclear when all the pre-existing websites will be indexed based on the mobile versions. Our predictions are that websites that rank well currently but have a bad mobile version will slip down the ranks and there will be an increased demand for mobile optimizations in the SEO realm.
-Caleb Riutta, Dusk Digital
---
Mobile Shopping Optimization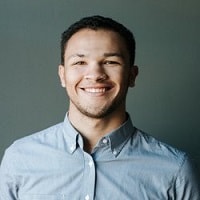 I think one of the biggest SEO trends to expect in 2021 will be mobile optimization of websites. This year, ecommerce business owners have been hit by the fact that over 80% of internet searches are conducted from phones. As such, mobile users also make up the largest segment of online shoppers. Therefore, we should expect to see more ecommerce platforms being optimized for mobile, such as faster-loading mobile pages and making mobile-friendly websites. This will help in simplifying the shopping experience for mobile users, which has increased particularly due to the Covid-19 pandemic. 
-James Jason, Chief Marketing Officer at Mitrade
---
Voice Search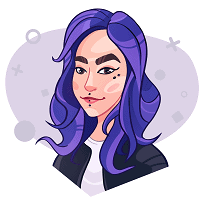 Voice search is something to look out for in 2021. As SEO is becoming so much more sophisticated, we as experts need to write content that matches search intent and encompasses all types of search while seeking to take advantage of featured snippets. It's less about keywords and more about long-tail key phrases so we need to write content that aligns with how our customers actually talk to make sure our content ranks in voice searches.
-Kelly Newcomb, Digital Marketing Specialist at Plume™
---
UX Optimization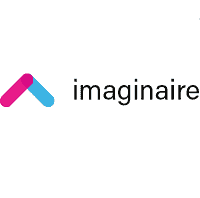 One of the biggest trends to expect with SEO in 2021 is the increased importance of user experience optimisation. I think that this will follow the guidelines that Google is pushing out with updates that they have announced for 2021. This would heavily focus on the speed of the site and measuring factors like First Input Delay (FID) and Cumulative Layout Shift (CLS). So, fast hosting, caching and optimised content on-page will be some of the biggest factors for marketers in 2021.
-Charlie Worrall, Digital Marketing Executive at Imaginaire Digital
---
Content is (Still) King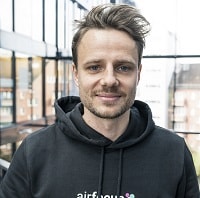 One of the most important SEO trends that will continue in 2021 is high-quality content. It will be literally impossible to stand out from the rest unless you produce relevant content. The algorithm is now much more precise and able to recognize and boost websites with credible information.
Also, if you want to pitch your posts to different websites, remember that the competition will be fierce and you need to provide enough value and get website managers to choose your piece. Yes, creating quality content takes time and effort, which is impossible if you don't have the true writing experts working for you.
-Malte Scholz, CEO & Co-Founder of Airfocus
---
Lengthy Content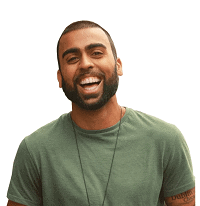 Rolling out stellar content doesn't always involve keeping it short, though it should always be sweet. In fact, longer content (2000 words and above) has been attracting more views in recent times. These longer pieces tend to be comprehensive guides to popular subjects, and if they are well written as well, they become a one-stop shop for viewers.
-Deepak Shukla, Managing Director of Pearl Lemon
---
Topic-Focused Content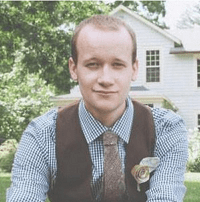 I think 2021 will see a greater focus on topics, rather than individual keywords. Savvy SEOs have already been taking this approach for years, but recently, the data used by major keyword research tools has become less reliable and search engines are always getting better at understanding broad topics instead of one-off terms. If you want your content to do well over the next couple of years, try to take a step back and understand the whole issue, not just one keyword you hope to rank for.
-Daniel Caughill, Co-Founder of The Dog Tale
---
Artificial Intelligence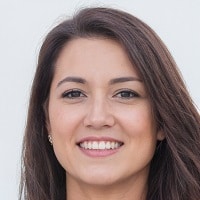 Artificial intelligence is going to be a major trend moving forward. AI can create extremely personalized content for users and push those results to the top of a web search. Google introduced BERT a few years back, a bidirectional language model that can find more in-depth and more relevant information than a typical one-directional model because it takes into context the words surrounding it. This tool has made it so that businesses do not need to rely on one or two key-word phrases to make their content SEO compliant.
-Laura Fuentes, Operator of Infinity Dish
---
Omni-Channel SEO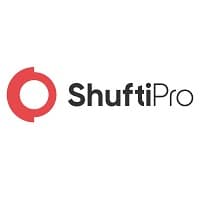 Expanding your marketing efforts to multiple customer acquisition methods with omni-channel SEO – whether it be through Youtube, podcasts, social media interviews paid advertisements, and so on – will be a major SEO trend in 2021. The more often your content is shared or your brand is mentioned by other websites, the more authoritative and trustworthy your website will be considered by Google.
-Damien Martin, Shufti Pro
---
Nofollow Links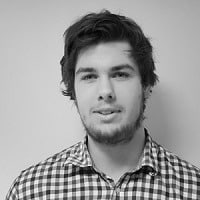 Recent comments from Google have confirmed that nofollow links (links using the nofollow attribute) will actually pass some SEO value, which I think will change the approach that many SEOs take moving into 2021. Suddenly we'll start seeing SEOs working with websites which only use the nofollow attribute for all external links, such as Forbes and Wikipedia. Whether or not this will be a positive change for the industry remains to be seen, however I do suspect that it will result in more spam on sites like Wikipedia and will result in more sponsored articles on websites like Forbes.
-Sam Williamson, Co-Owner of CBD Diablo
---
Apple Search Engine Rumors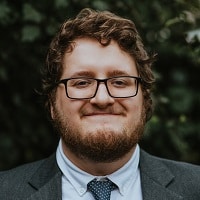 The difficulty with predicting trends for next year is knowing whether there's any truth to the rumours that Apple might be preparing to launch their own search engine as that is obviously going to be a cause of certain change for SEOs everywhere. It's often assumed that optimising for Google is enough to rank on other search engines, but Apple's algorithms may be different. Either way, much like how already all good SEOs consider the difference between optimising for desktop, tablets and mobiles, we believe there's reason to expect companies to begin adjusting their strategies to consider potential competition to Google and how to make sure content is optimised for all.
-Jozef Raczka, Content Executive at Twinkl Ltd
---
Strategic Link Acquisition
Webmasters are bombarded every day by SEOs asking for backlinks, however, this provides an incredible opportunity to stand out from the crowd and acquire links without sounding like a "link builder". The best way to do this is by offering value without asking for anything in particular.
Oftentimes, reciprocity is the key to building relationships and getting links in a unique way. Offer to help improve a content piece, perform an audit, give a free trial/product – something to differentiate yourself from the masses.
-Itamar Blauer, SEO Consultant
---
SEO Trends for 2021 and Beyond
While we can't be sure what's to come in 2021 and beyond, one fact is certain: SEO is here to stay, and marketers must keep up with trends and best practices to stay afloat. We can expect that several long standing SEO trends will continue to stay king as we head into 2021. However, the fast-paced and fluid nature of SEO means there's bound to be several shifts in best practices as search algorithms change and updates are announced.
Unpredictability aside, it's always fun to make predictions and see how they stack up against reality several months later. What are you anticipating will be the biggest SEO trends for 2021! Share your thoughts in the comments!