No facet of your marketing campaign moves quicker than social media. Posts you've spent hours upon days carefully creating and curating can have a lifetime of mere minutes on certain social media apps, especially when you take into account an ever-revolving door of new updates and algorithm changes. The COVID-19 pandemic has completely altered the way many consumers engage with social media, with some using it more than ever as a break from our new reality and others limiting their exposure to focus on their mental wellbeing.
With this in mind, we were curious to hear how business owners and marketing experts are gearing up their social media marketing strategies for the year ahead. Are they anticipating any unforeseen shakeups in 2021? Will any of the predicted and forgotten SEO trends for 2020 finally have their time to shine? Which social media apps will come out on top, and which are showing signs of decline?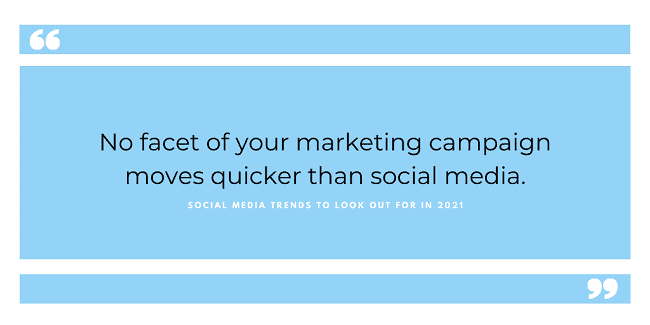 ---
Social Selling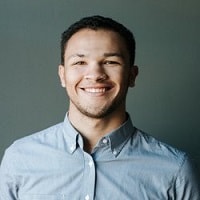 One of the biggest social media trends to expect in 2021 is the rise of social selling. ECommerce has grown tremendously recently, more so during the pandemic. People have realized that eCommerce is a viable economic activity that can earn one a decent life. Due to this, more and more people took to online selling.
As this trend continues, more people will realize the power of social media with regards to finding leads and doing direct sales. Social media is full of potential buyers. As such, a business can reach clients by selling to them directly or linking their sites with social media so potential clients can follow them there. As more people take up eCommerce, 2021 might be the year we see significant use of social media for social selling.
-James Jason, Chief Marketing Officer at Mitrade
---
Speaking Out About Social Issues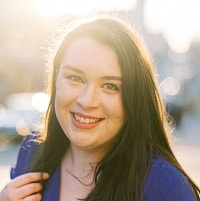 If this election has taught us anything, it's the need to share your voice to speak out against oppressors. It's okay to talk about fashion and anti-racism. You can sell your products and advocate for LGBTQ+ rights. As we saw with COVID, brands who stand for the well-being of people will be supported by those people, whereas those who don't respond to crises will receive backlash and punishment by consumers.
-Sarah Walsh, Strategic Account Manager at Branch & Bramble
---
Personalized Videos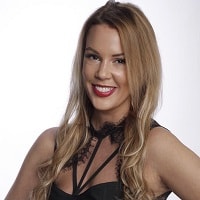 2021 is going to bring some exciting trends as the algorithms evolve to serve the new world. Video content will continue as content King, but personalized video marketing will be the new sheriff in town. Personalized videos are customized to each individual viewer by inserting personal elements such as the viewer's name, profile image, job title, or logo directly into the video. It's not as tedious or complicated as it may sound. There are video personalization platforms out there to play with that allow you to repurpose the same video.
-Sophie Bowman, PR & Branding Guru at Brand Branding
---
A Focus on Engagement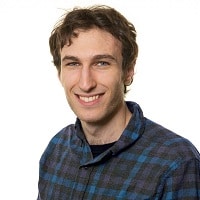 I predict that social media will move towards being engagement-first. Essentially, content will be produced not just to spread awareness about a brand, but rather aiming to maximise engagement amongst customers. This approach will lead to increased reach, as these algorithms favour early and sustained engagement.
There are many businesses that still create content for the sake of it on social media, and it's evident that in the majority of cases, these accounts have little-to-no engagement. Social media has shifted in recent years towards community building and communication amongst others, and that's why I believe social media algorithms will be harsher to posts that don't receive engagement especially from current followers.
-Itamar Blauer, SEO Consultant
---
Lifestyle Content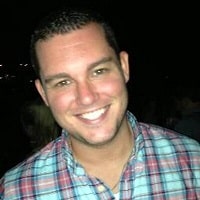 As life hopefully starts to return to normal in 2021, image and video are likely to be at the height of trends in social media, which is nothing new, but I think we could see a switch for many companies and brands that replace typical product photography on a white background to really push an idea of lifestyle, in a way that most social influencers do. This will be because people are desperate to get back out there and to know how products will help them as they start to enjoy their return to a life of many experiences.
-Chans Weber, Founder & CEO of LeapClixx
---
TikTok's Rise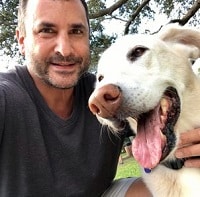 TikTok will be the biggest social media trend in 2021. If you own a business of any kind and it's not on TikTok, posting regular videos with industry-related content, you will be missing out on potential customers. People of all ages are now on TikTok, unlike the early development days when it was mostly the younger generations. My dog training business has become so popular on Tiktok in 2020 that I had to start doing virtual dog training to people in other states who found me on TikTok. In addition, having a big TikTok presence will also direct people to your website, Instagram page, and Youtube channel.
-Dale Buchanan, Top Gun Dog Training
---
Facebook's Fall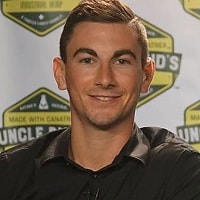 Facebook is beginning to fatigue its most loyal users as the platform continues to be driven by vitriol and negativity surrounding politics and social issues. This divisiveness is turning people off from the platform and advertisers are noticing. The July advertiser boycott of the social media giant did the platform no favors, and the increasing popularity of Facebook-owned Instagram stands in stark comparison, as it focuses on a less argumentative, visually driven business model that offers more in terms of a light, relaxed, entertaining atmosphere. Smart marketers will factor this information highly in their 2021 digital marketing strategies.
-Garrett Greller, Co-Founder of Uncle Bud's Hemp
---
Self-Care Content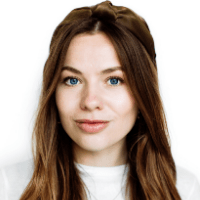 The outbreak of the global pandemic turned everyone's attention to mental health – indeed, in this strangely surreal time, it was challenging to simply stay sane. To address the growing need for everyday mental care, Instagram introduced Guides – a new module that allows users to create mini-blogs that were primarily focused solely on mental and self-care tips. The trend isn't going to disappear anytime soon – considering how difficult 2020 has been for most of us, consumers around the world are more likely to feel the need to indulge themselves. We believe that self-gifting will be a huge thing this holiday season and it may continue throughout 2021 too. Thus, brands can expect more customers to browse stores across different social media platforms and they should pay great attention to encouraging users to take care of themselves.
-Kasia Majewska, Marketing Executive at NapoleonCat
---
Livestreams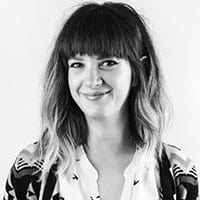 In 2021, we will most certainly see the rise of live streaming in social media. Live streaming offers a fast and easily accessible way to provide your audience with information on what your brand/company has to offer. Many consumers have shown they favor live stream content over traditional blogs. Live streaming allows for better engagement and helps consumers to feel there is actually a person behind the brand. This helps you to connect with your audience on a deeper and more intimate level, instead of simply just providing basic information about your brand. It also helps to establish a sense of community and create brand loyalty.
-Tonya Davis, Marketing Manager at Utah SEO Companies
---
Interactive Content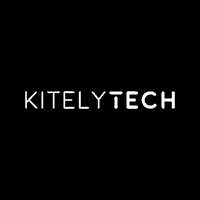 We believe that social media posts of 2021 will need to be interactive to be the most successful. Whether this means buying products and services directly from a post or participating in a quiz, people have different expectations when it comes to social media and other forms of media that they consume.
If you look even further to the newest trends on Netflix originals, it's interactive content. It's not enough to simply share a link anymore. Followers will expect more from online content next year, especially after a year of consuming so much content at home.
-Melanie Green, Content Director for KitelyTech
---
Stronger Customer Service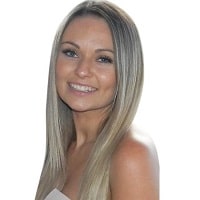 Innovation in the customer service sector will be a major social media trend in 2021 with a surge of consumers already wanting fast, real-time support at their fingertips. Maintaining a positive brand image by effectively responding to customer requests will allow businesses to develop a more direct relationship with customers in 2021. Social media marketing in 2021 will involve companies getting direct feedback from their customers and implementing tools and strategies to make their business more personable to their audience. This social media trend will be referred to as social customer relationship management which is all about establishing digital rapport and effectively appeasing customers through interactive social channels.
-Georgina Davies, Director of Our Global Team & Founder/Director and Marketing Manager at Little Ripple Marketing
---
Influencer Marketing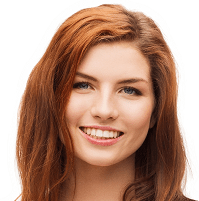 We think 2021 will remain a strong year for influencer social media marketing. We have made influencer marketing an integral part of our marketing since our inception in 2015, and we are still making influencer marketing an important part of our marketing strategy during COVID-19. Working with an influencer exposes your brand to an engaged and loyal audience and usually results in the endorsement of a thought-leader (ie. the influencer). In addition, this strategy is achievable for most small businesses as many small or mid-sized influencers are willing to collaborate in exchange for a product sample or products that they can give away to their audience through a draw or similar contest.
Given that so many small businesses are struggling at the moment, some bigger influencers may also be agreeable to promoting small brands in exchange for products. To maximize value, we like to think of a successful influencer partnership as a two-way street. Take the time to brainstorm ways you can help them build on their own brand through the partnership, such as by exposing them to your own social media audience. By making the relationship as mutually beneficial as possible, it is more likely that your influencer will be motivated to make the campaign a success for both of you.
-Jessica Rose, Chief Executive Officer of Copper H2O
---
Podcasting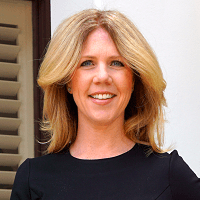 I think in 2021 we will continue to see more and more individuals, and likely businesses, integrating podcasts in their social media strategies. Podcasts have proven to be one of the most effective ways to safely reach listeners and large audiences during COVID-19. People are tuning into podcasts to hear what influential speakers have to say and using the medium to discuss the areas of expertise they have or explore niche areas that they are interested in. It's also a platform that allows for more authenticity and is a bit more relaxed in nature. You're listening in to what feels like a conversation between friends and where the responses are often not rehearsed ahead of time, so you're able to gain a greater insight into understanding more about these individuals and the world around you.
-Deborah Sweeney, CEO of MyCorporation.com
---
Ephemeral Content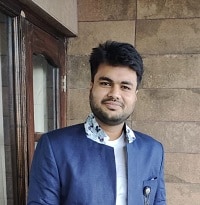 Social media trends research shows that millions of social media users publish all sorts of photos, videos, and animated posts through this format. One reason for this is that it allows them to provide short bursts of updates. In the context of stories, this term means an interconnectedness of your storylines. This holds the attention and helps to concentrate the audience on your storylines due to a human keen interest and not because of a need for the products or services.
-Shiv Gupta, CEO of Incrementors Web Solutions
---
Social Media Trends for 2021 and Beyond
With so many diverse social media trends on the horizon in 2021, the next step is to plan ahead. Audit your current social media marketing strategy to assess what you're doing well and where you have room for improvement. Begin utilizing video on social media, or elevate your current ones using video editor tools (we like this one from ClipChamp). Focus on how your social media content can help your clients – through the pandemic and beyond.
Now that these marketing professionals have shared their predictions for the future of social media, one big question remains: What's your take? Which social media trends are you preparing for in the year ahead? How will these trends work alongside the anticipated trends for SEO and web design in 2021? Share your thoughts in the comments!